RC4WD has announced a new, clear body option for their 1/10-scale Trail Finder 2 R/C scaler platform. Traveling back to the early 2000's, the folks at RC4WD have created an officially-licensed 2001 Toyota Tacoma 4-door body, adding a bit of modern-day appeal to your off-road rig.
This new body is a bit of a departure from typical RC4WD lids, as this new option is made from polycarbonate Lexan. The body features all of the body lines and details that you'd expect to find on the 2001 Toyota Tacoma and also includes chrome-plated body parts to give it a bit of added shine.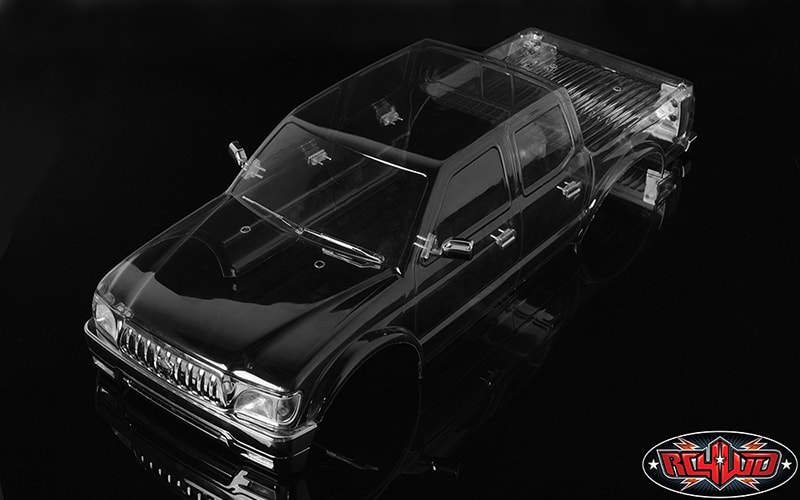 The body kit contains a decal sheet and plastic injection-molded parts and accessories, giving you nearly everything you'll need to customize your trail truck. As far as sizing is concerned, this is a direct fit for the RC4WD Trail Finder 2 LWB model (kit or RTR).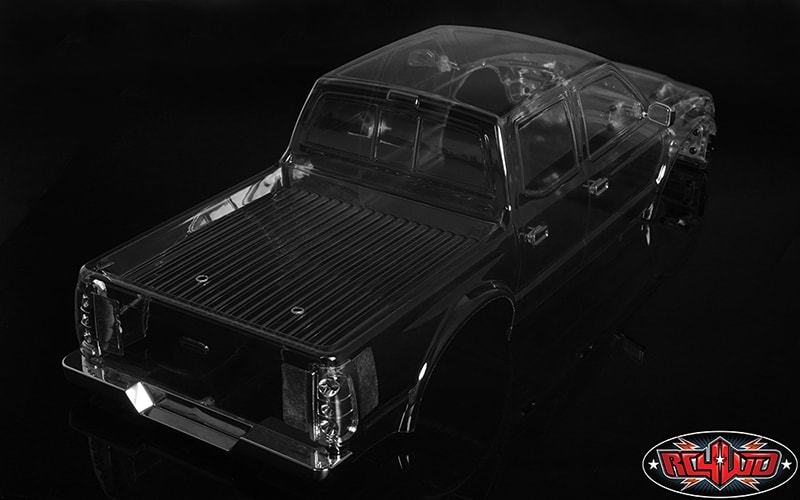 RC4WD 2001 Toyota Tacoma 4-door Body Specs:
Wheelbase: 12.36in / 314mm
Length: 19.88in / 505mm
Width: 7.16in / 182mm
Height: 5.04in / 128mm
Total Weight: 7.32oz / 207.5g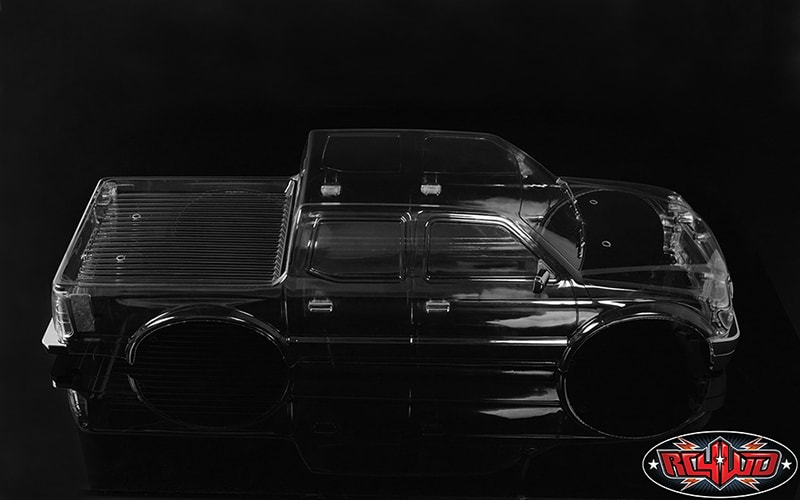 Priced at $49.99, the RC4WD 2001 Toyota Tacoma 4-door clear body is available online at rc4wd.com.
Image credit: RC4WD