Get to Know the Traxxas Lineup of Radio-Controlled Cars, Trucks & Boats
While it always hasn't been the case, Traxxas has become one of the bigger names in the radio-controlled vehicle hobby. Their durable chassis construction and eye-catching car and truck designs capture the imaginations of many would-be and veteran R/C enthusiasts.
The first hobby-grade radio-controlled truck that I purchased was a Traxxas Slash 4×4. As soon as I drove it, I became a fan of this brand. Whether you're looking for your first R/C machine or are making additions to your fleet, Traxxas offers a variety of models for all ages and skill levels.
With vehicles ranging in size and scale from 1/18 to ⅛-scale, Traxxas has a radio-controlled machine for any type of use. Getting their start in off-road racing, they have grown and expanded to all areas of the hobby, offering not only on-road and off-road vehicles but also R/C boats and a quadcopter.
Along with their expansive "vertical" growth, Traxxas has a knack for expanding their product lines outward by repurposing tried and true platforms and chassis setups and outfitting them with new bodies and exterior details.
If you're new to the hobby or are on the hunt for a new toy to add to your collection, here is a guide to help you learn about the massive lineup of radio-controlled vehicles that Traxxas offers.
What You'll Find on All Traxxas Models
2.4GHz radio systems
Waterproof/water-resistant electronics
Brushed or brushless motors
---
Buggies
Traxxas Bandit (1/10 Scale, Electric)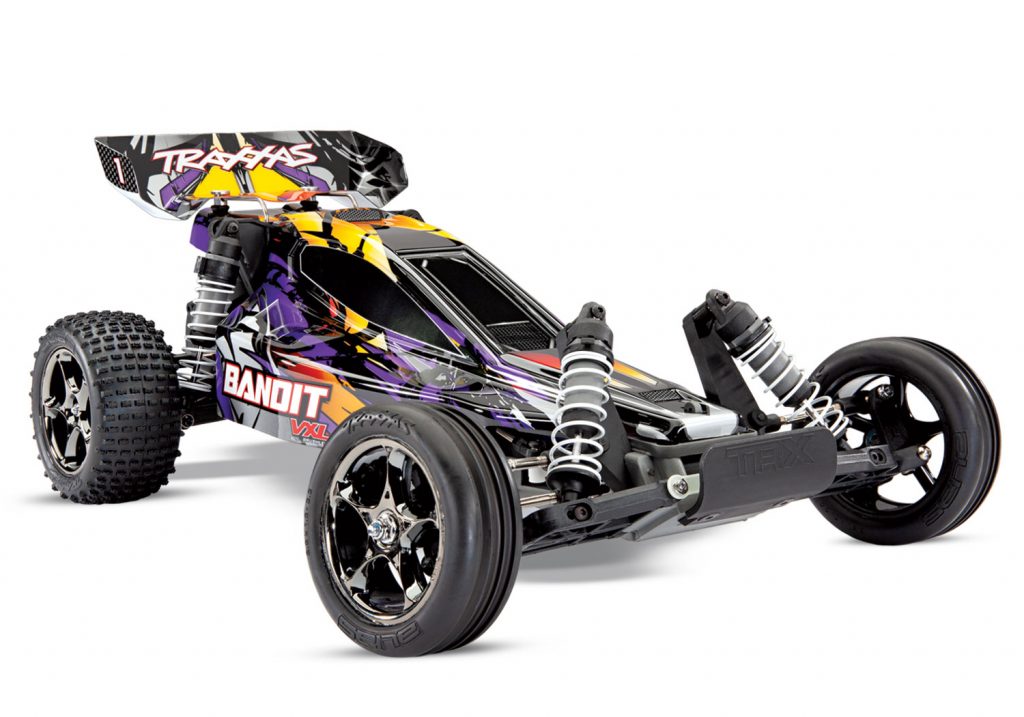 Bandit VXL – $339.95

Brushless electric motor
2-wheel drive
Traxxas Stability Management (TSM)
Traxxas iD Power Cell battery
---
Stadium Trucks
Traxxas Rustler (1/10 Scale, Electric & Nitro)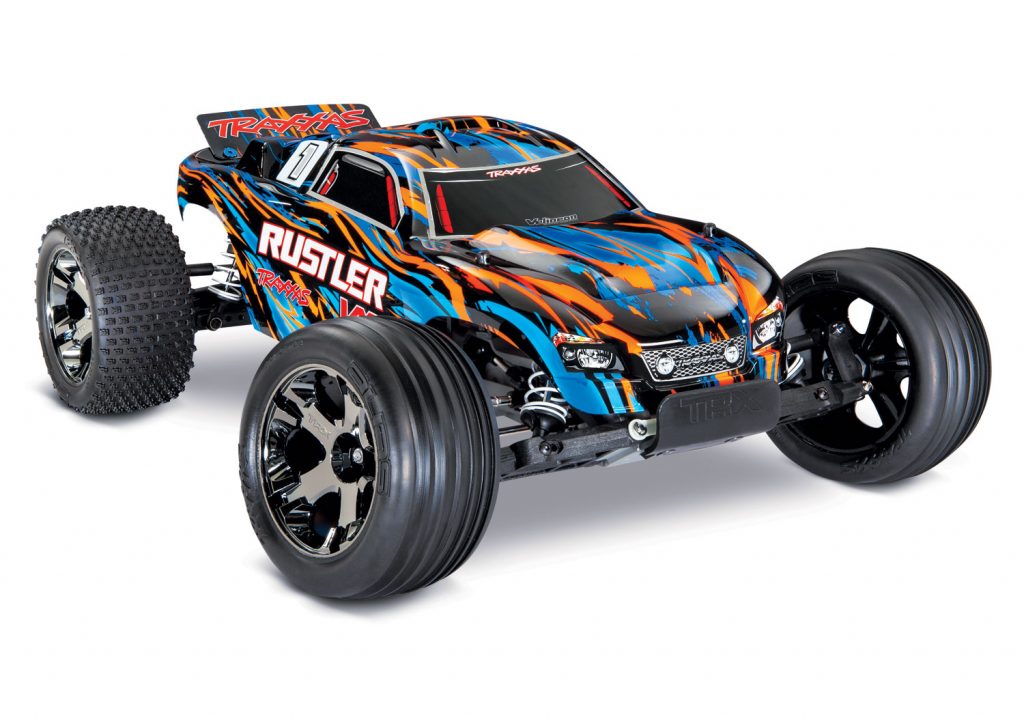 ---
Monster Trucks & Off-Road Trucks
Traxxas Stampede [Model & Platform] (1/10 Electric & Nitro)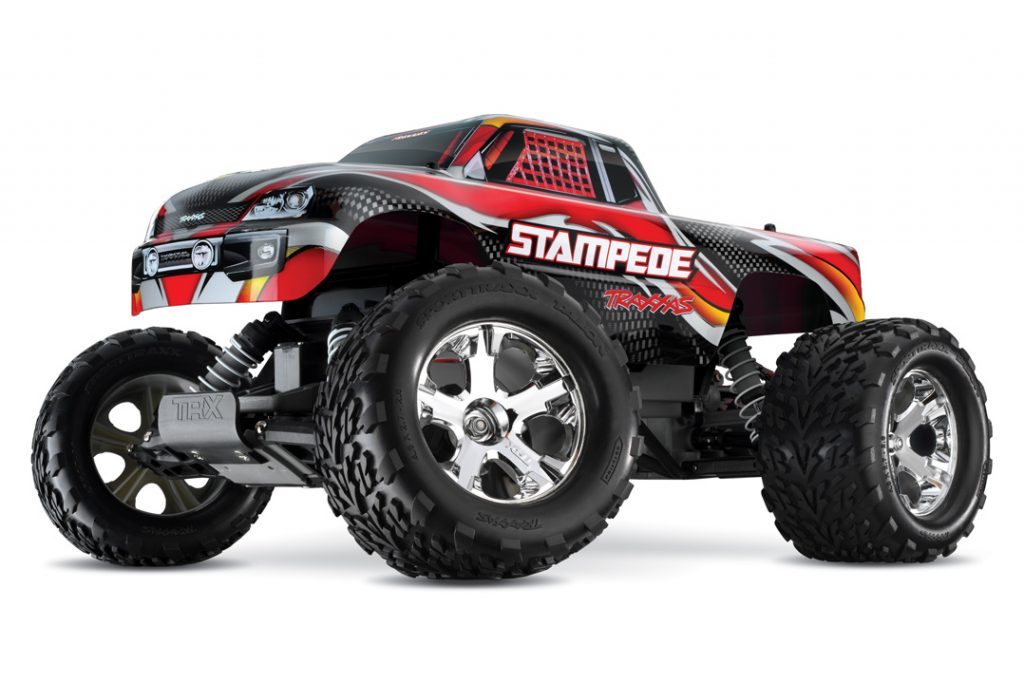 Traxxas T-Maxx (1/10 Scale, Nitro)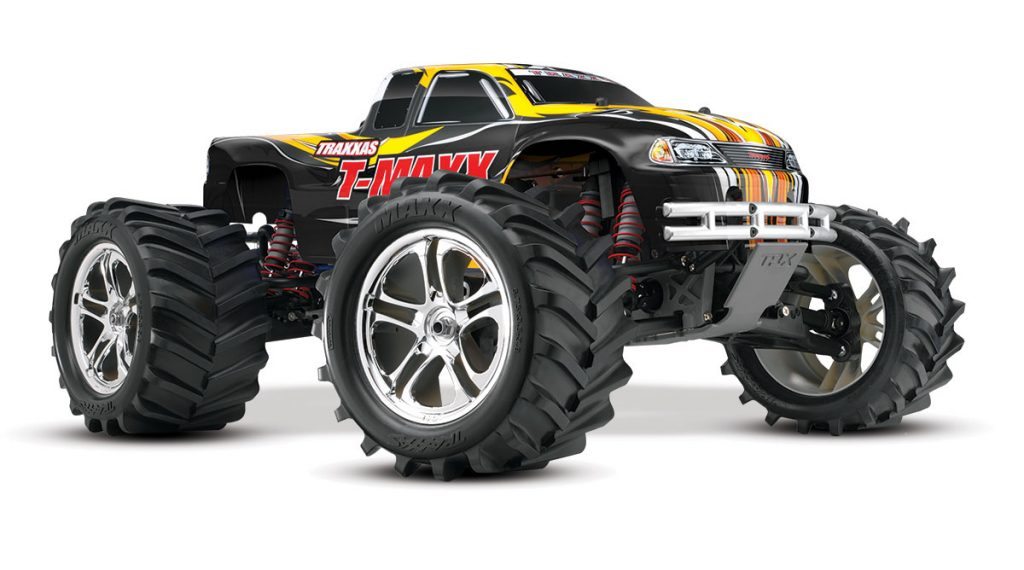 Traxxas E-Revo (1/16 & 1/10 Scale, Electric)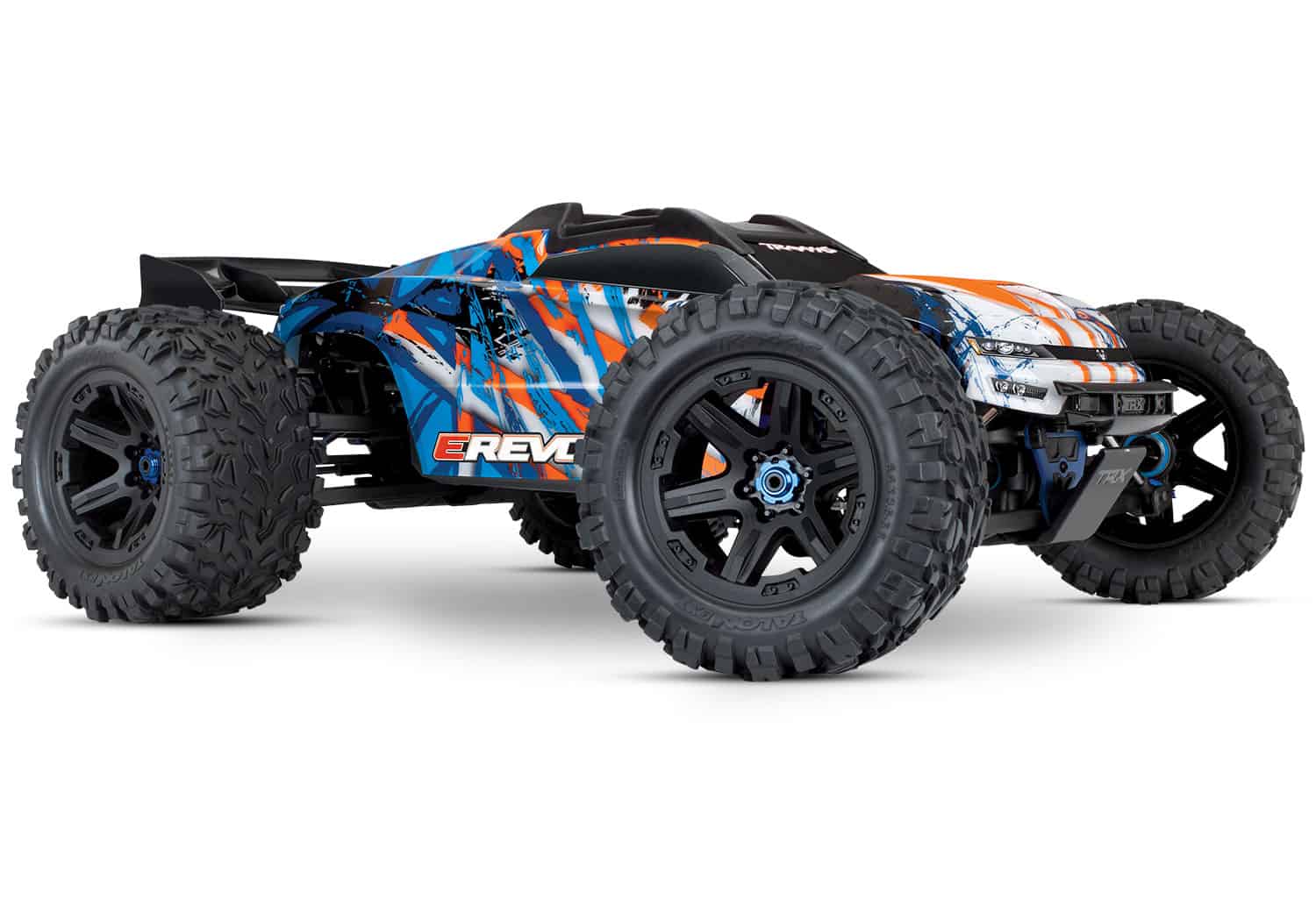 Traxxas Jato (1/10 Scale, Nitro)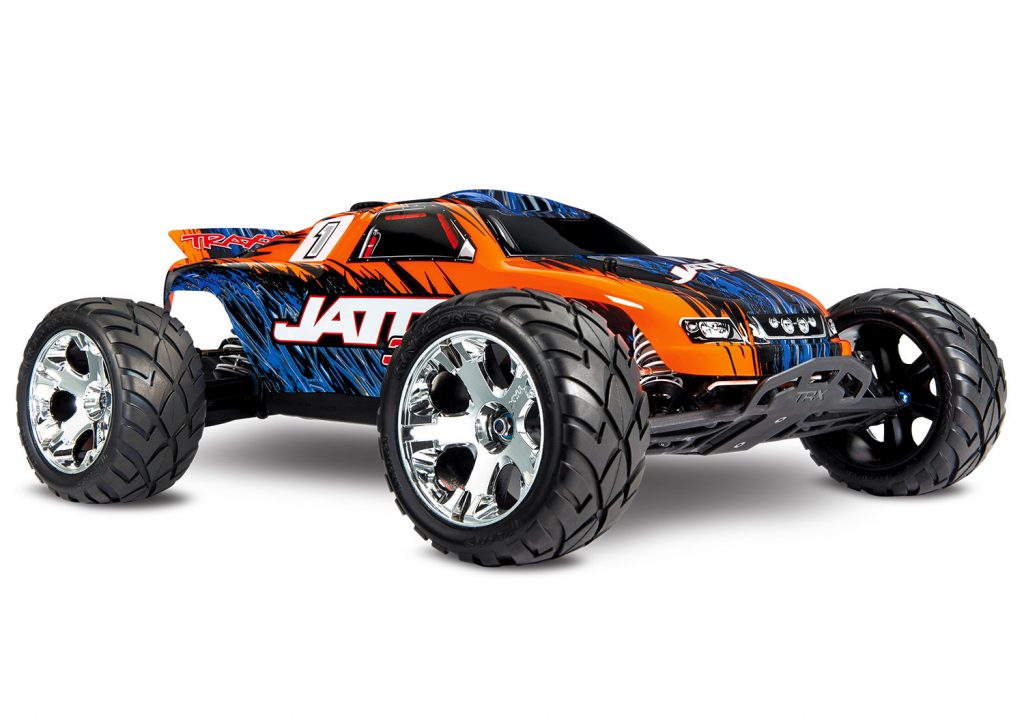 Traxxas Summit (1/16 & 1/10 Scale, Electric)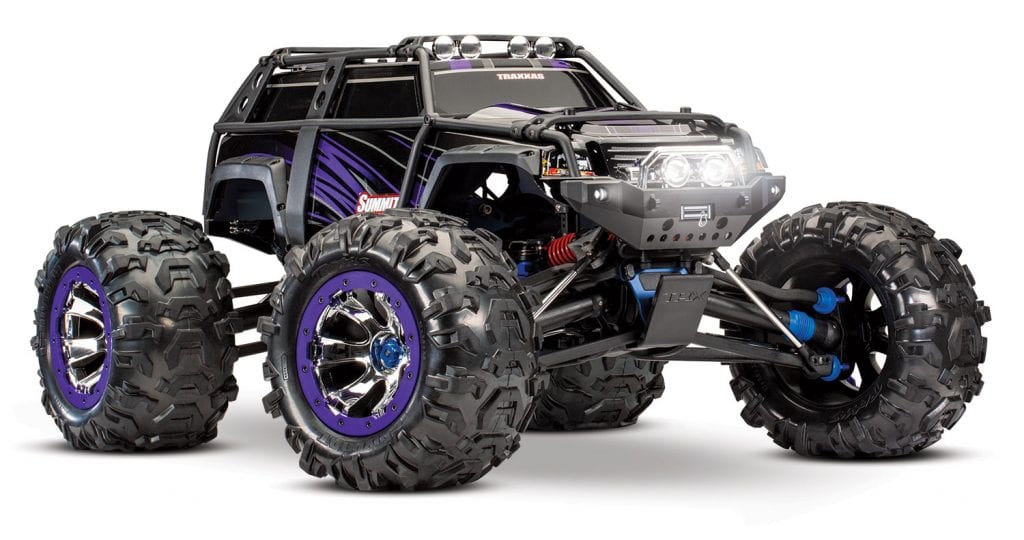 Traxxas Hoss 4×4 VXL (1/10-scale, Electric)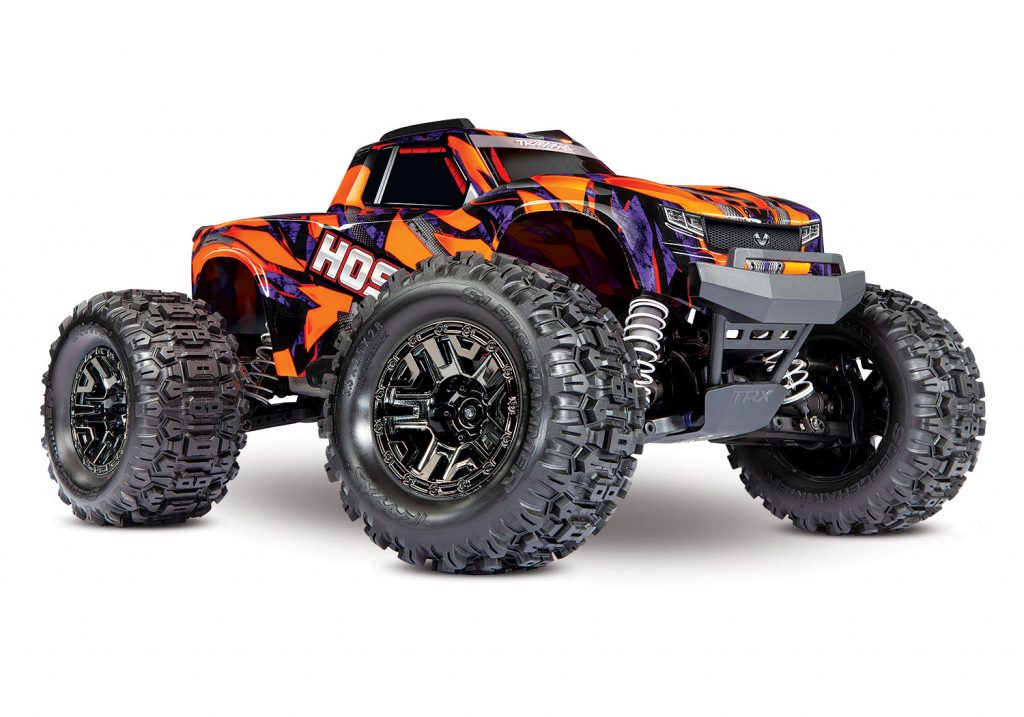 Traxxas Maxx (1/10-scale, Electric)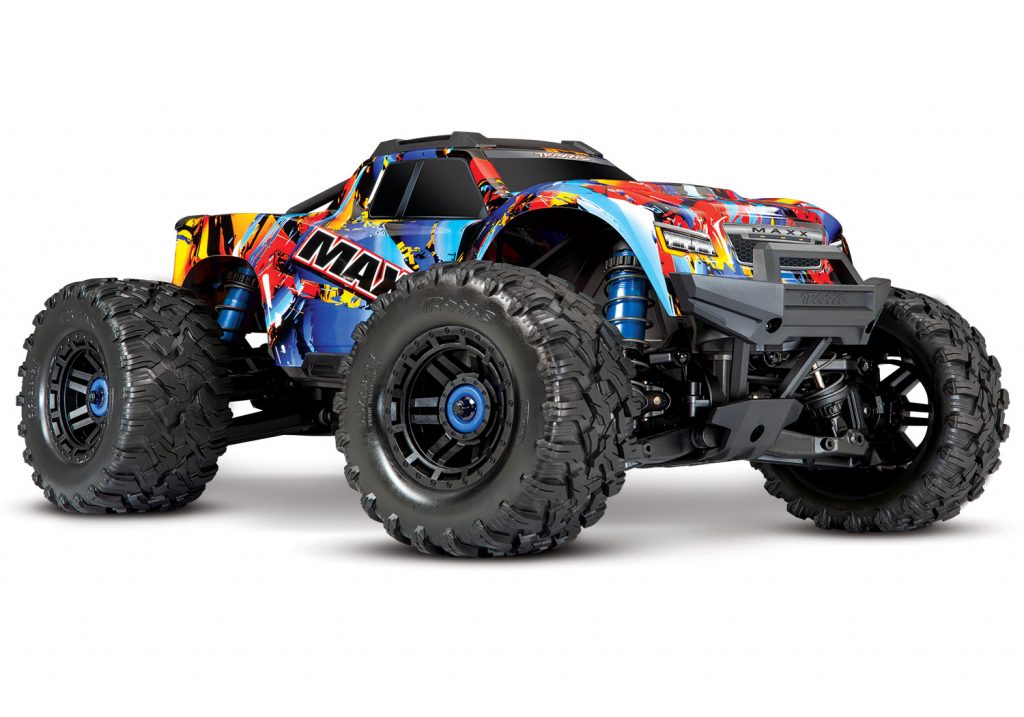 Maxx – 549.99

Brushless electric motor
4-wheel drive
Traxxas Stablity Management (TSM)
Traxxas X-Maxx (Larger Scale, Electric)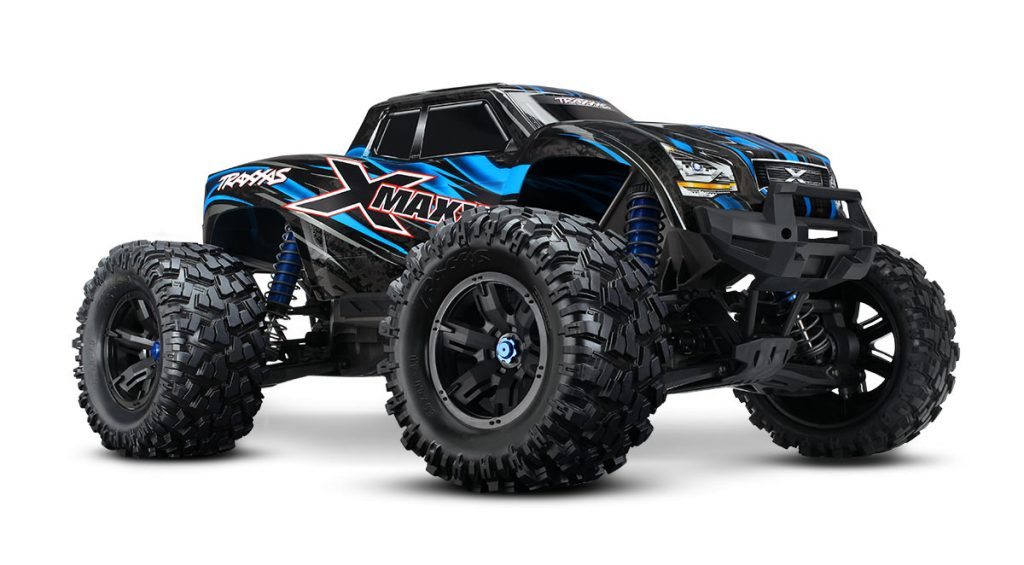 X-Maxx – $929.95

Brushless electric motor
4-wheel drive
Traxxas Stability Management (TSM)
Traxxas TRX-4 Scale Trail Rig (1/10 Scale, Electric)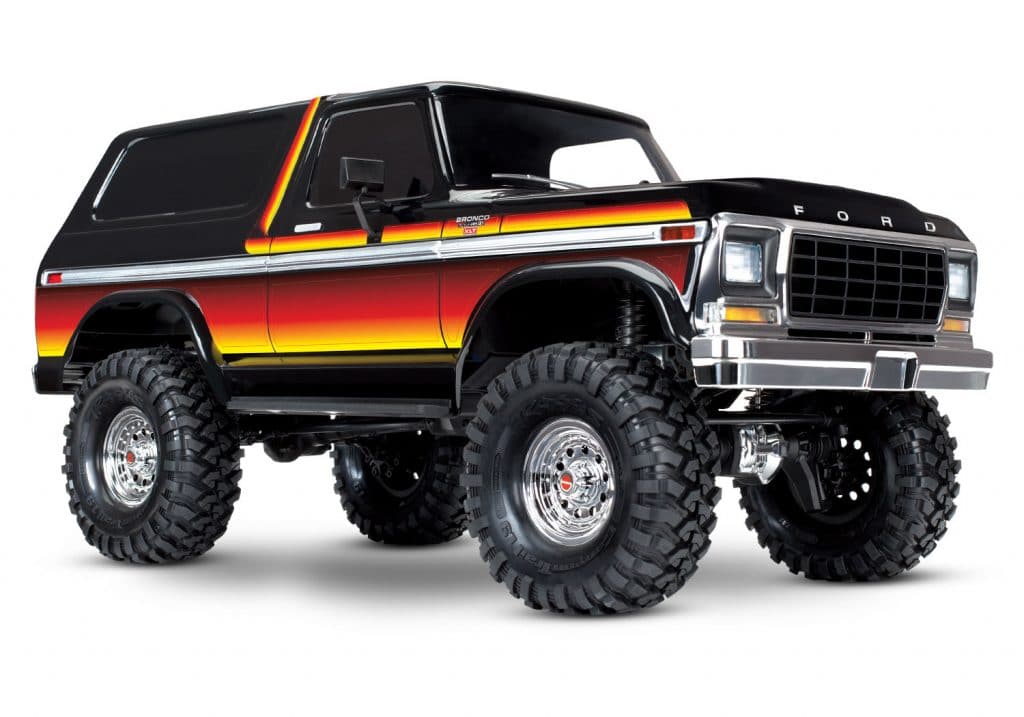 Traxxas Unlimited Desert Racer (1/7 Scale, Electric)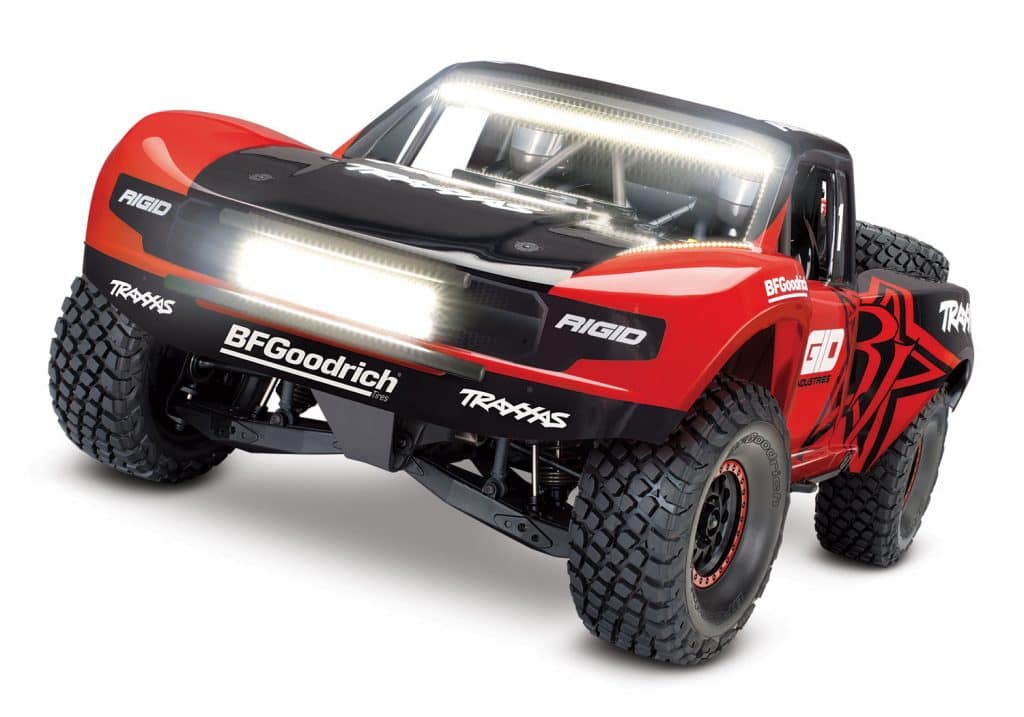 Unlimited Desert Racer – $759.99
Brushless electric motor
4-wheel drive
Scale details throughout
---
Short Course Trucks
Traxxas Slash/Slayer [Model & Platform] (1/16 & 1/10 Scale, Electric & Nitro)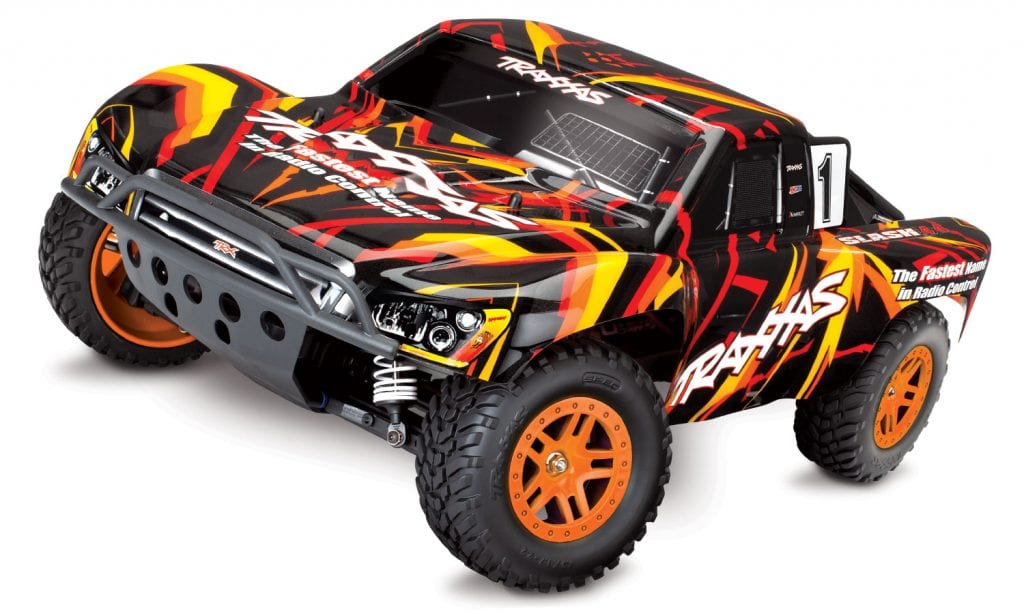 1/16 Slash 4×4 – $179.95

Brushed electric motor
4-wheel drive
Traxxas iD Power Cell battery


Slash – $199.99

Brushed electric motor
2-wheel drive


Slash – $239.99

Brushed electric motor
2-wheel drive
Traxxas iD Power Cell battery


Slash OBA – $289.95

Brushed electric motor
2-wheel drive
Traxxas iD Power Cell battery
On-board audio


Slash VXL – $319.95

Brushless electric motor
2-wheel drive
Traxxas Stability Management (TSM)
Traxxas iD Power Cell battery


Slash VXL (with TSM & OBA) – $419.95

Brushless electric motor
2-wheel drive
Traxxas Stability Management (TSM)
Traxxas iD Power Cell battery


Slash 4×4 – $319.99

Brushless electric motor
4-wheel drive
Traxxas Stability Management (TSM)
Traxxas iD Power Cell battery
---
On-Road Cars
Traxxas XO-1 (1/7 Scale, Electric)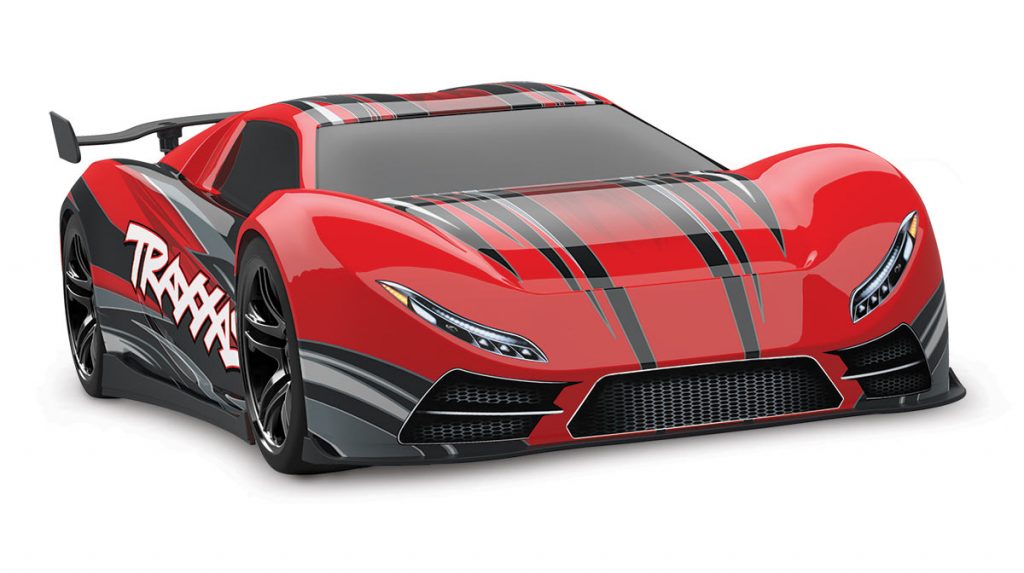 XO-1 – $799.95

Brushless electric motor
4-wheel drive
Traxxas Stability Management (TSM)
Traxxas 4-TEC (1/10 Scale, Electric)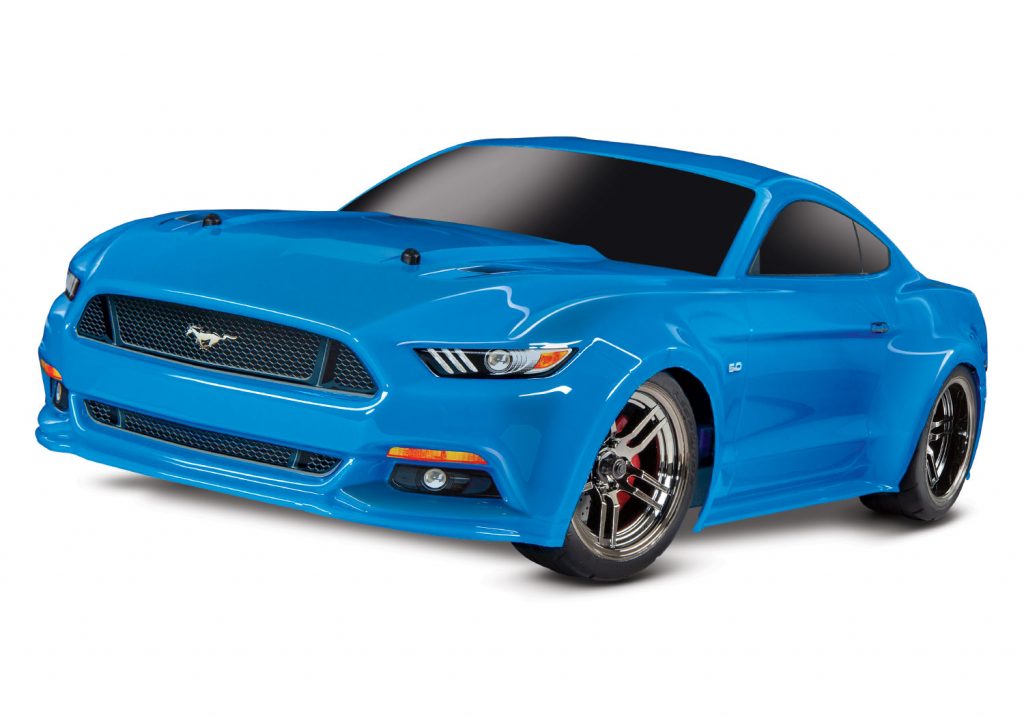 ---
Boats
Traxxas Blast (1/10 Scale, Electric)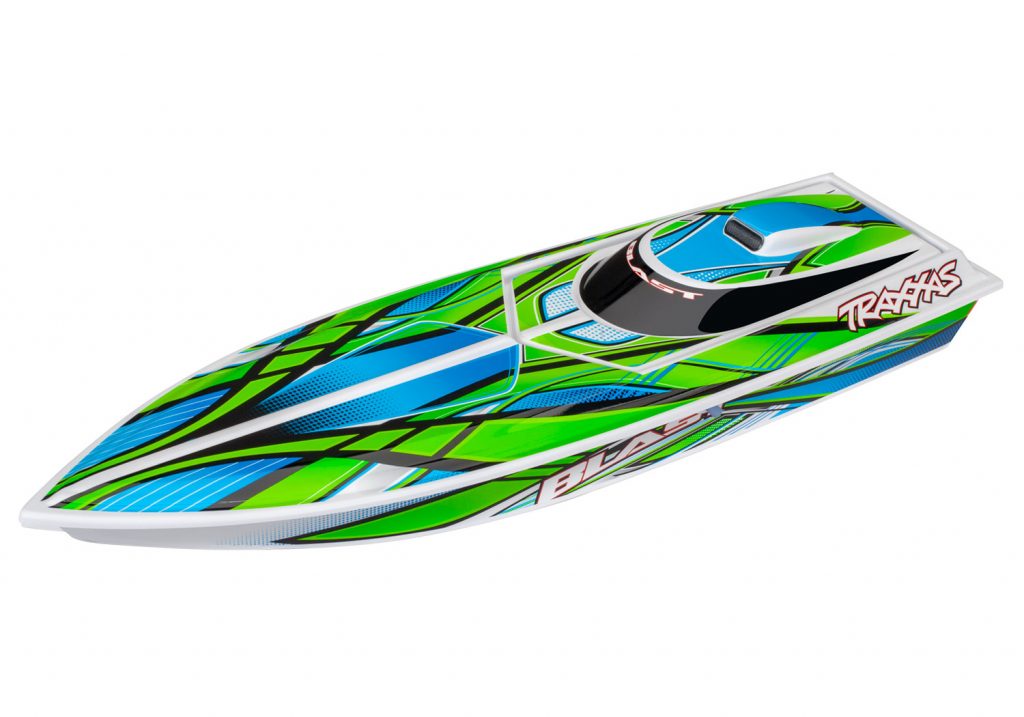 Traxxas Spartan (1/10 Scale, Electric)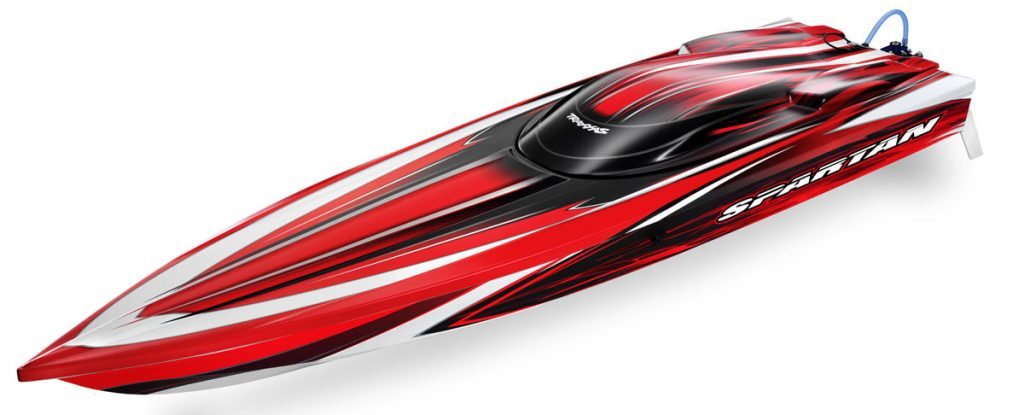 Traxxas M41 Catamaran (1/10 Scale, Electric)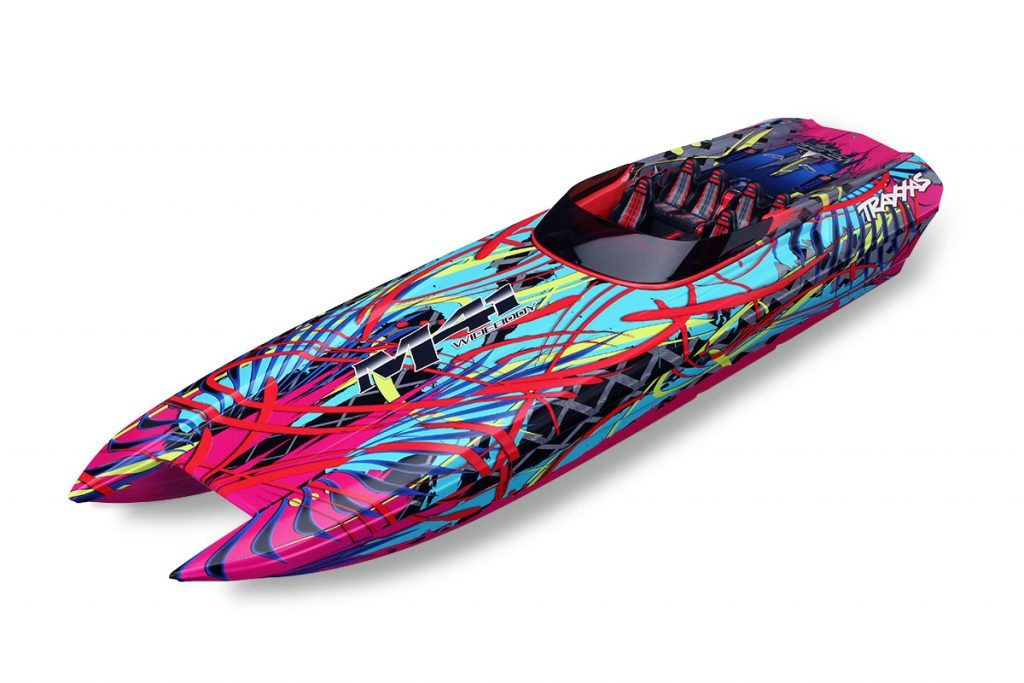 Image credit: Traxxas