PROTOform is no stranger to developing sleek, aerodynamic bodies for on-road R/C racing. For the touring car crowd, they've introduced their new D9 190mm TC body which brings a high-downforce design to another level.
Made from durable polycarbonate, the D9 body set includes pre-applied overspray film, window masks, and a decal sheet. This body is designed to fit 190mm-wide radio-controlled touring cars.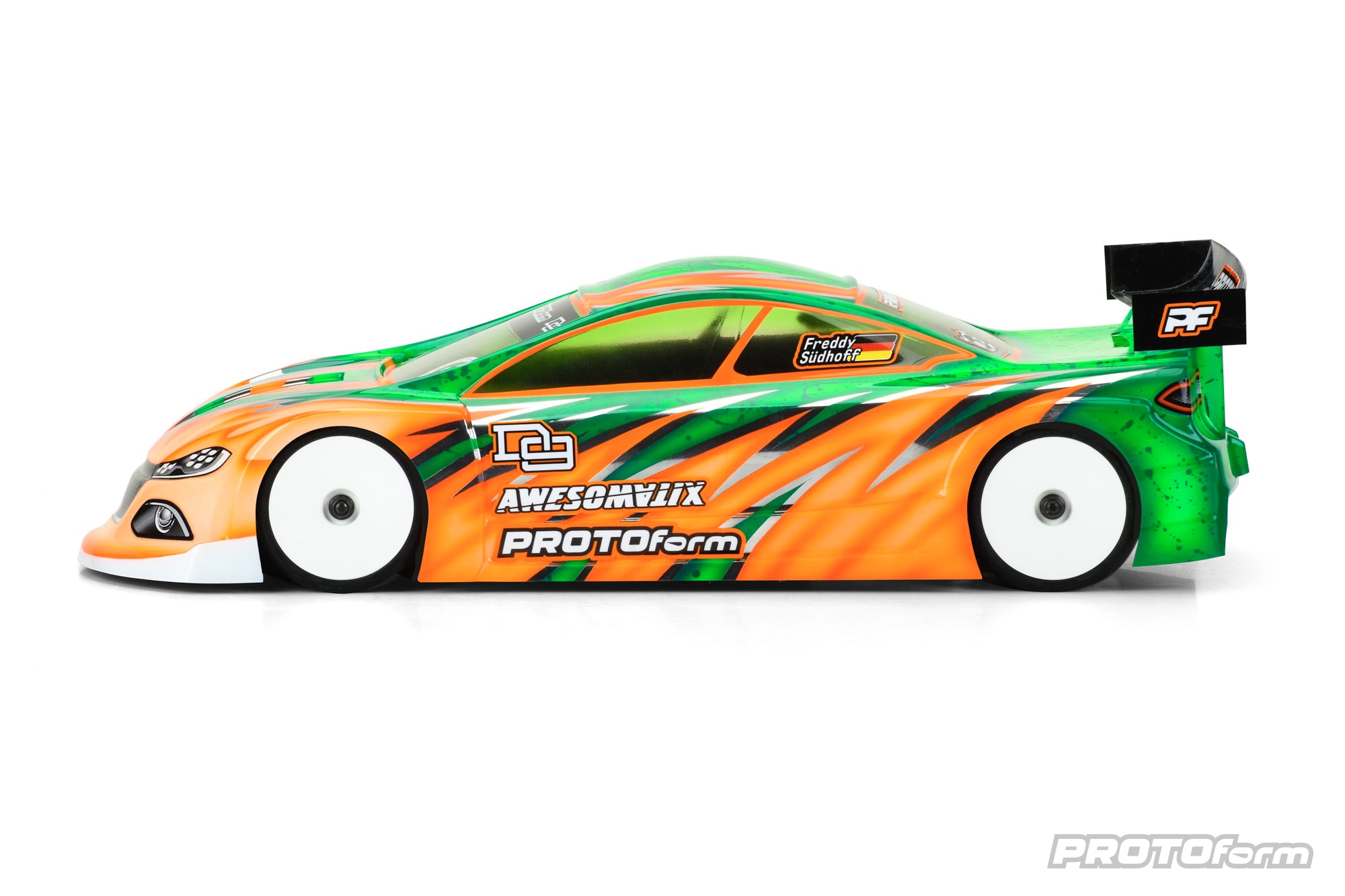 PROTOform D9 190mm Touring Car Body Specs:
Length: 425mm
Width: 193mm
Height: 115mm
Wheelbase, adjustable: 255-260mm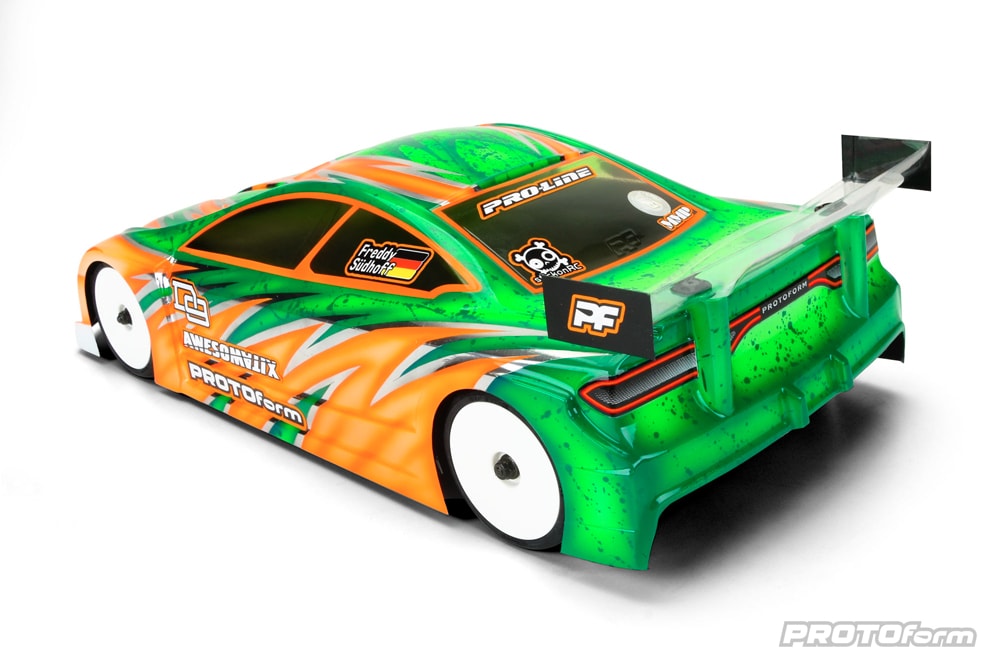 This body is approved by both EFRA and ROAR and can also be run at many local and regional tracks. Priced at $28.86, the PROTOform D9 body is available in two weights (PRO-Lite and Lightweight) and can be purchased online.
Visit racepf.com for additional details on this R/C body option.
Image credit: PROTOform