Hit the track in style thanks to the latest 190mm on-road body from PROTOform. The Vittoria GT USGT Race Body features a sleek, beautifully-crafted design that's aimed at getting you out in front of the pack.
Based on Italian hypercar design, the Vittoria GT polycarbonate body has a low, prowling profile with smooth, swooping features. The body set includes a rear wing with mounting hardware, pre-applied overspray film, window masks, and a decal sheet.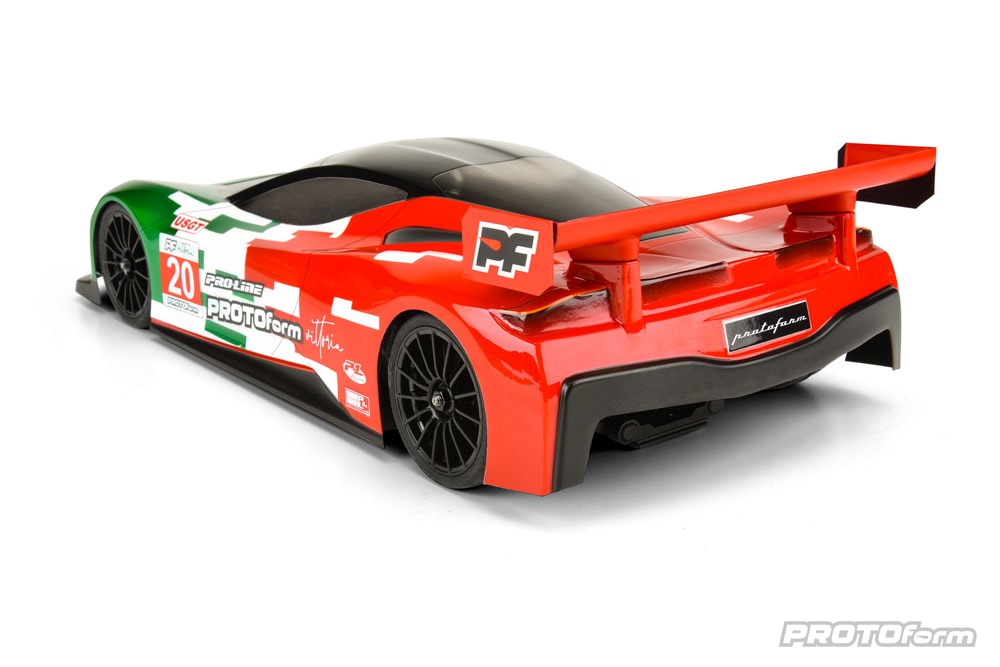 This on-road R/C car body is approved for competition based on USGT rules, with a weight of 85-90g (unpainted).
PROTOform Vittoria GT Specs:
Length: 434mm
Width: 192.5mm
Height: 95mm
Wheelbase: 258mm
Priced at $31.95, the Vittoria GT 190mm spec car body will be available through racepf.com, prolineracing.com, and PROTOform dealers. Visit racepf.com to learn more about this on-road R/C car body.
Image credit: PROTOform