It could be argued that automotive design isn't quite what it used to be. That said, the design of R/C car and truck bodies has undergone huge changes, especially in the past 3-5 years. For example, take a look at the latest on-road lid from PROTOform.
Even if you can't afford to park a 1:1 Ford GT in your garage, you can have your own 1/10-scale, on-road racing replica of this stunning sports car, thanks to their Ford GT 190mm Touring Car body. This officially-licensed recreation features the same aggressive style and details found on the road and track version of the GT, but in a version that's designed to dominate race courses that are smaller in scale.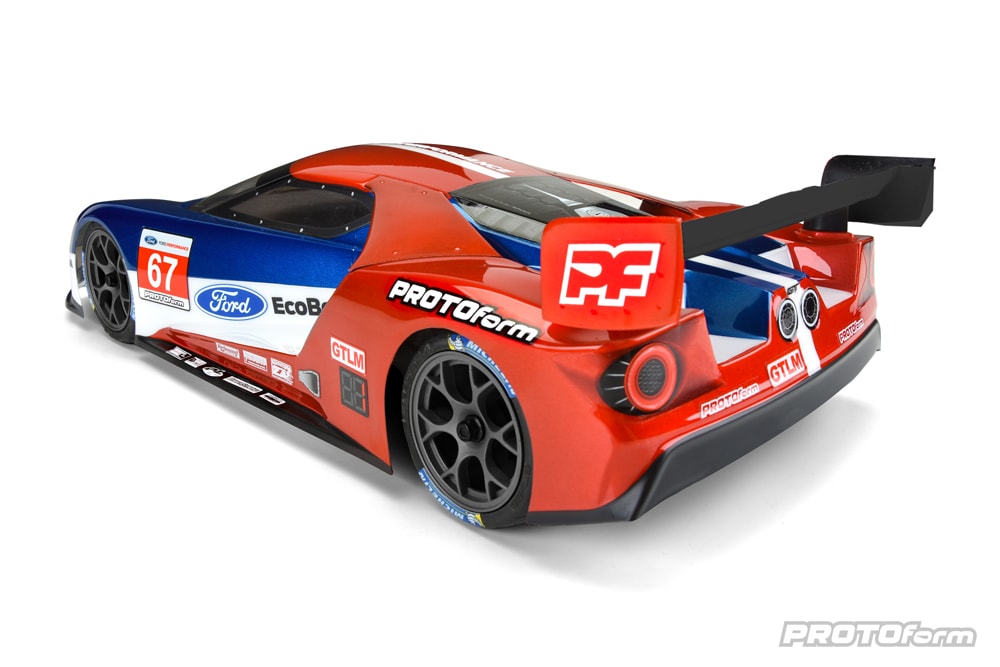 This body is designed to fit 1/10-scale, 190mm radio-controlled touring cars and can be used in USGT-class races.
This body set includes a clear polycarbonate Ford GT body, B-pillar side wings, side wing mounting hardware, wings struts, and a wing mounting hardware, pre-applied overspray film, window masks, and a decal sheet.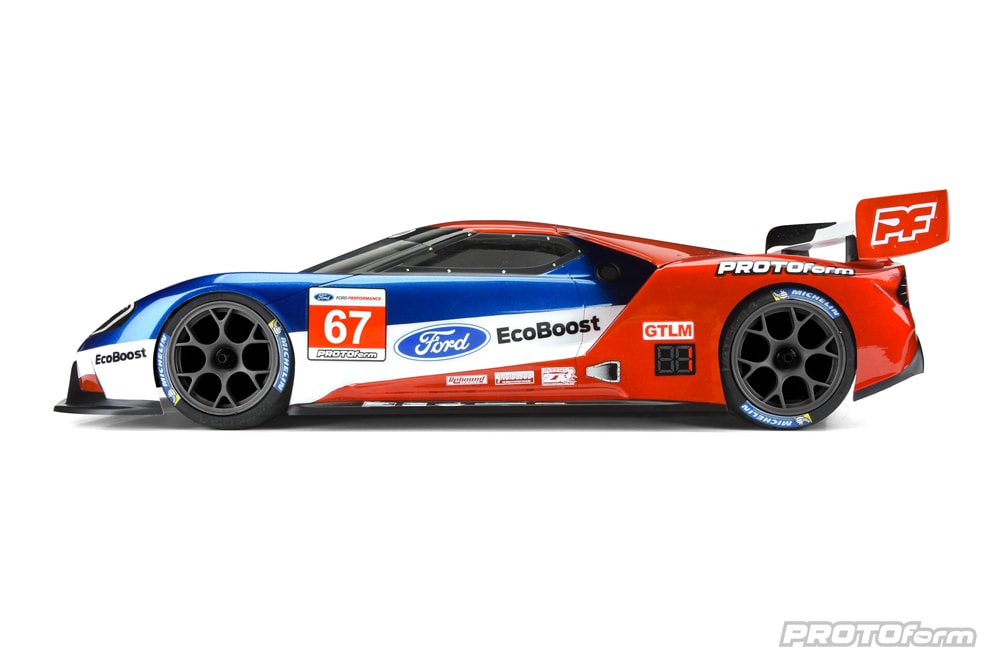 Priced at $33.11, PROTOform's Ford GT 1/10-scale touring car body will be available online at racepf.com.
Image credit: PROTOform