Some radio-controlled vehicles are more prone to servo damage than others. While you can encounter servo issues with just about any R/C vehicle on the market, machines such as monster trucks and rock racers can Be more susceptible than most to front-end damage.
Pro-Line has introduced the Big-Hit Servo Saver to help prolong the life of steering servos on these specific vehicles. While the design may look basic, the concept behind it is rather ingenious. The steering arm features two firm springs that sandwich the servo horn mount, allowing for flexibility and "give" under extreme circumstances.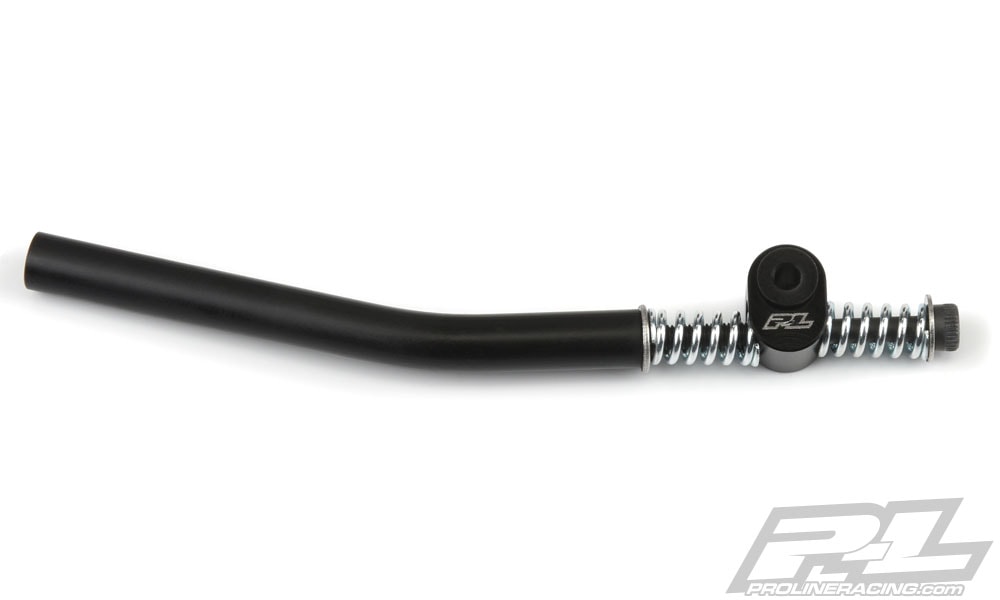 Rather than stripping a servo horn mount, or busting a servo, the flexibility of the springs gives greater opportunity to save parts and reduce damage. Steering control under normal conditions should remain unchanged, as the springs appear to be firm enough to compress only when necessary.
Speaking from experience, I've had more servo-swap sessions with my R/C vehicles, not to mention servo horn damage to my Axial RR10 Rock Racer, so this product is one that may find its way onto one (or more) of my machines.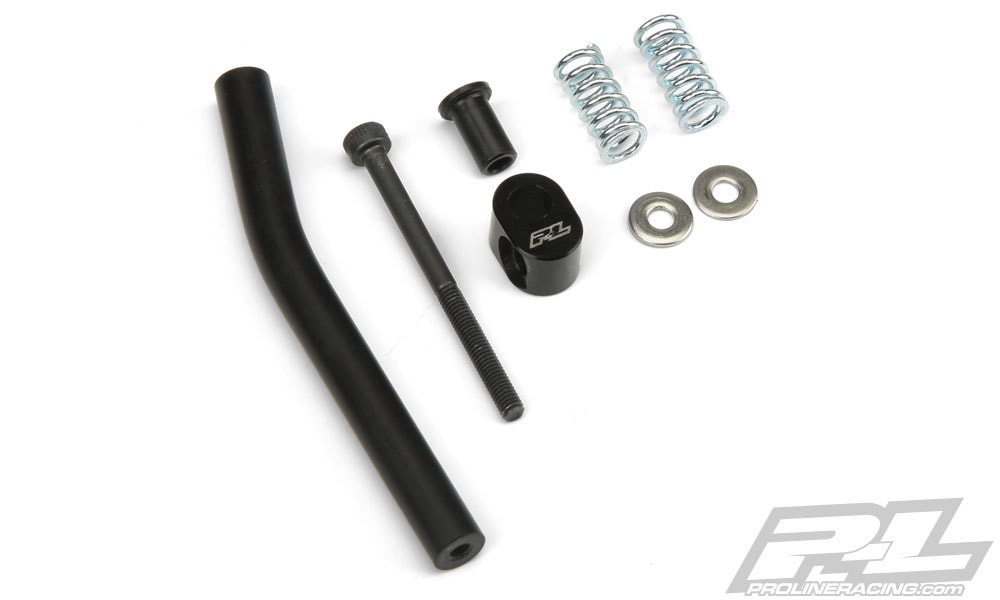 Priced at $42.46, the Big-Hit Servo Saver is
available for pre-order at prolineracing.com
now and will be widely available in June 2017.
Image credit: Pro-Line