The ECX Barrage and FTX Outback are two popular models when it comes to entry-level R/C crawling. This popular rig has seen some great accessories and upgrades produced for it, and now Pro-Line has added one more to the mix.
Their new Sumo Clear Body is a compact off-roader with similar design cues and details as found on early Suzuki Jimny models.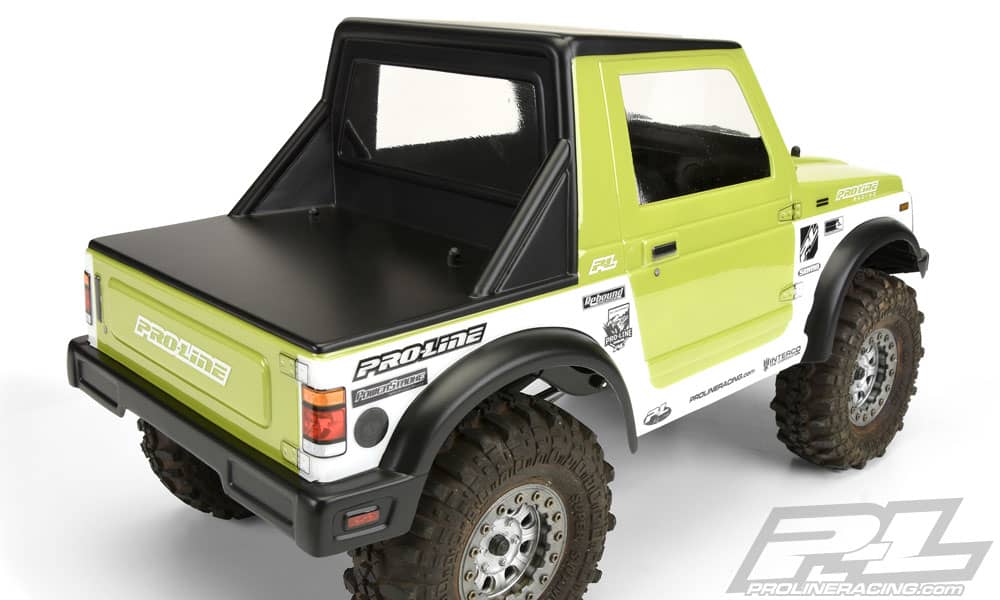 A great way to change up the look of a stock ready-to-run (RTR) or kit, this body is made from durable GE Lexan, which has proven to hold up to the harshest driving and bashing conditions.
This body is designed to fit vehicles such as the ECX Barrage, FTX Outback, and other 10″ wheelbase radio-controlled rock crawlers.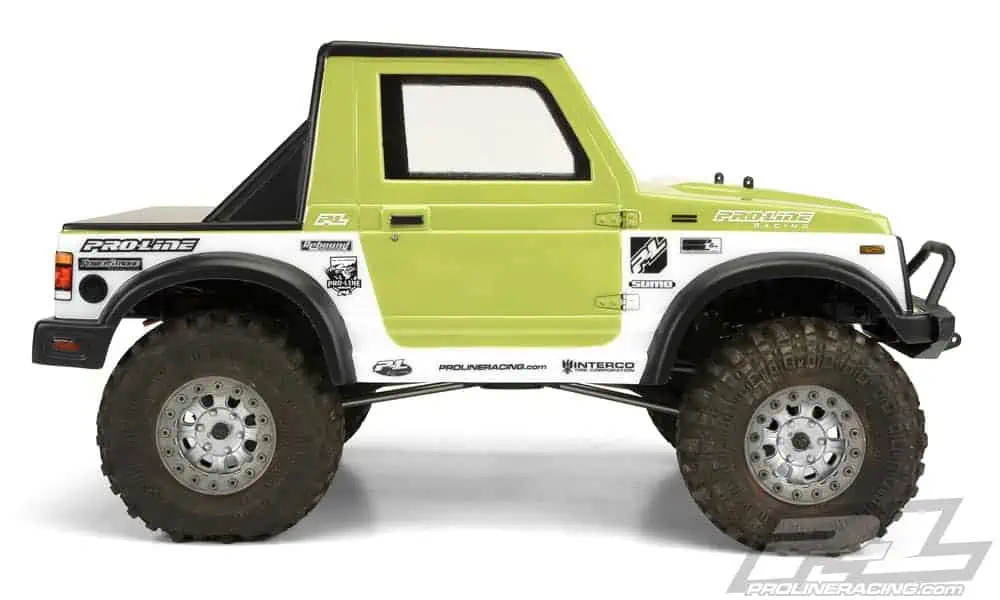 The Pro-Line Sumo Clear Body kit includes the body, pre-applied overspray film, window masks, and decals. All you need to do to complete your custom creation is supply the paint.
Priced at $41.61, this body is available online and at your local Pro-Line dealer. Learn more about this body option at Pro-Line's website.
Image credit: Pro-Line