After teasing photos of their newest crawler body, Pro-Line has released a new option for Mopar truck fans. Throwing it back to the late 70's, you can trick out your radio-controlled trail rig with a 1977 Dodge Ramcharger body.
Designed to fit 1/10-scale R/C crawlers with 12.3″/313mm wheelbases (including the Element RC Enduro Sendero RTR, Traxxas TRX-4 Sport, and select Axial SCX10 II models) this Dodge Ramcharger body is sure to spark creativity among hobbyists.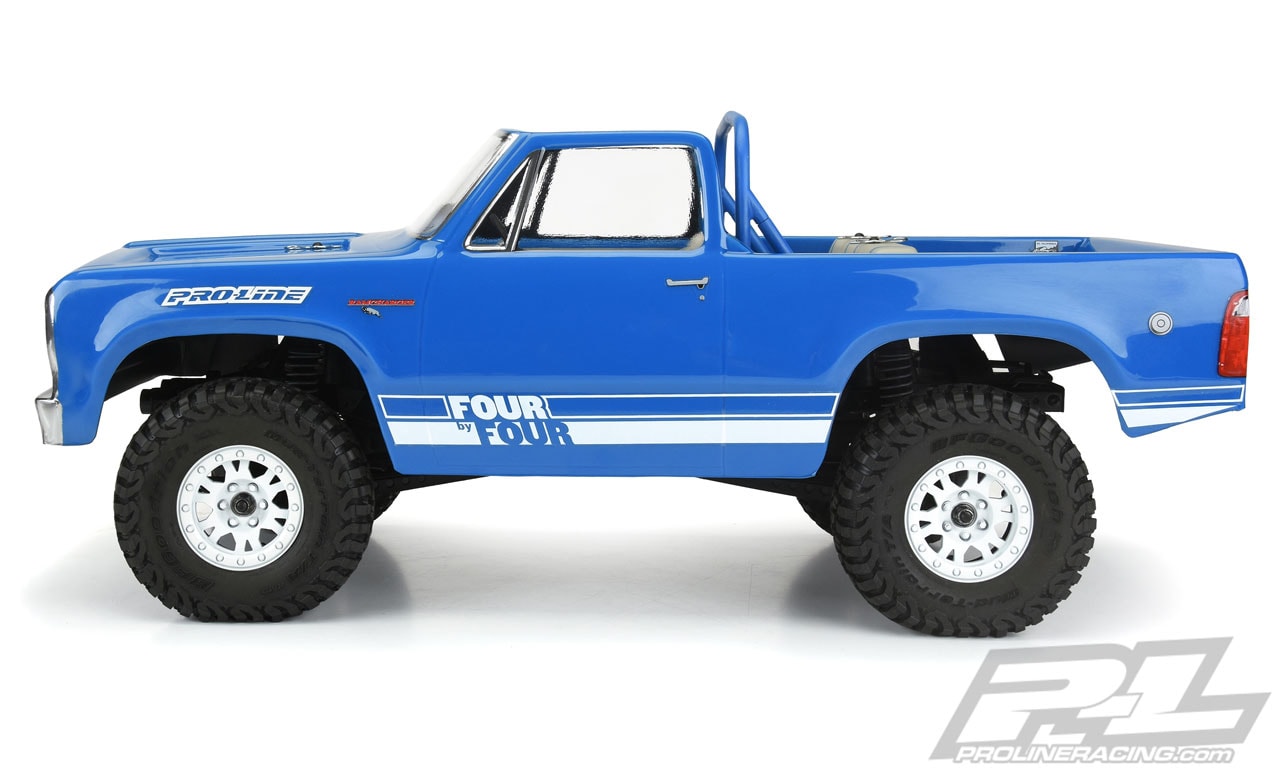 Part of the fun that's built into this body is the multi-section design. You can run your rig as an open-top cruiser or put the roof and rear cap on the back to turn it into a traditional SUV. The body set also includes an interior and dashboard that you can customize and install for maximum realistic detail.
The body itself is molded in durable polycarbonate and features the same body accents and elements found on the 1:1 1977 Dodge Ramcharger.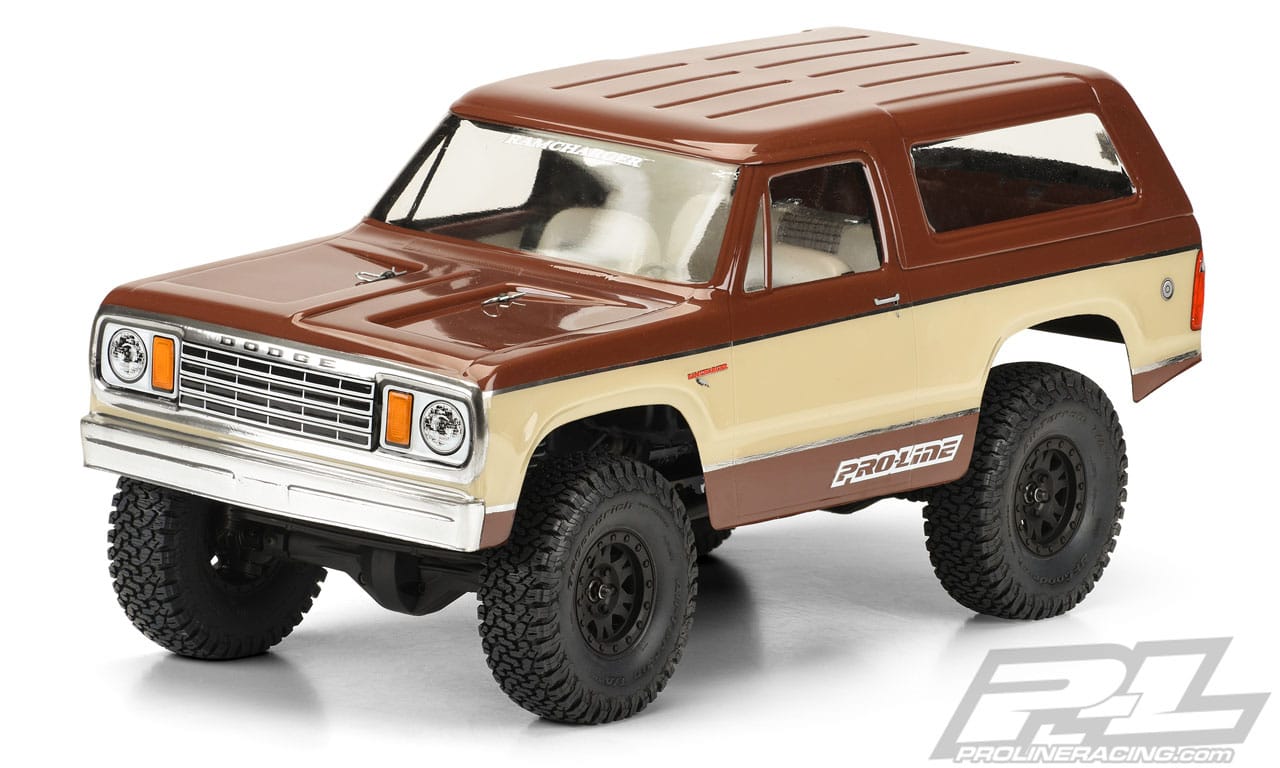 To help you round out your body build, Pro-Line is offering two free .STL files for 3D printing. Add their rollbar and steering wheel to your body to finish off your one-of-a-kind creation.
In addition to the body, the set includes pre-applied overspray film, window masks, and a detailed decal sheet. Priced at $72.21, the 1977 Dodge Ramcharger body will be available online and through your favorite Pro-Line dealer.
Image credit: Pro-Line
Check out my review of the Pro-Line 1977 Dodge Ramcharger Crawler Body!