For budget-minded scale enthusiasts, or simply those looking to dip a toe into the world of scale, trail rigs, the Axial SCX10 Deadbolt is a great entry-level model to start with. While you can easily customize this rig with any number of truck and SUV bodies, the unique body style and open-air cage begs for something different.
Answering that call, Pro-Line has announced a new body option specifically for the Deadbolt. Their new 1966 Ford Bronco body features licensed styling and molded body details on a durable Lexan body.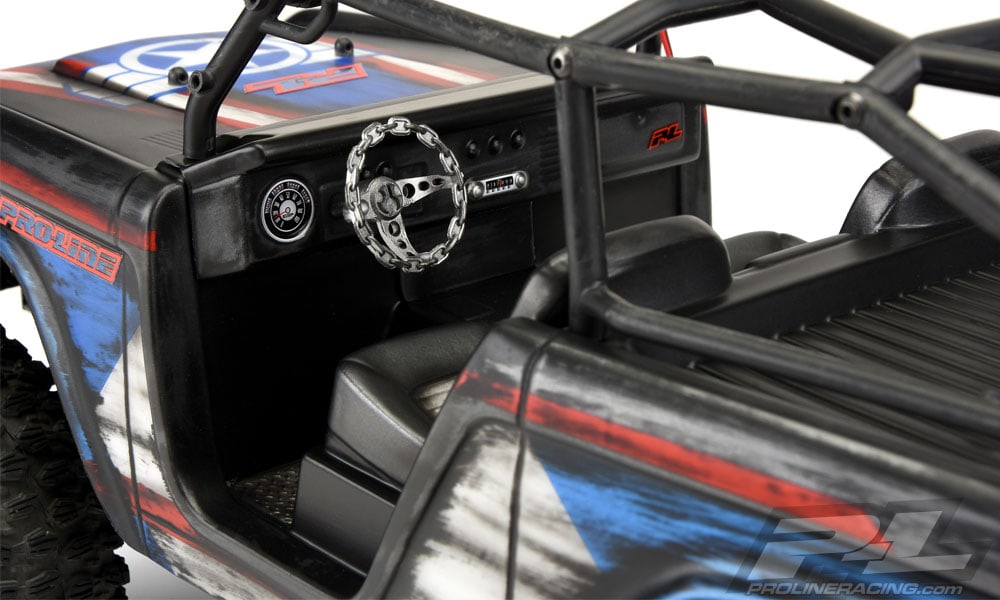 While this may seem like another run-of-the-mill body release, Pro-Line was able to work a few goodies into this specific offering. For one, there is a separate dashboard piece that provides added scale and customization opportunities. The stock and optional steering wheel(s) that are included with the ready-to-run SCX10 Deadbolt will mount up to this dashboard for further customization.
In addition to the dashboard details, the 1966 Ford Bronco Body features a deeper-than-usual interior and molded seating to accommodate any action figures that you'd want to have pilot your trail rig. As an aside, it's nice to see that Pro-Line has been keeping tabs on the scale R/C community and realizing that a good number of hobbyists like to outfit their vehicles with drivers and other accessories.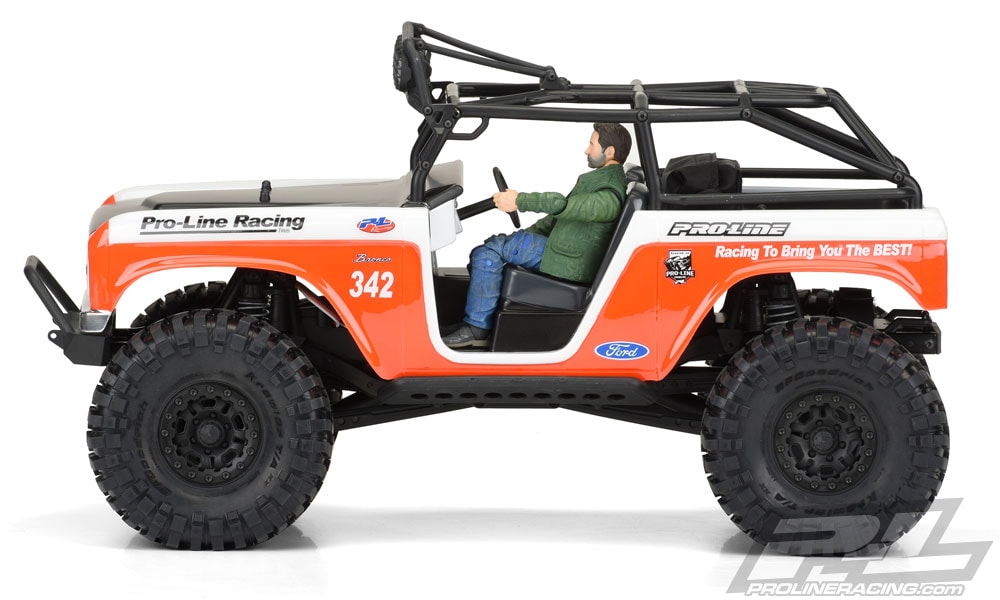 This body mounts to the existing body posts on the SCX10 Deadbolt and fits over the exposed roll cage.  Also included in the body kit are window masks, a decal sheet, and over spray film.
Priced at $43.31, the Pro-Line '66 Ford Bronco clear body is available for pre-order (through 6/1/17) at prolineracing.com.
Image credit: Pro-Line