If you own an Axial SCX10 Trail Honcho and want to give the front a facelift, Pro-Line has a new body for you. Their 1966 Chevrolet C-10 cab is a great way to customize the look of your trail machine without having to swap out the stock bed.
Molded from GE Lexan, this body features authentic details that were originally found on the 1:1 '66 C-10 pickup. A decal sheet and window masks are included, allowing you create your own custom ride.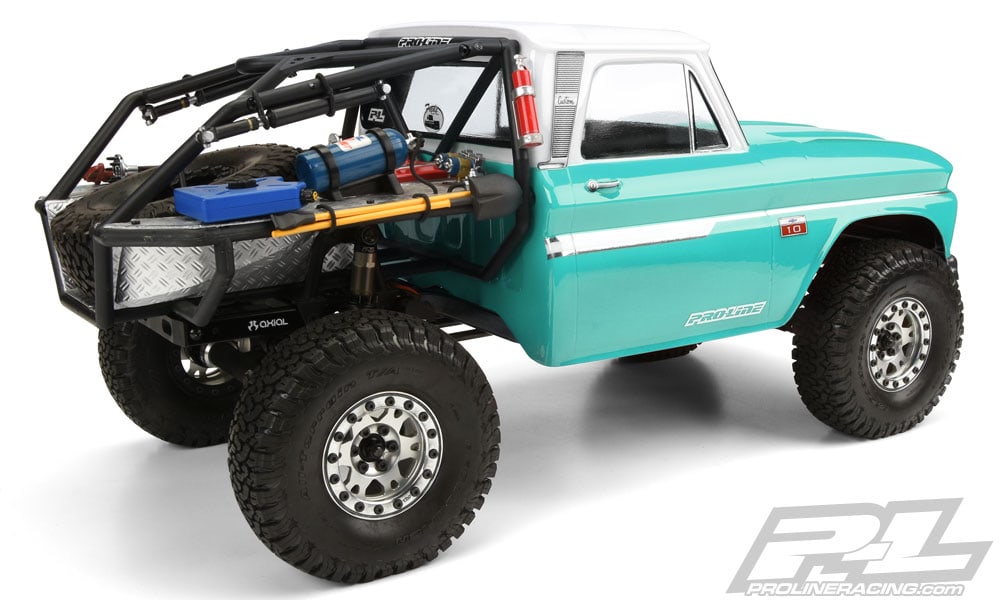 The new 1966 Chevrolet C-10 Cab is priced at $43.21. Learn more about this new 1/10-scale  body option at prolineracing.com.
Image credit: Pro-Line