Pro-Line has introduced their first set of belted basher tires, designed for 1/10-scale R/C monster trucks and stadium trucks. Their Trencher HP 2.8″ All-Terrain Belted Truck Tires feature the same tread as their "classic" Trencher 2.8″ basher tires, but there's a secret hidden inside.
To prevent traction-robbing "ballooning" at high speeds and high RPMs, each set of Trencher HP tires features an internal belt which keeps the tires in their original shape under extreme conditions. While not rated for extraordinary speeds (Pro-Line states that these have been tested at 75mph/5,000 RPM), they should hold up during most basic bashing sessions.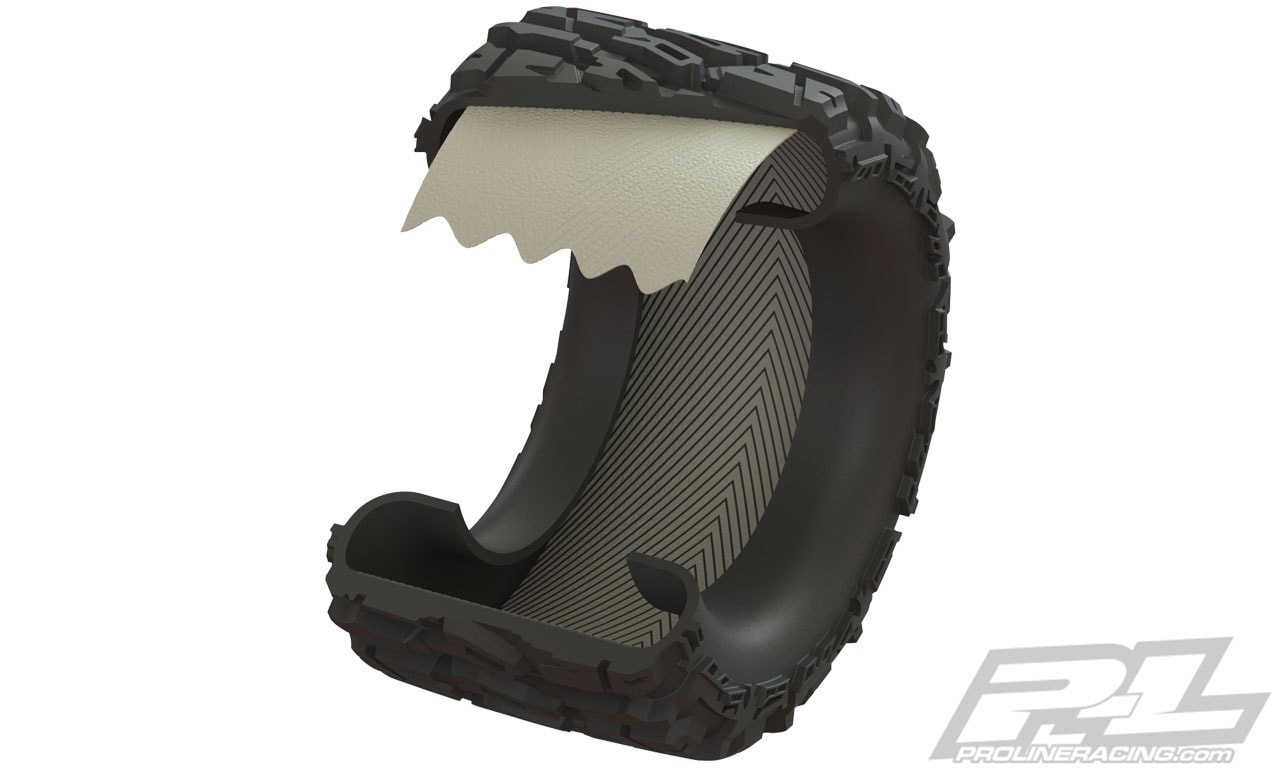 These tires are also pre-mounted on Pro-Line Raid 2.8″ Removable Hex Wheels, which allow you to swap out the center to replace a broken wheel or change the wheel setup for different vehicle models.
These pre-mounted tires are designed to fit the Traxxas Stampeded (2wd and 4×4), Traxxas Rustler (2wd and 4×4), and Traxxas JATO (rear tires only).
Priced at $50.96 per pair, Pro-Line's Trencher HP 2.8″ All-Terrain Belted Truck Tires will be available online and through your favorite Pro-Line dealer. Visit prolineracing.com to learn more about these extra-durable R/C truck tires.
Image credit: Pro-Line