Just in time for winter-weather driving, Pro-Line has released a paddle tread tire for the mighty Traxxas X-Maxx. The new Sling Shot 4.3″ Pro-Loc Sand Tires are designed for extreme grip on grainy, powdery surfaces.
Mountable on both the front and rear of the X-Maxx, these tires should be the perfect upgrade for slinging sand or snow. Featuring a compound which prevents "ballooning", these tires will retain their shape and performance characteristics, no matter how hard you mash the trigger.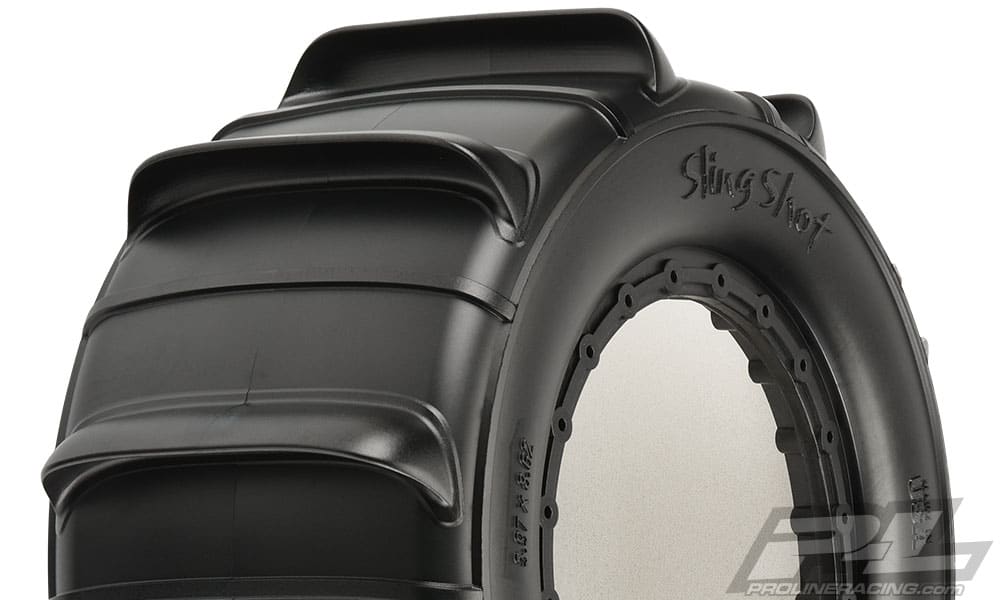 These tires are designed specifically for Pro-Line's Pro-Loc wheels, which feature a unique bead design.
Pro-Line Sling Shot 4.3″ Pro-Loc Sand Tire Specs:
Height: 8.62″ (219mm)
Width: 3.97″ (101mm)
Priced at $42.46 per pair, these tires are available online and at your local Pro-Line dealer. Visit prolineracing.com to learn more.
Image credit: Pro-Line