Are you looking for a multi-function front bumper for your R/C trail machine? Maybe you're just want to be able to change up its appearance on a moment's notice? Keeping versatility in mind, Pro-Line has introduced a new Ridge-Line High-Clearance front bumper, which not only allows for extreme approach angles but it also gives you plenty of options for customization.
At 4″ wide, the Ridge-Line High-Clearance bumper carries a narrow profile, however, it can be modified to allow for additional accessories and gear, including a winch or LED lights. The tow bar/stinger can be removed or added, depending on how clean or utilitarian you want your front bumper to appear.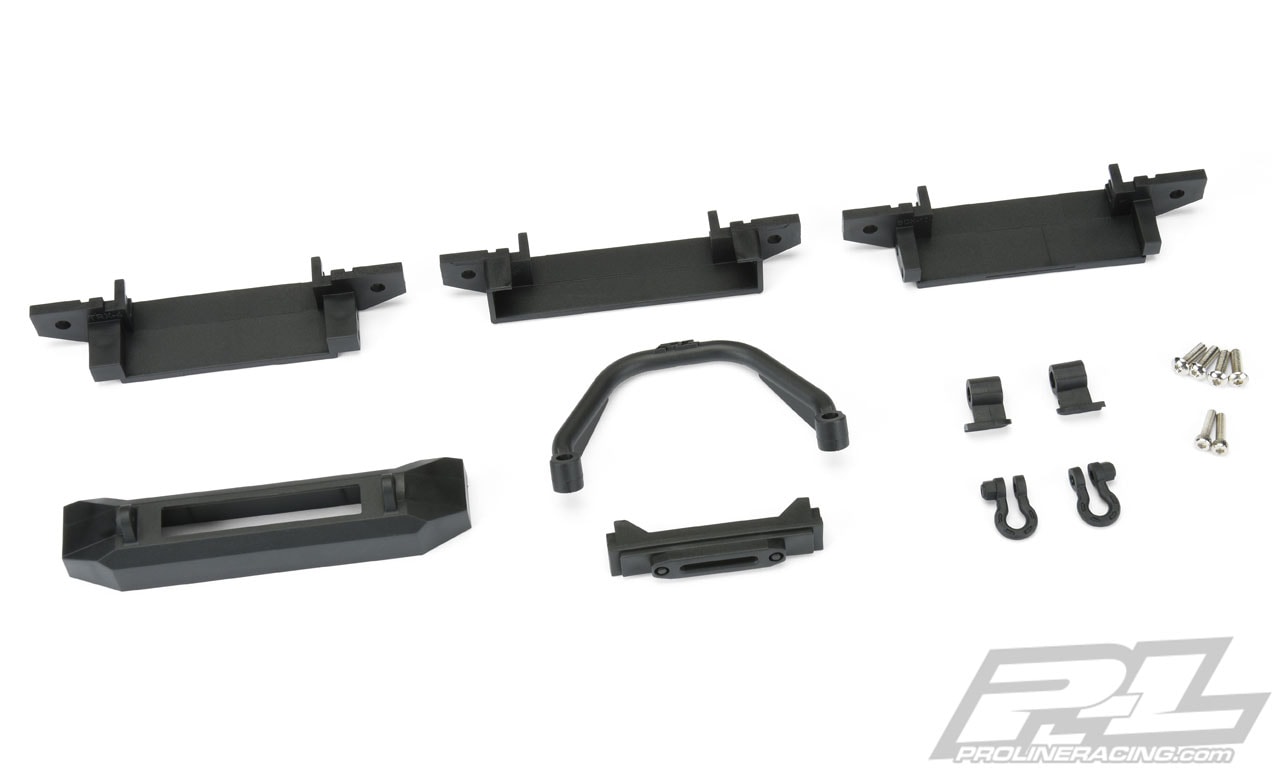 Priced at $36.51, the Ridge-Line High Clearance front bumper is available online as well as through your local Pro-Line dealer. Visit prolineracing.com to learn more about this scale R/C accessory.
Image credit: Pro-Line