Always on the lookout for performance improvements, Pro-Line has revamped their Pro-Spec Scaler Shock lineup for 1/10-scale R/C rock crawlers and trail trucks.
Available in three lengths, these new shocks have received updates inside and out. For starters, the new Pro-Spec Scaler shocks will catch your eye. With anodized blue accents (upper mount/cap, adjustment ring, shaft cap) and a bright silver shock body finish, these shocks look amazing, but there's performance underneath the gloss.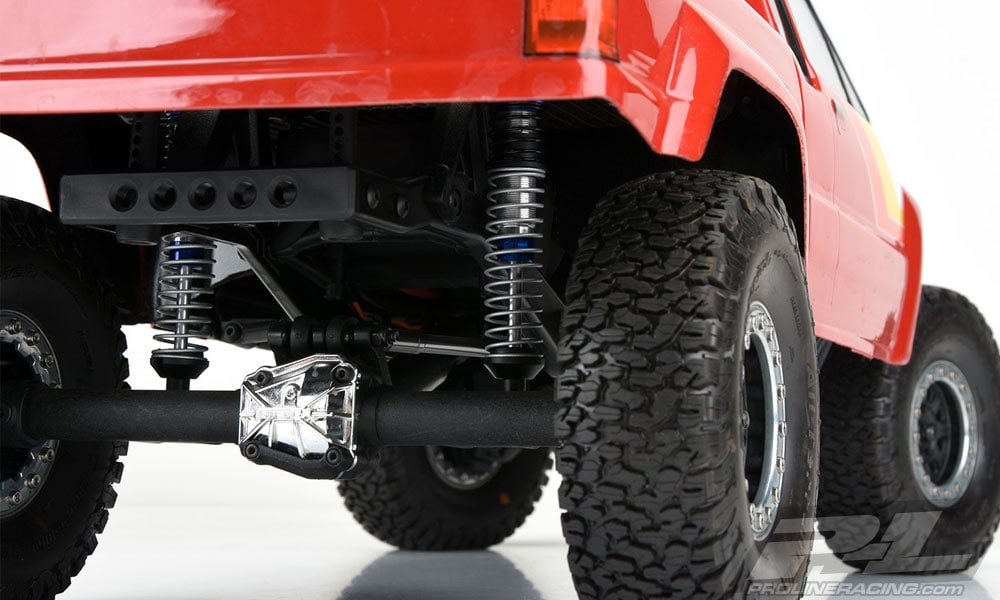 The shocks are pre-assembled, so you'll only need to fill them with oil and mount them before hitting the trail. Each shock length package also includes optional +5mm shock ends if you require even greater reach. Depending on the shock length you need, these new Pro-Spec shocks are priced between $55.21 and $59.46.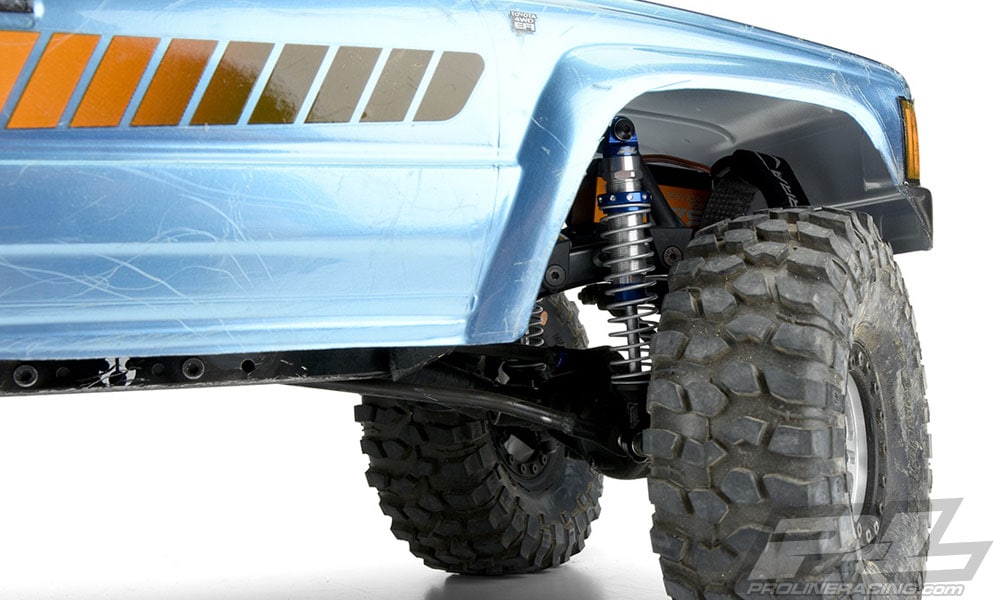 Visit prolineracing.com to learn about this new suite of scale R/C shock options and get your rig ready to roll.
Image credit: Pro-Line