Pro-Line has rolled out a new rear tire option for R/C drag racing enthusiasts. Their Reaction HP Ultra Blue Rear Drag Tires offer greater traction performance thanks to a new, "Ultra Blue" compound and require less work to prepare and condition.
These belted tires feature a herringbone weave pattern which will help them retain their shape at high RPMs. Included with each set of tires are Pro-Line's soft foam inserts.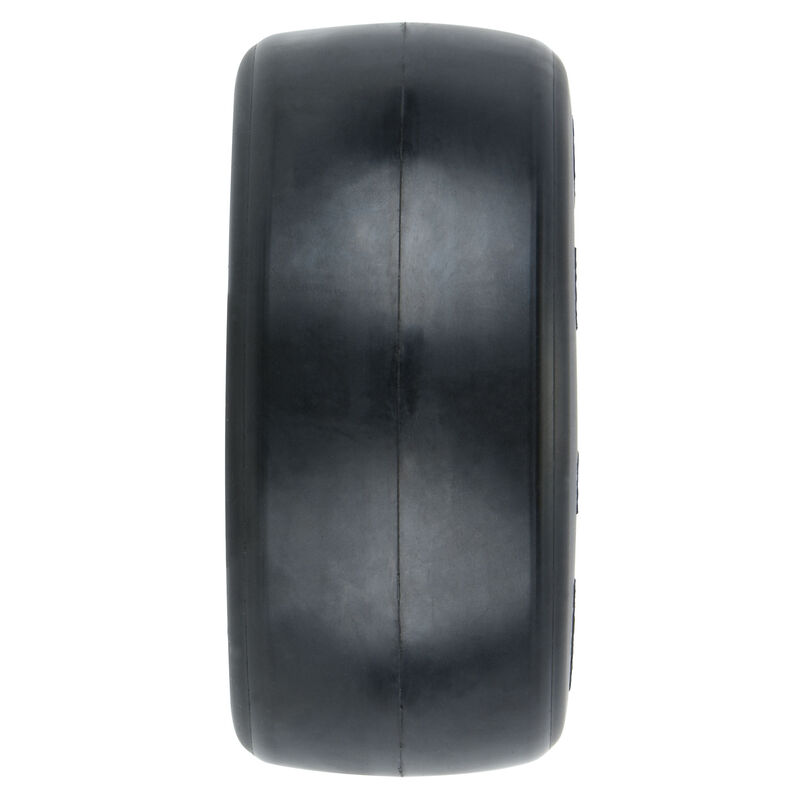 Priced at $38.99 per pair, the Reaction Belted HP Ultra Blue Rear R/C Dragster Tires are available for purchase from Pro-Line, Horizon Hobby, and their dealers. Visit horizonhobby.com to learn more about these R/C drag tires.
Image credit: Pro-Line/Horizon Hobby