One sure-fire way to give any radio-controlled vehicle a new look is upgrading its wheels. Thankfully, there's no shortage of aftermarket options available to help you get the job done.
If you're looking for a set of rock crawler wheels that not only add looks, but also a bit of heft and handling benefit, Pro-Line has two new aluminum beadlock options for you. Their Pro-Forge FaultLine 1.9" wheels feature a true beadlock design, complete with locking rings and hardware.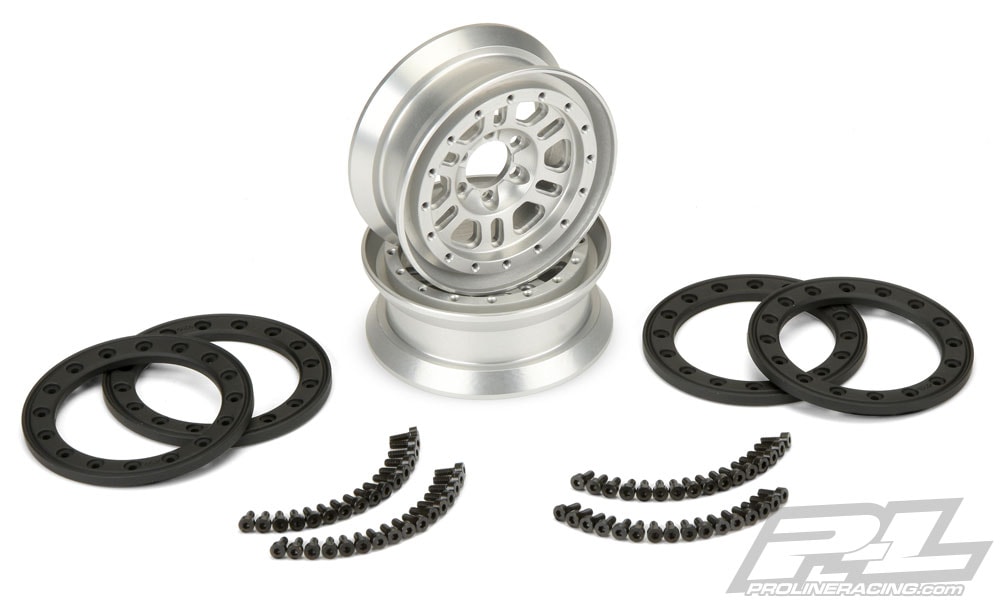 Easy to assemble and mount, these new wheel options can provide an instant update to the look of your radio-controlled rig and will help give it a bit of weight to tackle the trail. Two color/finish options are available (gunmetal or clear aluminum) and they'll mount up to any machine with a 6-lug hub.
Priced at $93.46 per pair, these wheels are available at prolineracing.com. Learn more about Pro-Line's Pro-Forge FaultLine 1.9" R/C rock crawler wheels.
Image credit: Pro-Line