Pro-Line has introduced a new 1/8-scale tire option for off-road truck racing. Their Positron VTR tires are aimed at providing not only excellent grip and performance, but also extended life.
Featuring a new tread pattern, the Positron's performance will change depending on the direction that they're mounted.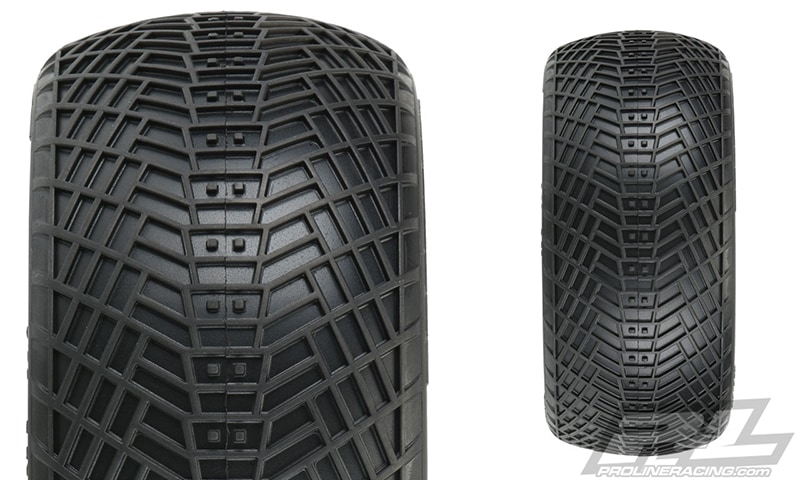 Two compound options (M4 super soft and MC clay) are available, depending on where you plan on racing.
Priced at $34.81, the Pro-Line Positron VTR tires will be available online and at your local Pro-Line dealer. Visit prolineracing.com to learn more about these R/C racing tires.
Image credit: Pro-Line