With scale realism gaining popularity in the R/C world, many new products and accessories have become available to help you allow your 1:10 rig to mimic the looks of a 1:1 vehicle. Pro-Line, a long-time provider of aftermarket parts and accessories for just about every surface radio-controlled vehicle you can think of, has been raising their game when it comes to scale detail. Hot on the heels of their TimberLine Soft-Top for Axial SCX10 Jeep Wrangler Unlimited Rubicon models (read and watch our install & review), they have released another accessory for those that like to load up their rig with gear before hitting the trail.
The Overland Roof Rack from Pro-Line is a great, budget-friendly accessory that can add not only visual flair to any 1:10-scale off-road trail rig, but also added functionality for fastening additional scale items and accessories for your next outdoor adventure. They recently sent this accessory my way for a review and I was very pleased with not only the fit and finish of this product, but also the ease of installation.
Buy the Pro-Line Overland Roof Rack on Amazon.com – $21.56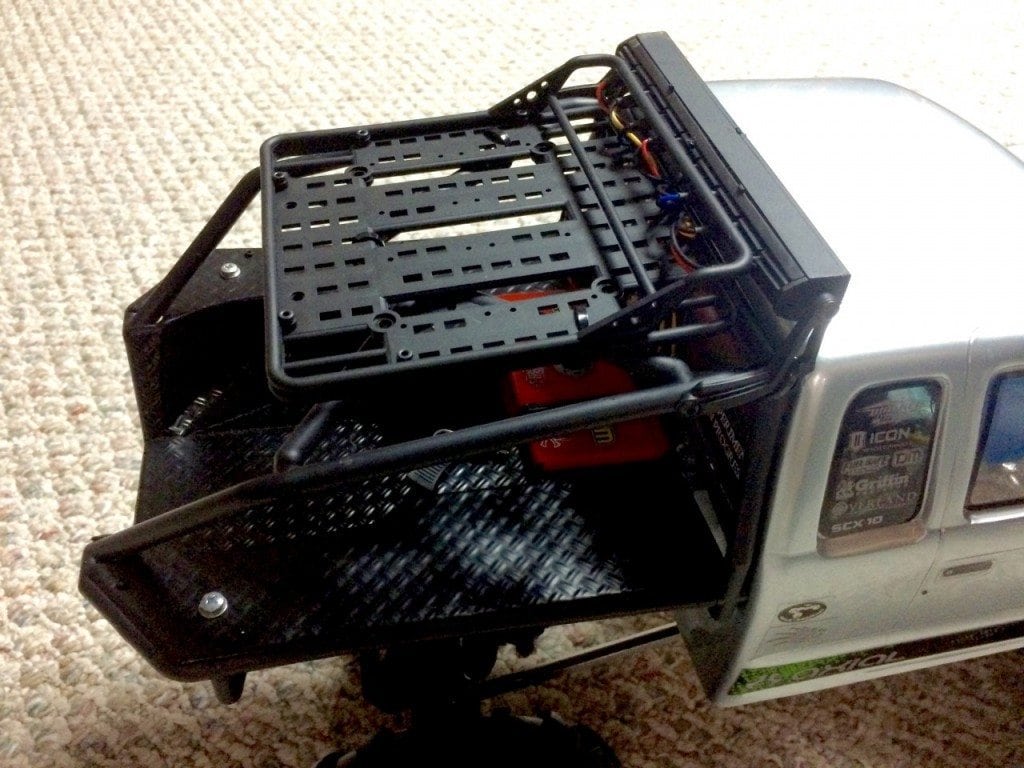 Installation details:
What's included with this product: Pro-Line Overland Roof Rack (for 1/10 scale rock crawlers and similar-sized radio-controlled trucks), mounting braces/brackets, and mounting hardware
Additional materials needed for installation:

Optional fasteners (zip ties)

Time to install: 5 to 10 minutes
Attaching the Overland Roof Rack is quite simple. In fact, the hardest part may be deciding where to place it on your rig. For our install, we placed it on the rear roll cage of our Frankencrawler, a Redcat Racing RS10 with a Axial SCX10 Trail Honcho body. As a matter of personal preference, I like keeping the "sheet metal" of my vehicles clean and free from holes (as much as possible) so that is the primary reason for our rack placement. In reality, you could mount this to the roof of your rig, to the roll cage, or to any other flat surface that you need to add additional carrying capabilities onto.
The roof rack is equipped with an assortment of installation hardware pieces to ensure you'll have the best fit, no matter what vehicle model you have. In our instance, the installation placement didn't allow for use of the included mounting hardware, so I resorted to my trusty "do anything" tool, the zip tie. Three well-positioned fasteners gave the rack a sturdy hold, and it withstood numerous "hand of God" displacement attempts.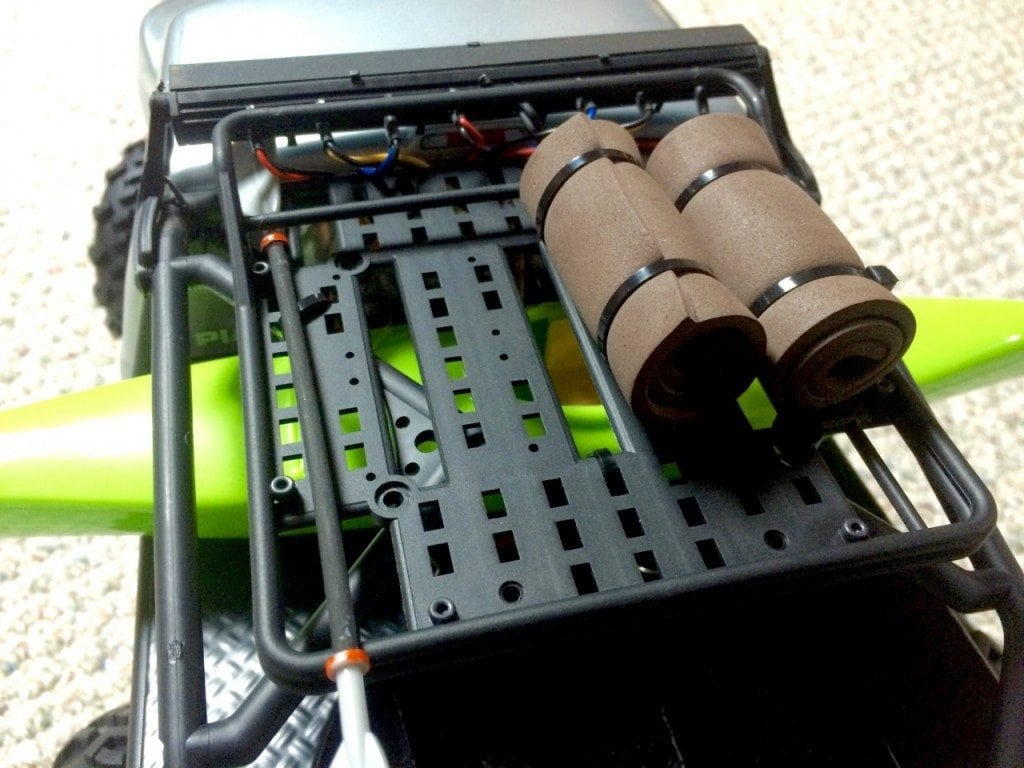 All-told, this is a great addition to any rig that needs a little extra visual boost. Even if your trail truck or off-road R/C Jeep is "almost complete" adding something as simple as a roof rack can give you additional storage space for your much-needed scale accessories.
Priced at $26.95 at prolineracing.com, this scale accessory is available for purchase at prolineracing.com. Learn more about the Overland Roof Rack on Pro-Line's website.
Product Gallery