Pro-Line has released another new option part for the Axial SCX6; 2.9″ Method 305 Silver Aluminum Wheel Faces. Using the same styling as their now-discontinued bronze Method 305 wheel faces, this new release allows you to freshen up the look of your SCX6 Jeep JLU or SCX6 Trail Honcho with some bright silver wheel faces.
These wheel faces are CNC-machined to capture the essence of their 1:1 counterparts. Features of these wheel faces include +2mm offset for improved tire clearance and a black aluminum wheel nut cap for additional scale detail.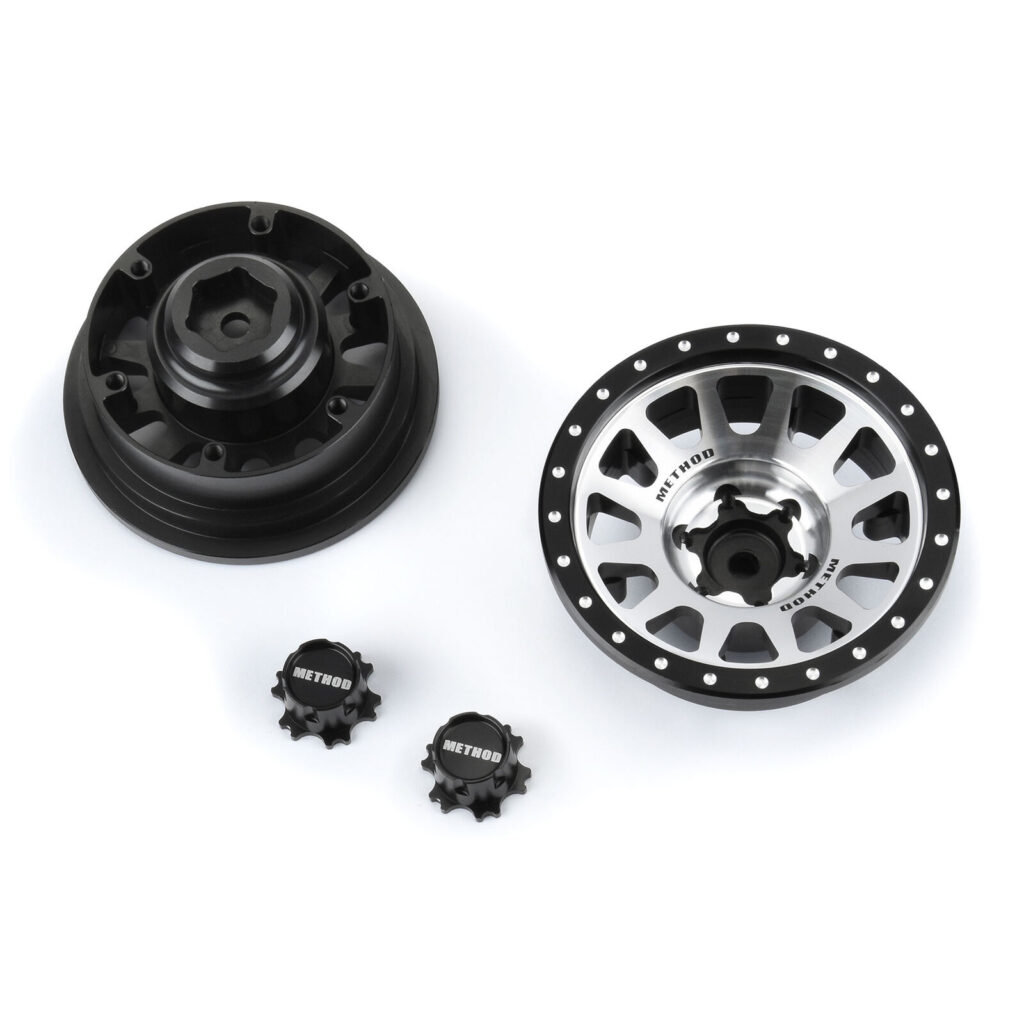 Pro-Line Method 305 Silver Aluminum 2.9″ Wheel Face Specs:
Wheel Type: Method 305 NV
Color: Aluminum
Scale: 1/6
Package Type: Wheels Only
Wheel Position: Front/Rear
Inner Tire / Outer Wheel Diameter: 2.9 in
Priced at $69.99 per pair, these 2.9″ Method 305 Aluminum Wheel Faces are available through Pro-Line, Horizon Hobby, and their dealers. Visit horizonhobby.com to learn more about this 1/6-scale R/C crawler accessory.
Image credit: Pro-Line/Horizon Hobby