Pro-Line has introduced a new set of 1/8-scale monster truck tires for those who want to go fast. The pre-mounted Menace HP Belted MT Tires with Black Raid Wheels aim to offer performance and traction for on-road speed-seekers and skate-park bashers alike.
With its low profile and belted internal design, the 1/8 Menace is an excellent tire choice for speed-run machines offering high-speed stability with ample traction. Its medium tire compound should create plenty of grip on takeoff and help prevent wheel spin as you accelerate.
Sold in sets of two, each pair of 1/8 Menace HP Belted Tires is pre-mounted on Pro-Line's Raid Wheels with 17mm hexes, allowing for more time bashing and less time thrashing.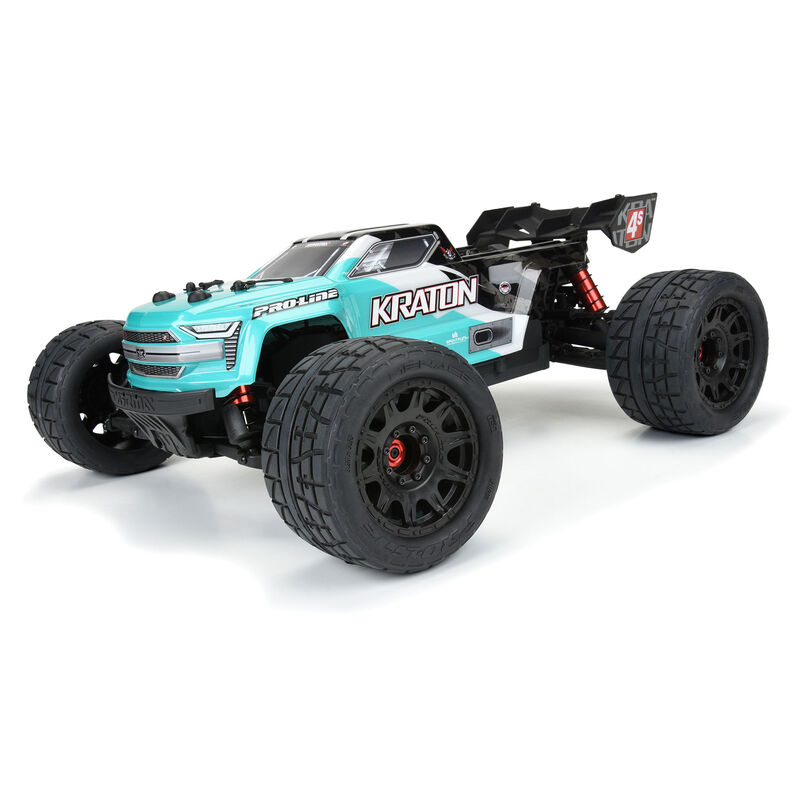 Pro-Line Menace 1/8 HP Belted Tire Specs:
Tire Type: Street
Insert Material Open Cell
Height: 5.55″ (141 mm)
Width: 3.3″ (84 mm)
Inner Tire / Outer Wheel Diameter: 3.8 in
Tire Compound: Medium
Tire Tread: Menace HP BELTED
Vehicle Type: Monster Truck
Wheel Hex Size: 17mm
Scale 1/8
Priced at $72.99, the Menace HP Belted Tires and Pre-mounted Raid Wheels will be available for purchase through Pro-Line, Horizon Hobby, and their dealers. Visit horizonhobby.com to learn more about these high-performance 1/8-scale R/C tires.
Image credit: Pro-Line/Horizon Hobby