There's no denying that the tread design of R/C tires has come a long way over the years. An excellent example of tire tread progression is Pro-Line's Invader 1/8-scale competition buggy tire.
The tread pattern on these tires is very unique and brings a digital, 8-bit feel to the physical world. The center tread pins provide durability to last throughout long races and the outer pins provide traction on a variety of track surfaces. No matter what type of track you may race on, these tires should help you get the results you're after.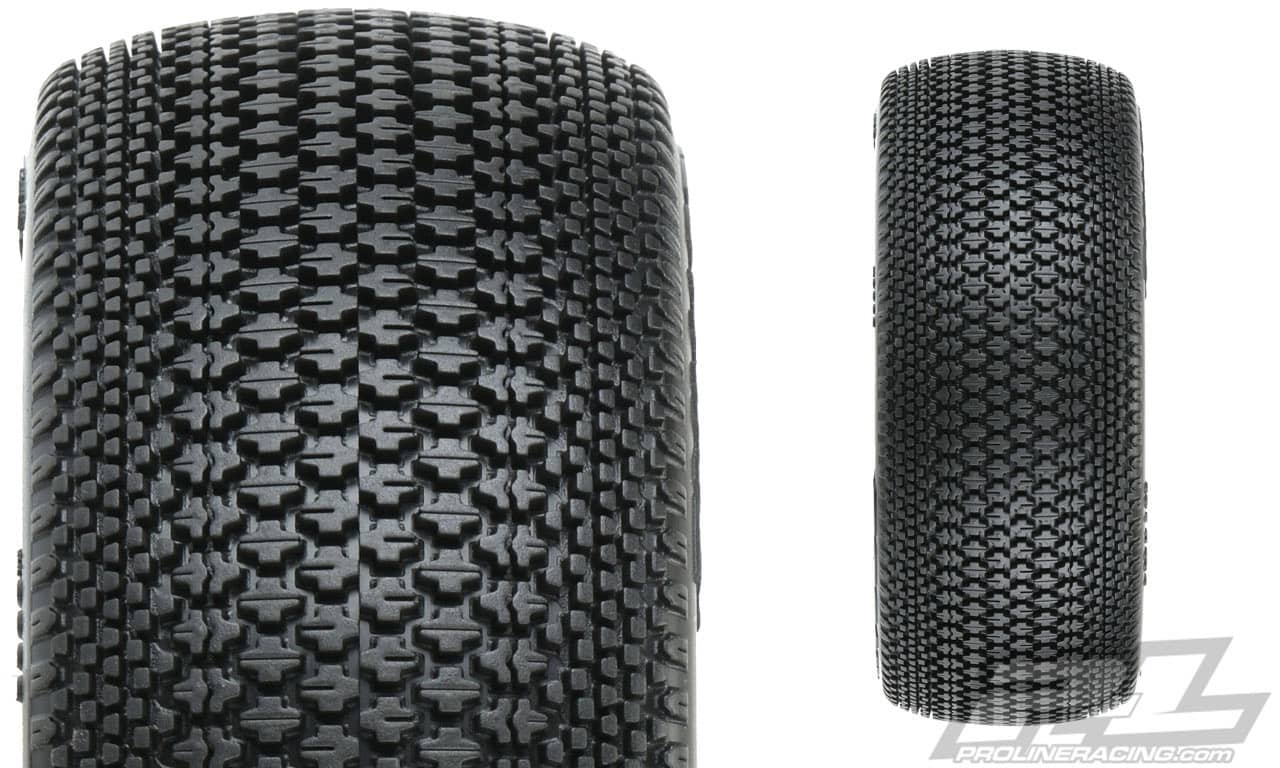 The Invaders are available in four tire compounds, M3, M4, S2, and S3. If you're not sure what tire would best fit your track surface, take a look at Pro-Line's Tire Compound Chart. These tires can be mounted to either the front or rear of your buggy and include closed-cell inserts.
Pro-Line's Invader tires are priced at $24.61 per set and are available online and at your local Pro-Line dealer. Visit prolineracing.com to learn more about these 1/8-scale buggy tires.
Image credit: Pro-Line