Pro-Line has been showering the Traxxas X-Maxx with love in the form of new accessories and parts. The love-fest continues with a new set of beadlock wheels for the mammoth 1/8-scale radio-controlled truck.
The Impuse Pro-Loc wheels are front and rear mountable and are designed to work with Pro-Line's Pro-Loc compatible tires. The Pro-Loc system uses a unique channel shape to ensure a snug and secure fit to the wheel.
A stone-gray beadlock rim provides a nice contrast against the black base of these wheels. And while you can't run your rig on just the rims, Pro-Line has introdced a set of Badlands MX43 tires that are the perfect match for the Impulse Pro-Loc wheels.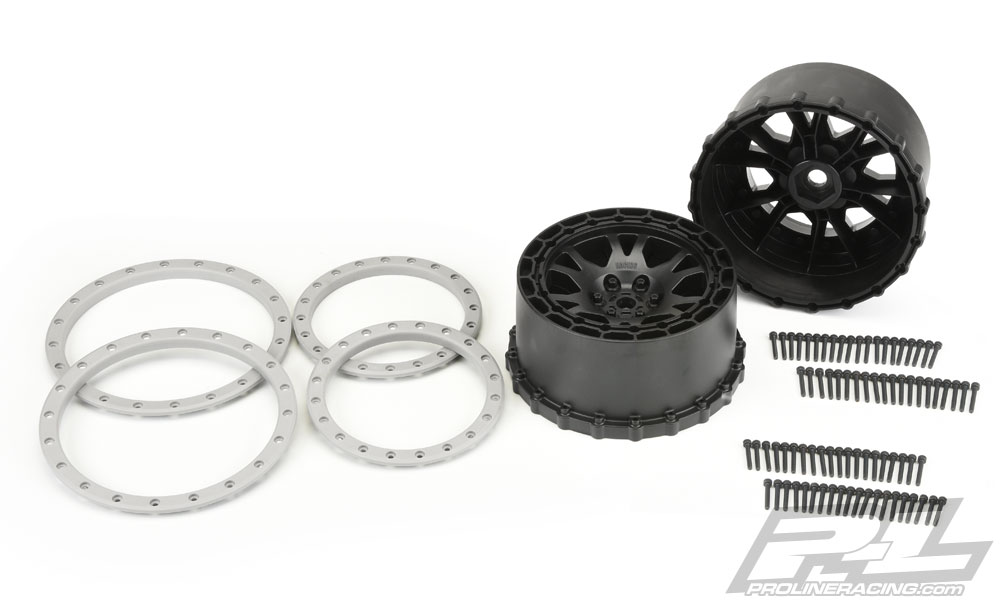 Priced at $38.21, these wheels can be pre-ordered from prolineracing.com and will soon be available from your local Pro-Line dealer.
Learn more about the Impulse Pro-Loc Wheels for the Traxxas X-Maxx.
Image credit: Pro-Line
Save 10% on your next order at prolineracing.com with coupon code RCNEWB10!