Pro-Line has launched a new set of beadlock wheels, designed specifically for R/C rock crawlers. Their Impulse 1.9″ Black Plastic Internal Bead-Loc Wheels feature a unique assembly design, with the screws inserting from the chassis-facing side of the wheel rather than the exterior side.
The visual design of the wheel mimics that of Pro-Line's aluminum Pro-Forge wheels, however, this new offering is aimed at those with both style and budget in mind.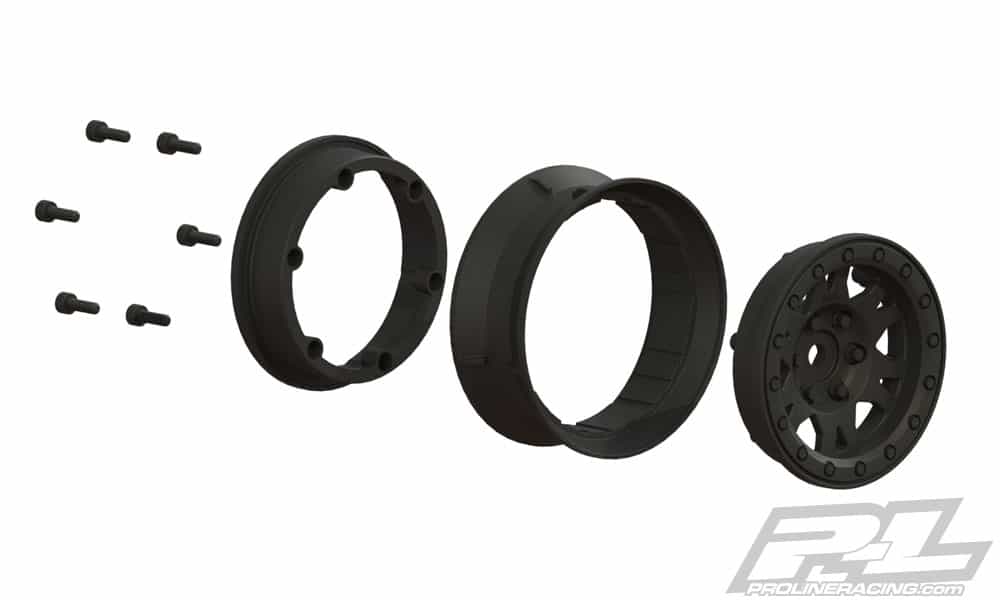 Priced at $16.11, Pro-Line's Impulse 1.9″ Black Plastic Bead-loc Wheels will be available online and at your local Pro-Line dealer. Visit prolineracing.com for complete product details.
Image credit: Pro-Line