Pro-Line has taken their rugged rock-crawling Hyrax tire design and applied it to fit desert and short course trucks. Their new Hyrax SCXL 2.2″/3.0″ All-Terrain tires aim to provide relentless grip for higher-speed off-road R/C trucks.
With an aggressive, multi-level tread pattern, the Hyrax SCXL offers traction both for launching off the line and powering through corners. These tires are made from Pro-Line's M2 compound, blending durability with performance. Included with each pair of tires are two open-cell foam inserts.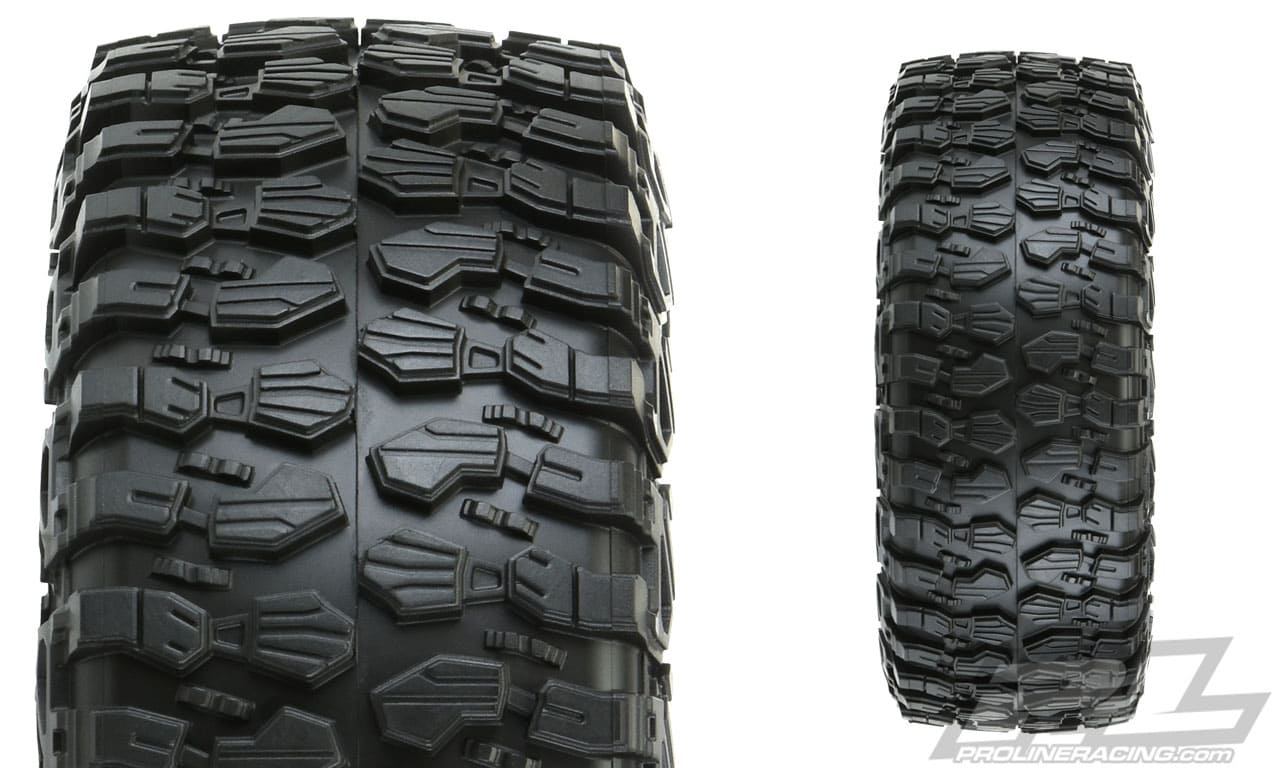 Pro-Line's Hyrax SCXL 2.2″/3.0″ tires will be available from a variety of retailers. Visit prolineracing.com to learn more about this all-terrain desert truck R/C tires.
Image credit: Pro-Line