Just announced by Pro-Line are their 2.2″ Hyrax LP 2.2″ G8 Rock Crawling Tires. Slightly smaller than their traditional 2.2″ Hyrax tires, but larger than their 1.9″ offering, these tires should be an excellent option for Class 3 R/C crawlers and those looking for a lower-profile, 2.2″ tire.
The Hyrax's aggressive, stepped tread pattern makes it an excellent option for trail and crawling situations. Sold in pairs of two, each set of 2.2″ Hyrax LP G8 tires includes open-cell foams.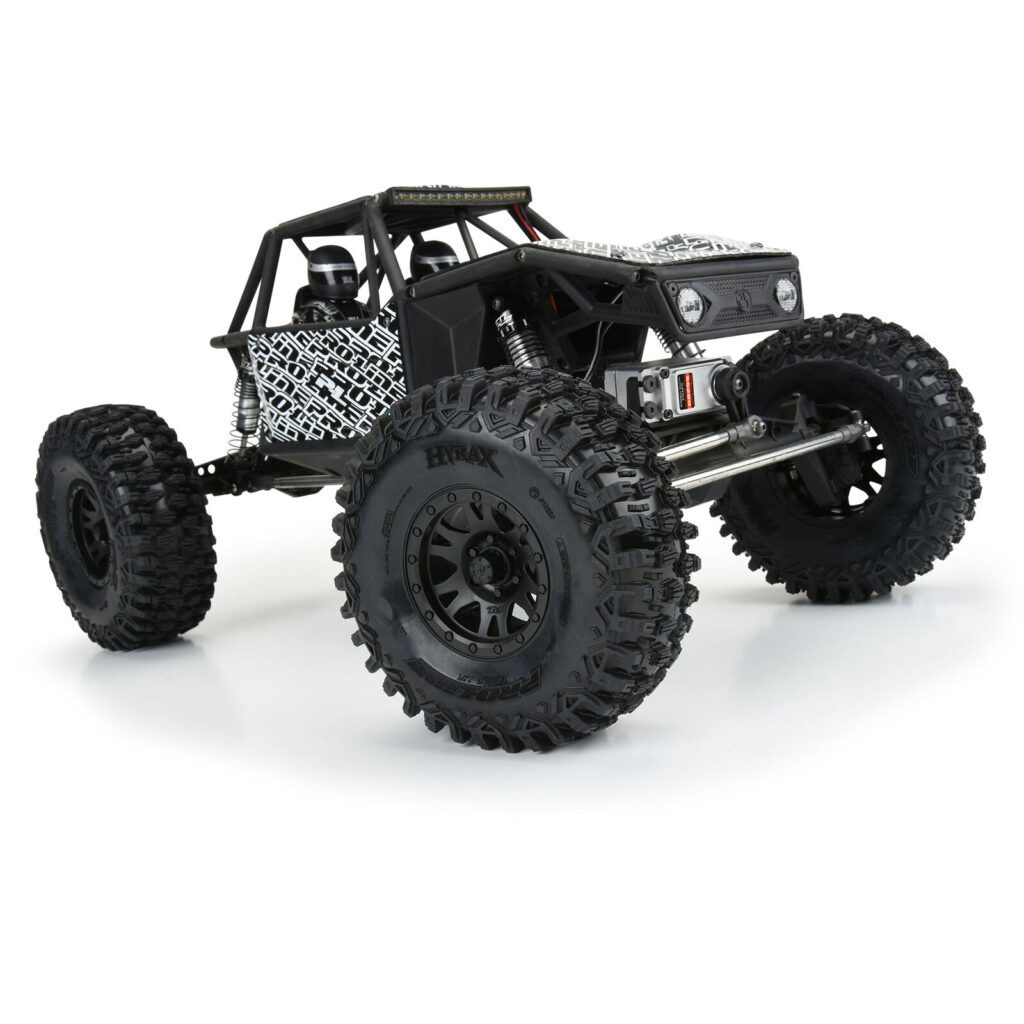 Pro-Line Hyrax LP G8 2.2″ Rock Crawling Tire Specs:
Width: 1.86″ (47 mm)
Inner Tire / Outer Wheel Diameter: 2.2 in
Tire Compound: G8 (Soft)
Scale: 1/10
Insert Material: Open Cell
Product Height: 5.25″ (133 mm)
Priced at $33.99, the Hyrax LP G8 2.2″ Rock Crawling Tires will be available for purchase through Pro-Line, Horizon Hobby, and their dealers. Visit horizonhobby.com to learn more about these R/C rock crawler R/C tires.
Image credit: Pro-Line/Horizon Hobby