Pro-Line has released two new front tire options for competitive, 1/10-scale R/C buggy racers. Their Fugitive 2.2″ 2WD and 4WD front tires aim to offer improved traction and durability for on-track competition.
Featuring a tight, square-pin tread design, these tires should offer you long-lasting performance on tracks with abusive surfaces. Three compound options are available for both the 2WD and 4WD tire options; M3 (Soft), M4 (Super-soft), and S3 (Soft).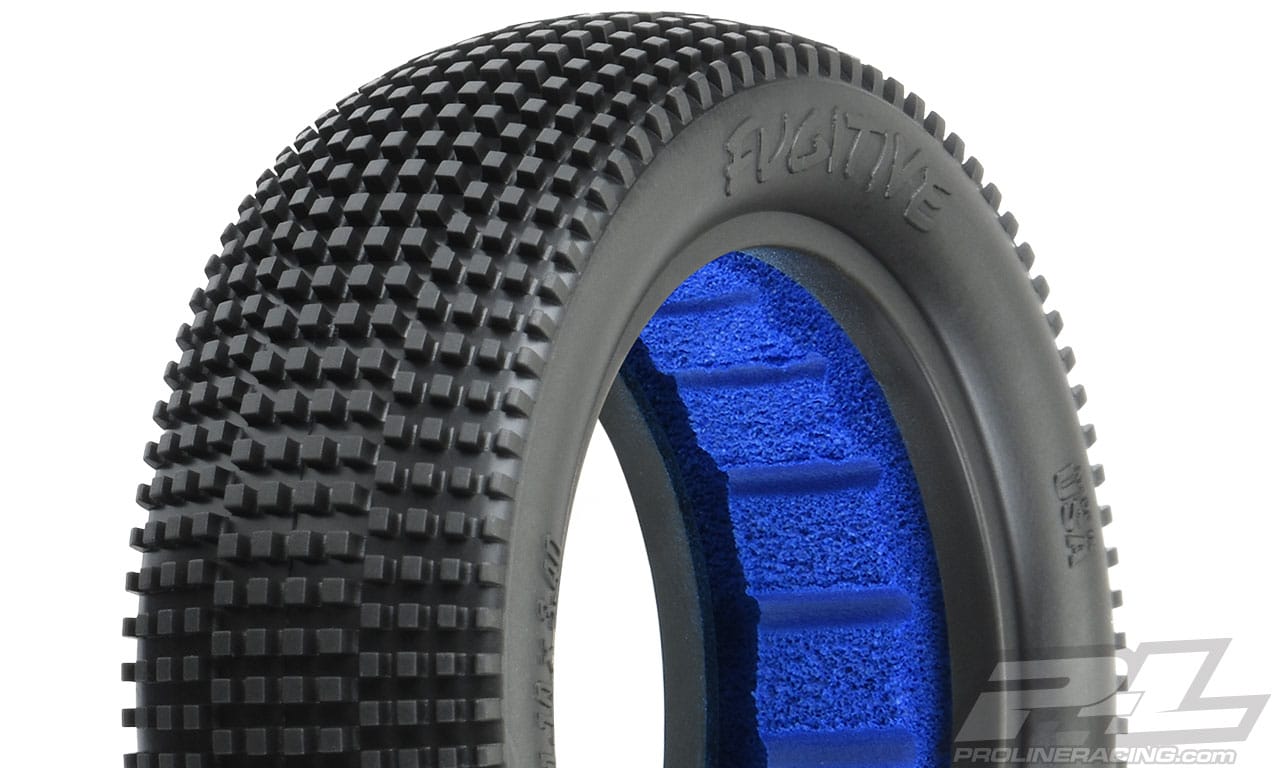 For 2WD buggies, the front tires are narrower, featuring a width of 1.10″/28mm and a height of 3.40″/86mm. The 4WD tire sports a slightly wider stance at 1.26″/32mm and a height of 3.36″/85mm. Included with each pair of Fugitive 2.2″ tires are Pro-Line's closed-cell foam inserts.
Priced at $22.95 per pair, these Fugitive 2.2″ 2WD and 4WD Buggy Front Tires are available directly from Pro-Line and through their dealers. Visit prolineracing.com to learn more about these 1/10-scale competition buggy tires.
Image credit: Pro-Line