Pro-Line has released a 1.9″ replica of the BFGoodrich Mud-Terrain KM3 off-road tire. These scaled-down trail tires feature the same tread design and details found on their 1:1 variant.
While these tires provide an authentic, "scale" appearance, they're also designed to perform. Their deep tread layout and self-cleaning tread blocks help ensure your rig has the grip it needs, no matter what terrain conditions you might be faced with.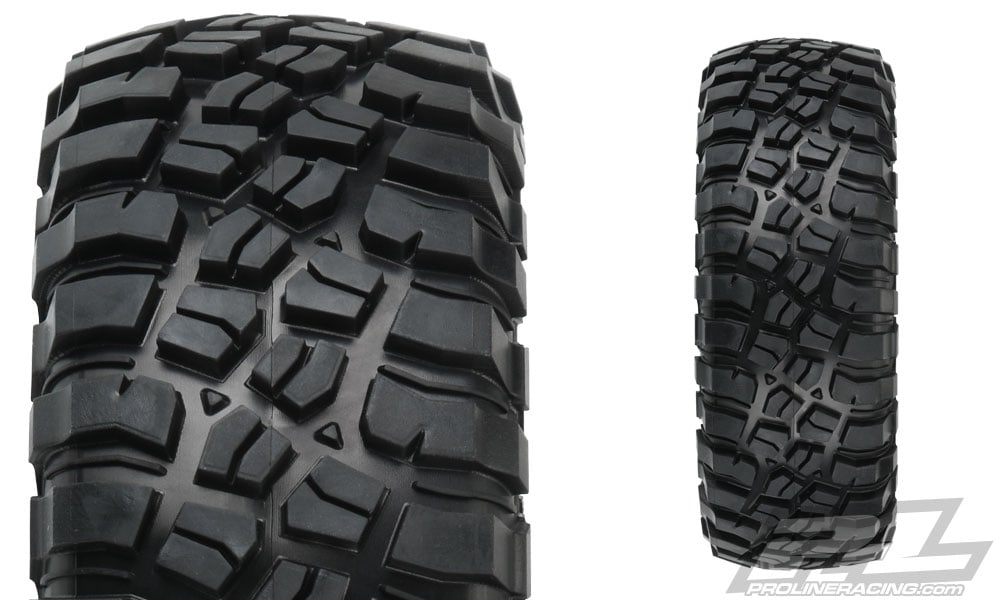 Priced at $28.86 per set, these tires will be available online and at your local Pro-Line dealer. Visit prolineracing.com for complete product details.
Image credit: Pro-Line