Pro-Line has recently released a new, clear body set for 1/10 scale RC vehicles. This clear body set is modeled after the 2-door version of the 2021 Ford Bronco and combines a vacuum-formed polycarbonate body with injection-molded parts.
Some of the injection-molded parts include the front grille, side mirrors, taillight buckets, and door handles. Pro-Line's new 1/10 scale clear Ford Bronco body also features an 11.4" wheelbase that can accommodate a variety of wheels and tires for prime crawling performance.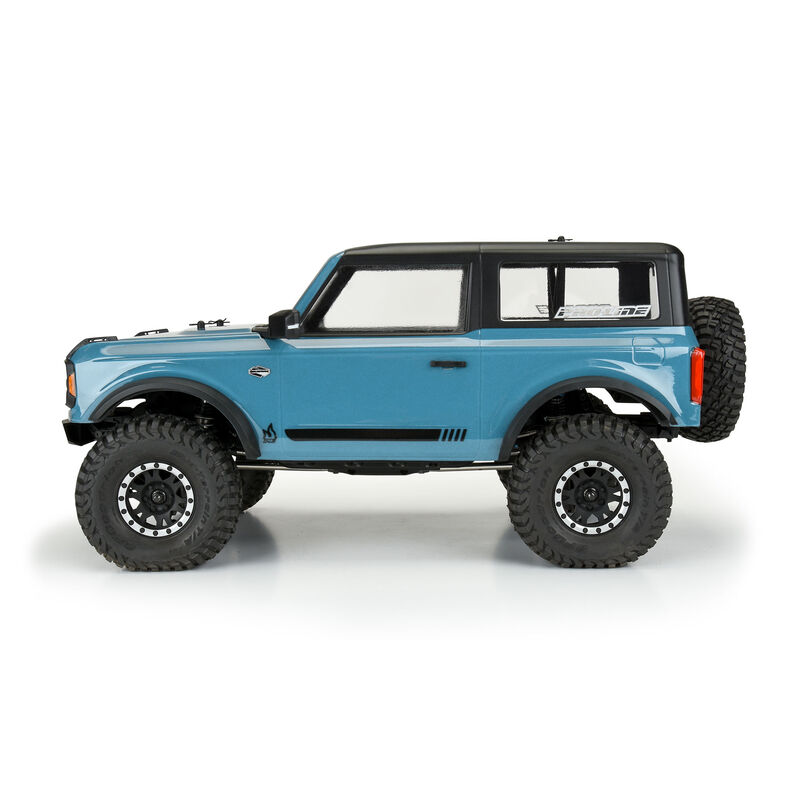 This 2021 Ford Bronco Body set includes the polycarbonate body, parts trees, installation hardware, window masks, and decals.
Pro-Line 11.4″ Wheelbase 2021 Ford Bronco Body Specs:
Length: 17.32″ (439mm)
Width at doors: 7.57″ (192mm)
Width at fenders: 8.58″ (217mm)
Height: 5.75″ (146mm)
Wheelbase: 11.4″ (290mm)
Pro-Line's new 1/10 scale clear 2021 Ford Bronco body set is currently priced at $71.99 and can be purchased through Pro-Line, Horizon Hobby, and their dealers. Visit horizonhobby.com to learn more about this 1/10-scale R/C crawler body.
Image credit: Pro-Line/Horizon Hobby