If you want to give your Traxxas TRX-4 a fresh, customized look, Pro-Line has expanded their body lineup for this popular trail truck to include Ford's F-150 Raptor. This high-performance 1:1 machine can now be the latest look for your Traxxas rig.
Pro-Line's 2017 Ford F-150 Raptor body features officially-licensed details and does a solid job of mimicking the version of the Raptor that you'd see in the wild. This body has been beautifully detailed from the from grille to rear cap.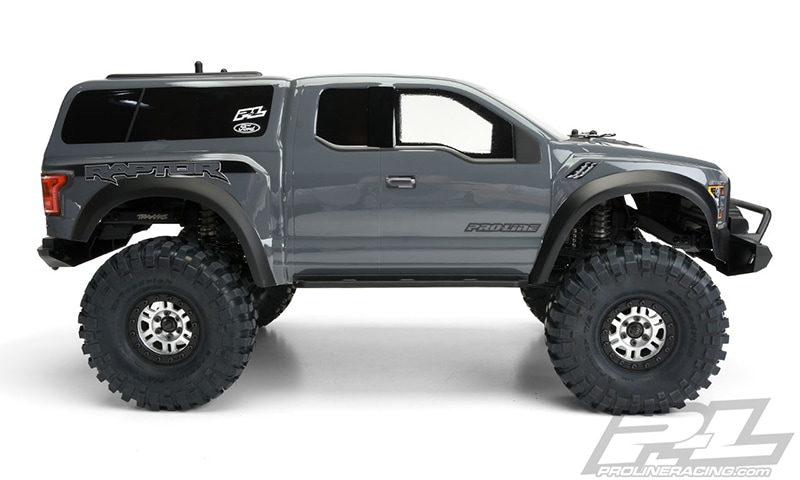 Since the Traxxas TRX-4 has multiple wheelbases available, it's worth pointing out that this body is designed to fit models with a 12.8″ wheelbase. The body set includes not only the body, but also pre-applied overspray film, window masks, and a decal sheet.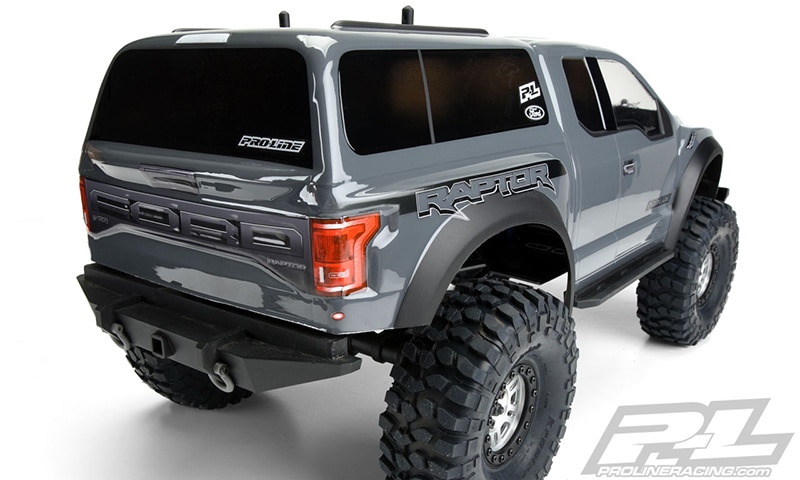 Priced at $47.56, the Pro-Line 2017 Ford F-150 Raptor clear body will be available online and at your local Pro-Line dealer. Visit prolineracing.com for complete details on this R/C truck body.
Image credit: Pro-Line
Save 10% on your next order at prolineracing.com by using coupon code "RCNEWB10"!