Pro-Line has introduced another body option for 12.3″/313mm wheelbase scale crawlers, featuring the smooth stylings of the 1993 Ford Ranger. This body set not only pays homage to smaller and mid-size pickup trucks, but it also features some unique scale details.
The two-piece clear body is made from durable Lexan polycarbonate and includes a parts tree of injection-molded accessories to help you add further realism to your trail ride. A front grille with light buckets and front and rear light lenses allow you to easily add lighting to your Ranger for nighttime driving.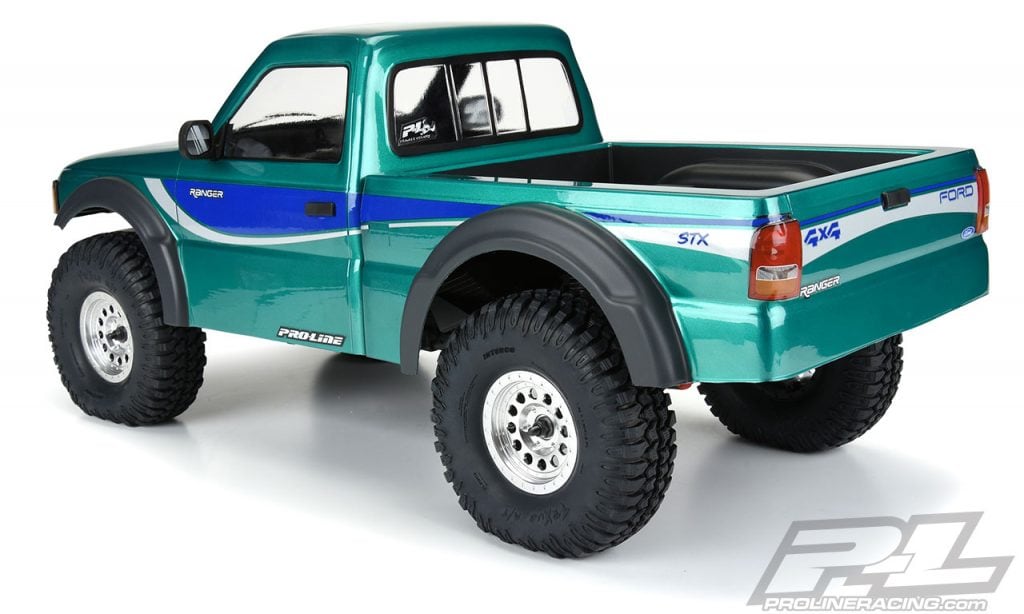 The body set includes window masks, the aforementioned parts tree, pre-applied overspray film, and a decal sheet.
Priced at $73.95, the 1993 Ford Ranger Clear Body Set will be available direct from Pro-Line and their dealers. Visit prolineracing.com to learn more about this 12.3″ wheelbase R/C crawler body.
Image credit: Pro-Line