Pro-Line has introduced a sweet new lid for 1/10-scale short course truck owners. Throwing it back to the late 70's, you can relive years gone by with this 1978 Chevy C-10 Race Truck body.
Designed to fit popular R/C short course trucks such as the Traxxas Slash (2wd & 4×4) and the Team Associated SC10, this body gives a classic, throwback feel to modern radio-controlled machines.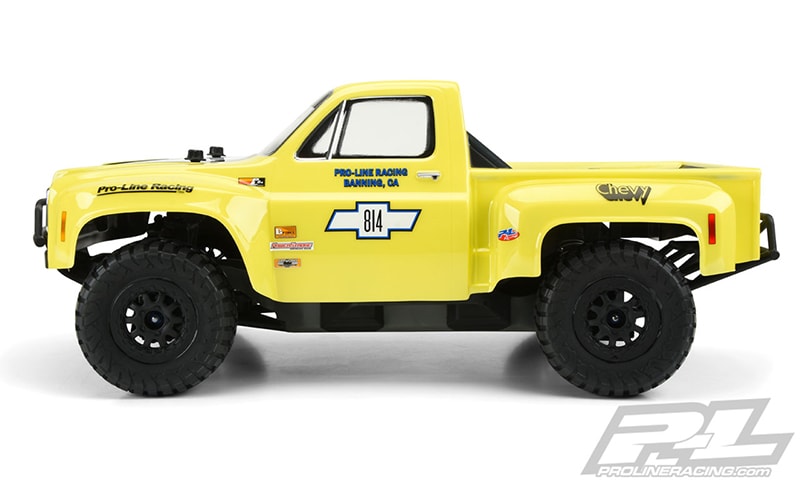 Like other body offerings from Pro-Line, this lid is made from durable Lexan polycarbonate and features authentic body styling and details. The body set includes pre-applied overspray film, window masks, and a complete decal sheet.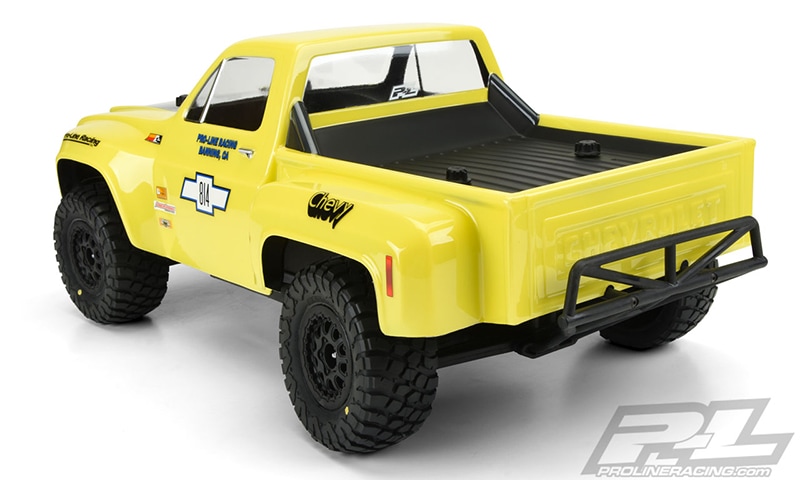 Priced at $39.06, the Pro-Line 1978 Chevy C-10 Race Truck clear body will be available online and at your local Pro-Line dealer. Visit prolineracing.com for additional details on this R/C truck body.
Image credit: Pro-Line
Save 10% on your next order at prolineracing.com with coupon code RCNEWB10!