Pro-Line has released another drag racing body to its "Tough-Color" lineup with the introduction of the 1972 Plymouth 'Cuda "Motown Missle."
Much like its 1972 Plymouth 'Cuda Clear Body, the Tough-Color body beautifully recreates the lines and details from the early 1970s, 1:1 Barracuda. With an all-black finish, the Tough-Color variant allows your R/C dragster to endure more on-track contact without causing too much damage to the paint scheme.
Adding to the allure of this body is the included "Motown Missle" decal set that will help you transform this body shell into a wonderfully detailed replica. Along with the detailed decal set, this body includes a rear wing and wing mounting hardware.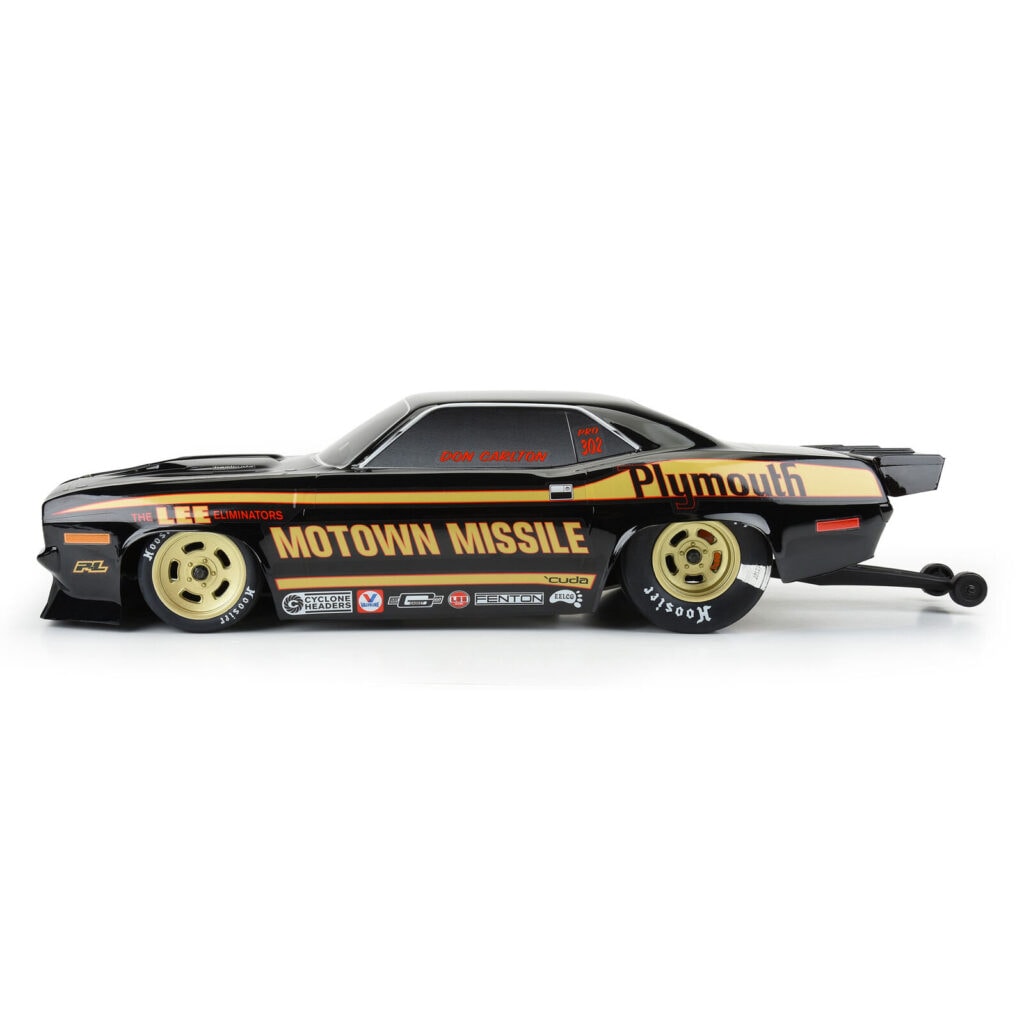 This body fits the Losi 22S, Team Associated DR10, and Traxxas Drag Slash (which requires Pro-Line's Extended Front and Rear Body Mounts).
Pro-Line 1972 Plymouth 'Cuda "Motown Missle" Black Tough-Color Body Specs:
Length: 23″ (584 mm)
Width: 11.5″ (292 mm)
Height: 5.9″ (150 mm)
Wheelbase: 13.2″ (335 mm)
Scale: 1/10
Priced at $67.99, the 1972 Plymouth 'Cuda "Motown Missle" Tough-Color Body will be available through Pro-Line, Horizon Hobby, and their dealers. Visit prolineracing.com to learn more about this 1/10-scale R/C drag racing body.
Image credit: Pro-Line