Pro-Line has released a new set of performance-ready tires for the ARRMA Vendetta. The 1/8-scale Victory S3 Belted Pre-mounted Tires feature Pro-Line's S3 compound and are mounted on split-spoke wheels.
Pro-Line Victory S3 Belted Pre-mounted Tire Specs:
Height: 3.35″ (85mm)
Width: 1.38″ (35mm)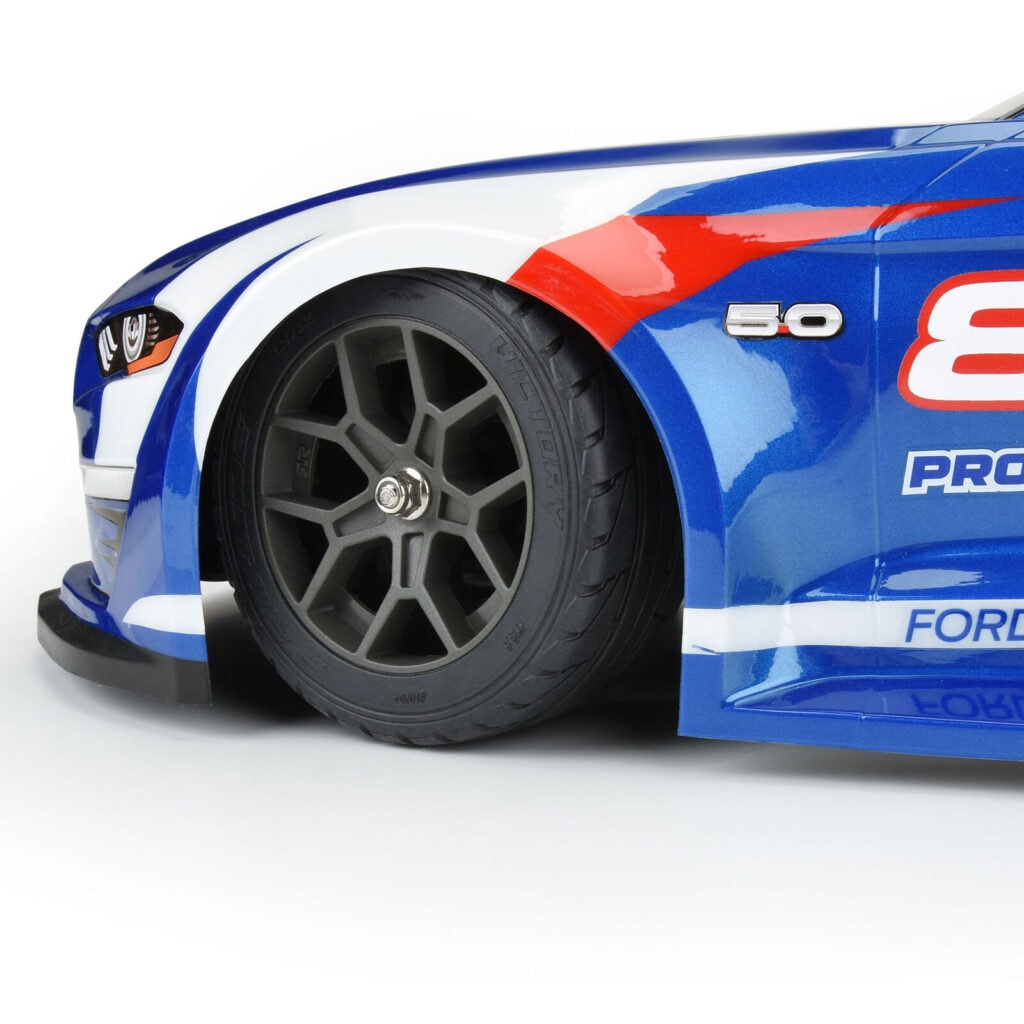 Priced at $39.99, the Victory S3 Front and Rear Belted Pre-mounted Tires are available direct from Pro-Line, Horizon Hobby, and their dealers. Visit horizonhobby.com to learn more about these 1/-scale on-road R/C tires.
Image credit: Pro-Line/Horizon Hobby