New from Pro-Line is a Pre-Cut 2007 Chevy Silverado Body for the Traxxas Unlimited Desert Racer. Featuring true-to-scale styling, this body gives you a great way to change your UDR's appearance while saving you some prep time.
Made from durable polycarbonate, this body features molded details found on the 1:1 2007 Chevrolet Silverado desert truck. The rear bed, windows, and wheel wells are all cut out to save time and get you up and running sooner. This body includes pre-applied overspray film and a detailed decal sheet.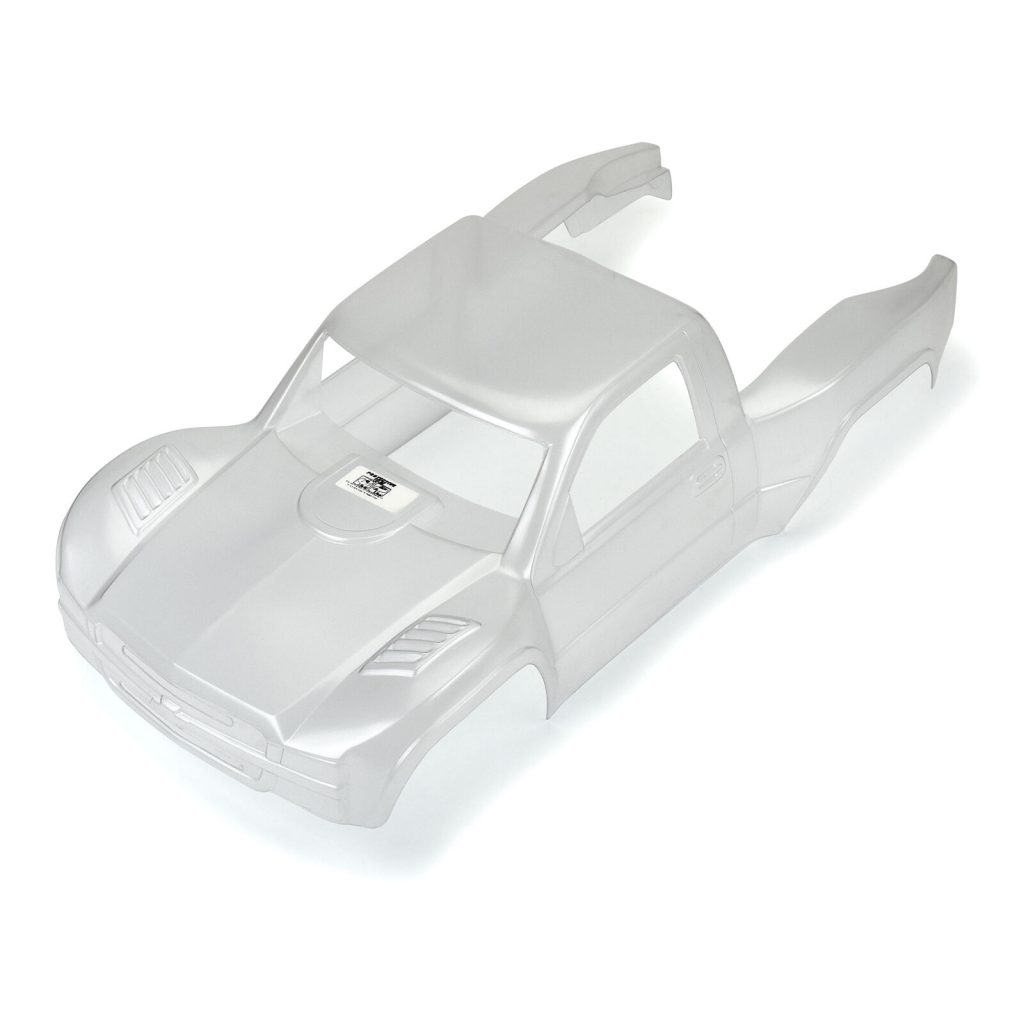 Priced at $76.99, the Pre-Cut 2007 Chevy Silverado Clear Body is available through Pro-Line, Horizon Hobby, and their dealers. Visit horizonhobby.com to learn more about this large-scale R/C trophy truck body.
Image credit: Pro-Line/Horizon Hobby