New from Pro Boat is the successor to the Recoil, appropriately named the Recoil 2. This latest-generation Deep-V boat is a ready-to-run (RTR) model that features a durable hull design and packs plenty of power thanks to its 2300kv brushless outrunner motor.
The hull of the Recoil 2 is made from ABS plastic, allowing it to withstand most impacts and reduce damage. Stainless steel hardware can be found throughout the hull, leaving you without the worry of rust-proofing certain areas of your boat.
Spektrum electronics live inside of this radio-controlled boat, starting with the 100A Spektrum Brushless ESC all the way to the Spektrum Firma 4335-2300kv brushless motor. The Recoil 2 is available in two colors and graphics packages; black/Heatwave and gray/Shreddy.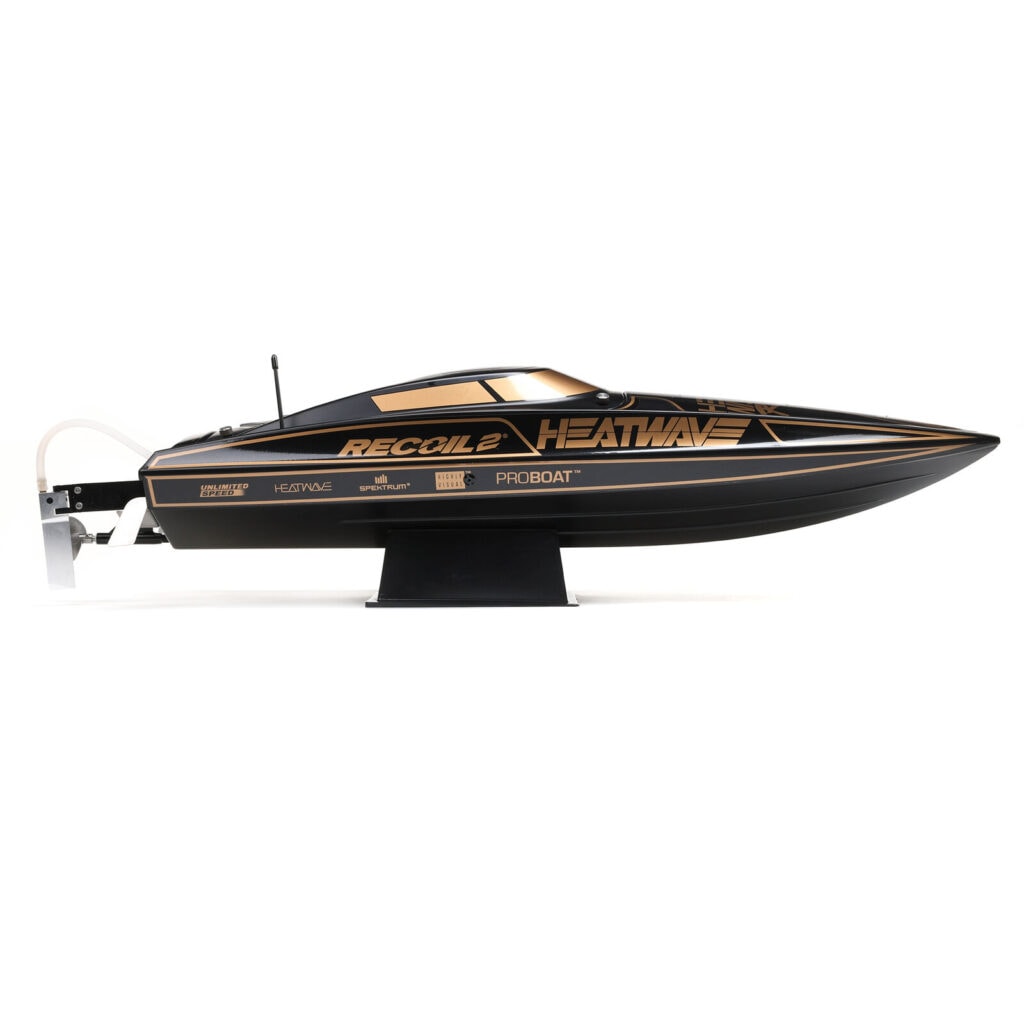 Pro-Boat Recoil 2 Specs:
Charger: Included
Receiver: Included
Hull Material: ABS Plastic
Propeller Size: 1.6 x 1.6
Hull Height: 5.75″ (146mm)
Motor Type: Brushless – Outrunner
Speed Control: Included
Battery: Included
Drive System: Flex Shaft
Motor Size: 4335 2300Kv Brushless Outrunner
Product Length: 26″ (660 mm)
Steering: Offset Rudder
Product Weight: 3.3lbs (1.5kg) without LiPo Battery
Beam: 7.96″ (202 mm)
Radio: Included
Priced at $369.99, the Pro Boat Recoil 2 will be available for purchase from Horizon Hobby and its dealers. For a limited time, you can get a free set of Heatwave sunglasses when you pre-order this ready-to-run R/C boat. Visit horizonhobby.com to learn more.
Image credit: Horizon Hobby