With summer approaching, Pro Boat has released a new watercraft for maritime R/C adventures. The PCF Mark I 24″ Swift Patrol Craft is a ready-to-run (RTR) boat that brings passion for scale detail to the water.
Realistically styled, this craft features an ABS plastic hull that's finished with a military color scheme. Additional scale details like machine guns, dock bumper tires, radar, antennas, and more make this a beautiful piece to admire, whether in dry dock or on patrol.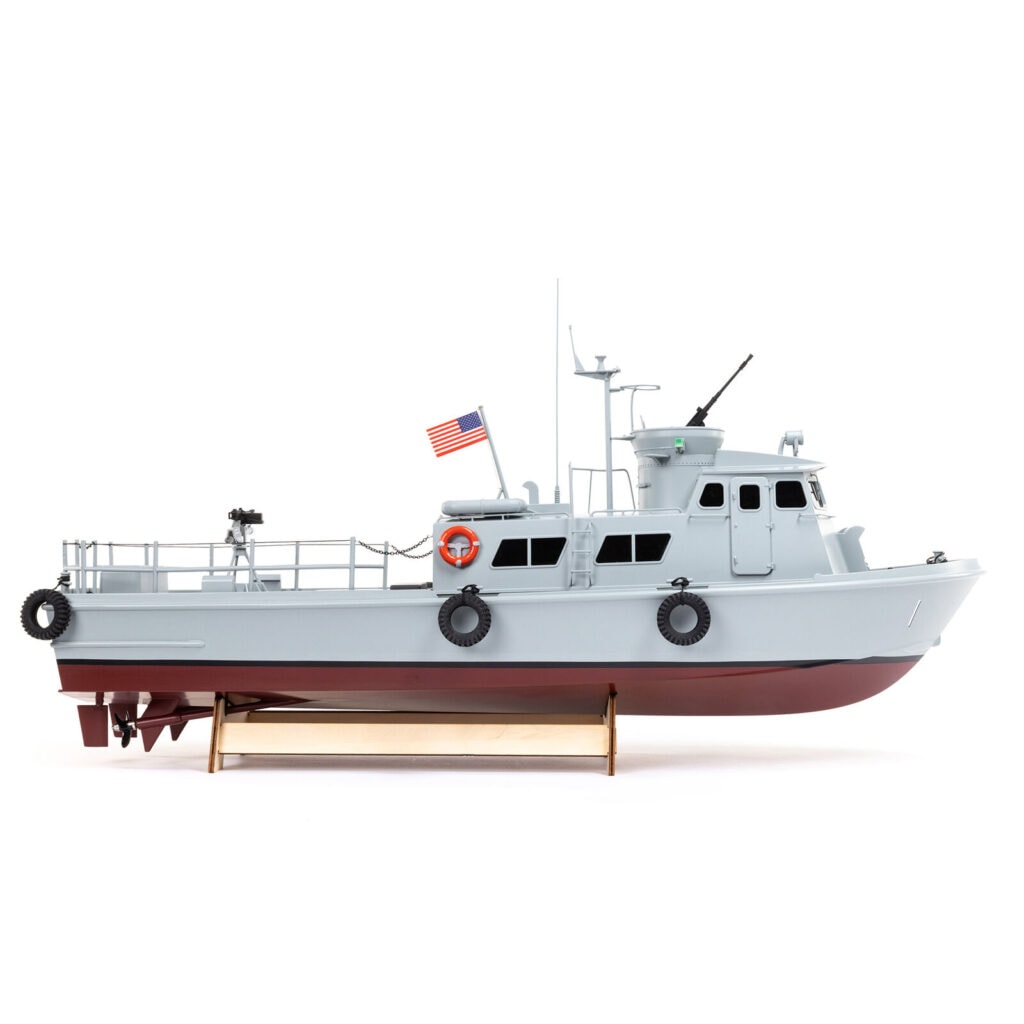 Powered by twin 390-size brushed motors, this ship offers plenty of power for your next lake or pond adventure. A Spektrum SLT radio system allows for comfortable control and plenty of range.
The PCF Mark I 24″ Swift Patrol Craft is priced at $329.99 and is available through Horizon Hobby and its dealers. Visit horizonhobby.com to learn more about this radio-controlled boat.
Image credit: Pro Boat/Horizon Hobby