If you're looking to add color to your Traxxas R/C machine, RPM has introduced a line of pink upgrade parts for a variety of popular Traxxas models. From bumper-to-bumper, these new accessories will give your radio-controlled ride a new, unique look as well as added durability.
These pink option parts are made from injection-molded plastic/nylon and aim to offer greater durability than the stock components that they're replacing.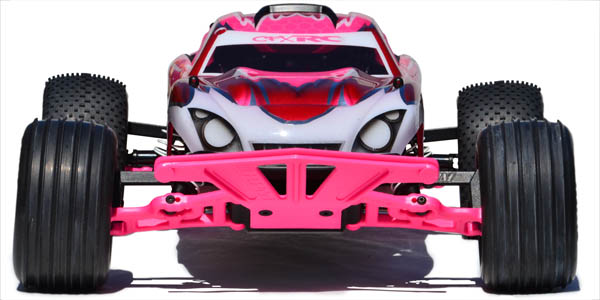 RPM Pink Traxxas Parts
If adding pink accents to your R/C machine isn't what you're looking to do, RPM also provides upgrade parts in a variety of additional colors.
Visit rpmrcproducts.com for additional information about all of these Traxxas hop-up parts.
Image credit: RPM