Following up on their release of unmounted Sling Shot 4.3″ Pro-Loc Sand Tires, Pro-Line has released a new, pre-mounted tire and wheel option for those of you who like to sling sand and snow.
Designed for the Traxxas X-Maxx, the new Sling Shot 4.3″ Pro-Loc Sand Tires arrive pre-mounted to Pro-Line's Impulse Pro-Loc "beadlock" style wheels. Featuring a paddle-style tread, and anti-ballooning tire compound, these tires are the perfect accessory for R/C fun in the sand and snow.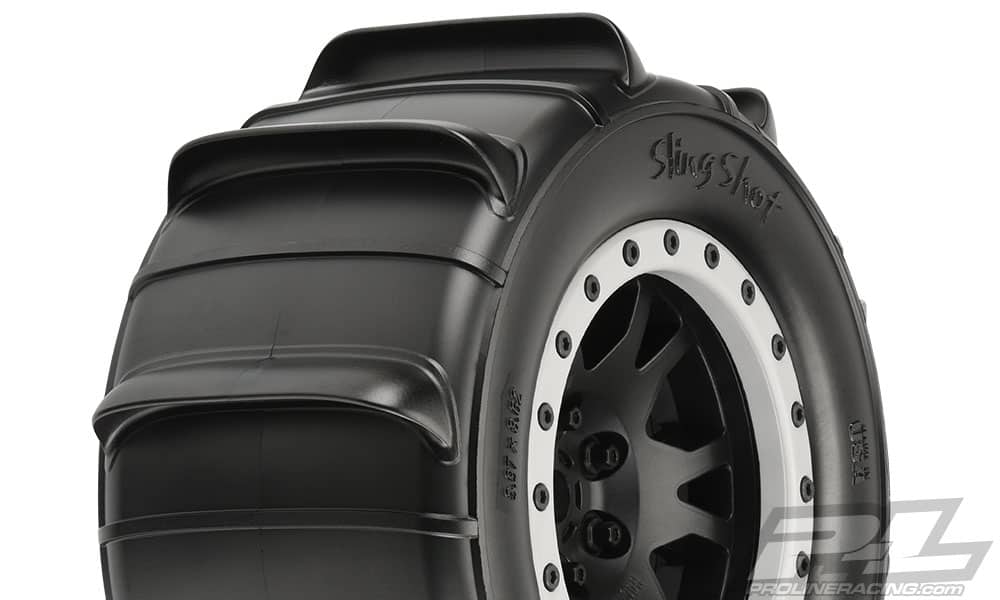 Pro-Line Sling Shot 4.3″ Pre-mounted Pro-Loc Sand Tire Specs:
Height: 8.62″ (219mm)
Width: 3.97″ (101mm)
Priced at $93.46, these tires will be available online and at your local Pro-Line dealer. Visit prolineracing.com to learn more about this tire and wheel combination.
Image credit: Pro-Line