CEN Racing has been hard at work, cranking out some beautiful and bold monster truck models. One of their latest releases is their MT-series, B50 Ford. This 1/10-scale, solid-axle monster truck has spot-on appearance to a 1:1 monster truck, complete with massive wheels, dual shocks, and highly-detailed body.
Powered by a 550-size brushed motor, the CEN Racing B50 appears to combine torque and power into an attractive package. The 40A brushed ESC can handle both LiPo and NiMh battery packs, and a three-channel (2.4GHz) transmitter will give you the control and range that you need while cruising and crushing.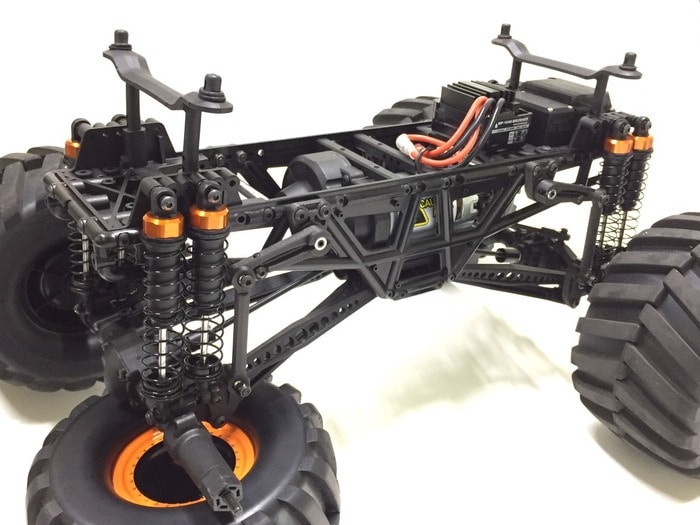 As far as visual details are concerned, this truck has the look of an authentic, ground-pounding monster machine. An officially-licensed 1979 Ford F600 body sits atop the chassis and features a number of details including LED-ready headlights and roof lights. Side-view mirrors, a rear bed cage, and detailed front and rear bumpers help to cap off the truck's stunning design.
CEN Racing B50 Solid-axle Monster Truck Specs:
Length: 16in/405mm
Width: 12.20in/310mm
Wheelbase: 10.82in/275mm
Ground clearance: 3.14in/80mm
Weight: 4.85lb/2.2kg
Wheel style: Deep-dish, 2.2in
Tires: V-pattern, monster truck style 55x136x74
Radio system: 2.4GHz, 3-channel
Motor: Brushed, 550-size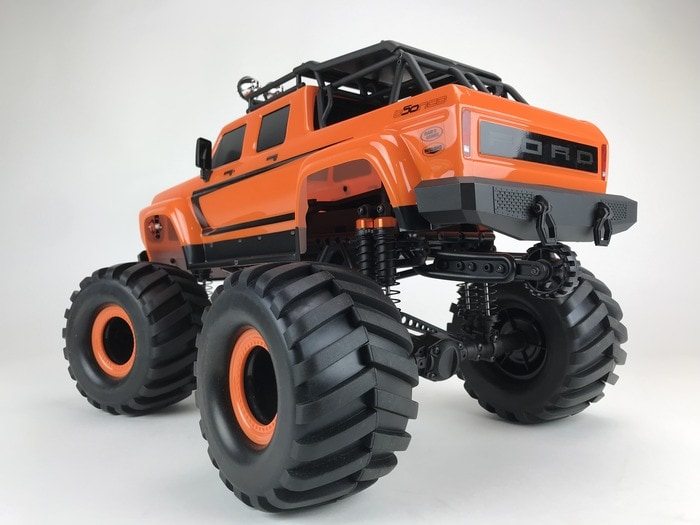 Priced at $335.00, the B50 monster truck will be available for purchase from cenracing.com. Visit the CEN Racing website to learn more about this 1/10-scale monster truck model.
Image credit: CEN Racing