Add both weight and style to your SCA-1E trail rig.
Carisma has done a great job supporting their SCA-1E trail truck lineup and has released a number of upgrades for this platform over the years. Their latest option parts focus on adding weight where it's needed the most; the lower chassis.
The first upgrade item is a set of brass wheel hexes, which replace the SCA-1E's stock plastic set. Adding 8g of weight to each wheel, this is a quick and easy way to add weight to the lowest part of the chassis and help your rig's overall handling performance.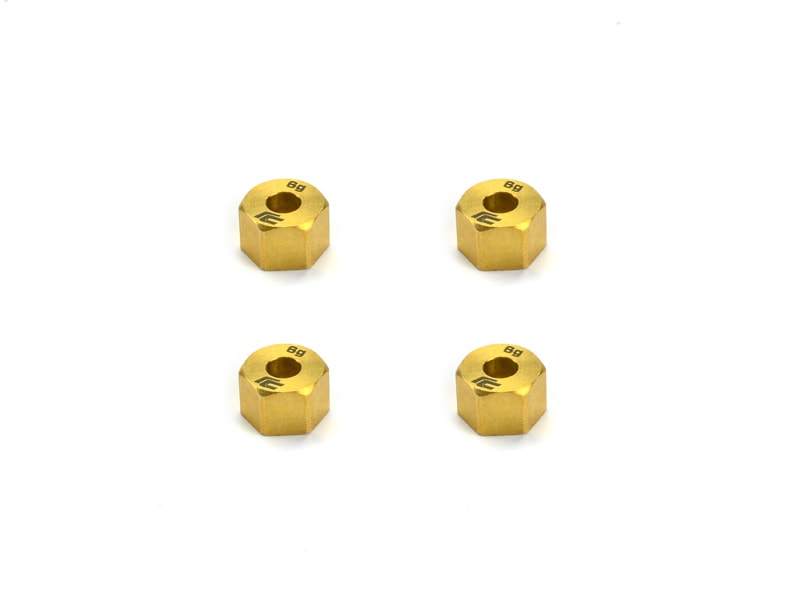 The second item, a brass diff "pumpkin" cover, adds a level of eye-grabbing appeal to your trail machine while also aiding in its performance. Weighing in at 20g, you can choose to add one diff cover or two, depending on your needs.
Carisma Brass SCA-1E Upgrades:
To learn more about either of these upgrade items, visit carisma-shop.com.
Image credit: Carisma