Well, some model releases come as a surprise, even to me. Traxxas has turned loose a new, scaled-down version of their mammoth X-Maxx and from what I've seen…it looks like a mean machine!
At 1/10-scale, the Traxxas Maxx packs plenty of power and performance into its still "big-enough" frame. Featuring beefy components, from the driveline to the shocks, this truck is built rip, rock, and roll through just about anything you can dream up.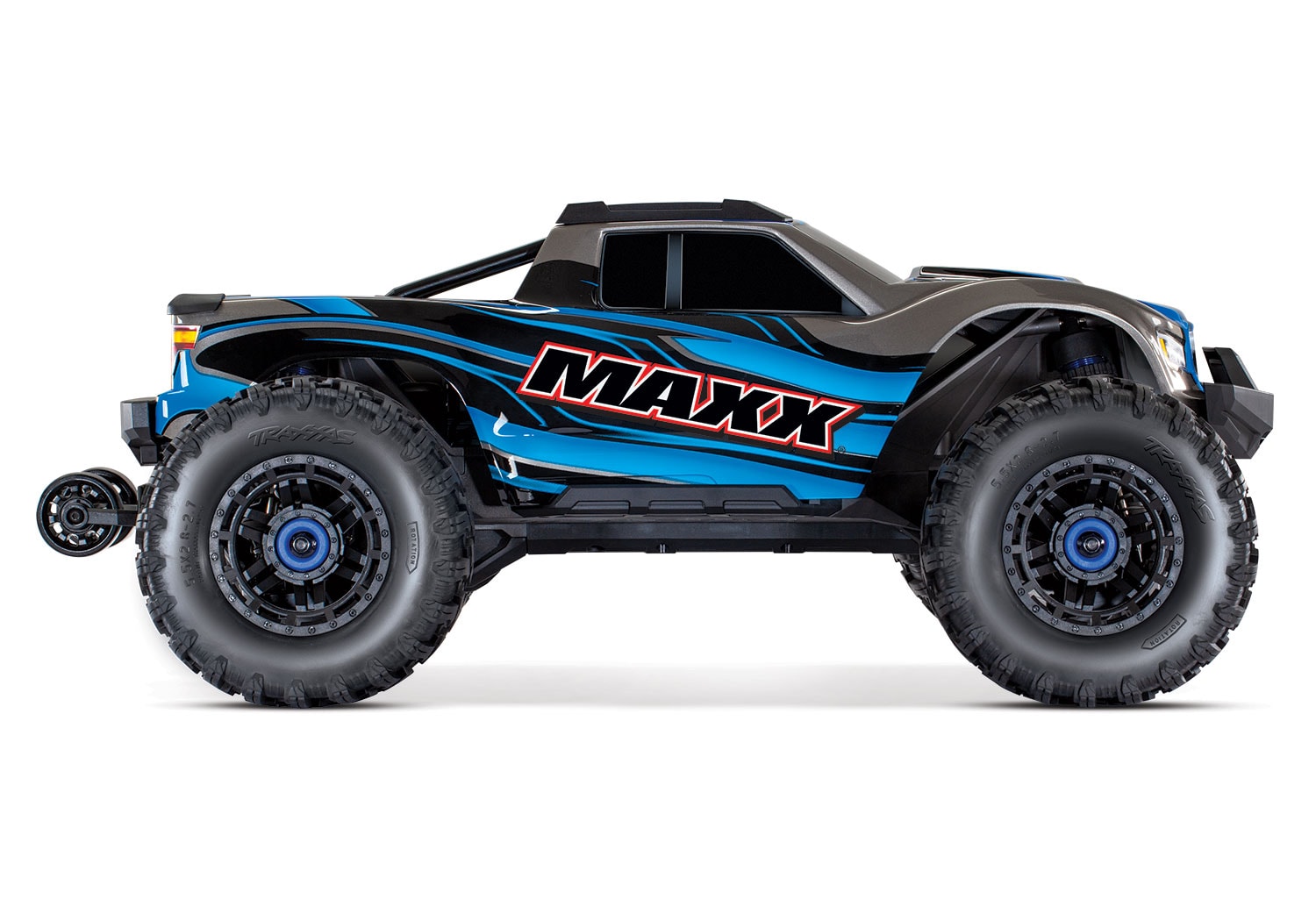 When you put the power down, you'll be letting four deep-tread tires do their thing and grip into the earth. While the overall look of this truck is spot-on, the tires are what really grab my attention. Big and bold, just like a monster truck tire should be.
Speaking of power, the Traxxas Maxx is capable of handling 4S LiPo power, reaching speeds of over 60mph (with optional gearing). As far as looks go, three color/graphics options are available for the Maxx (blue/gray, red/black, or orange/blue).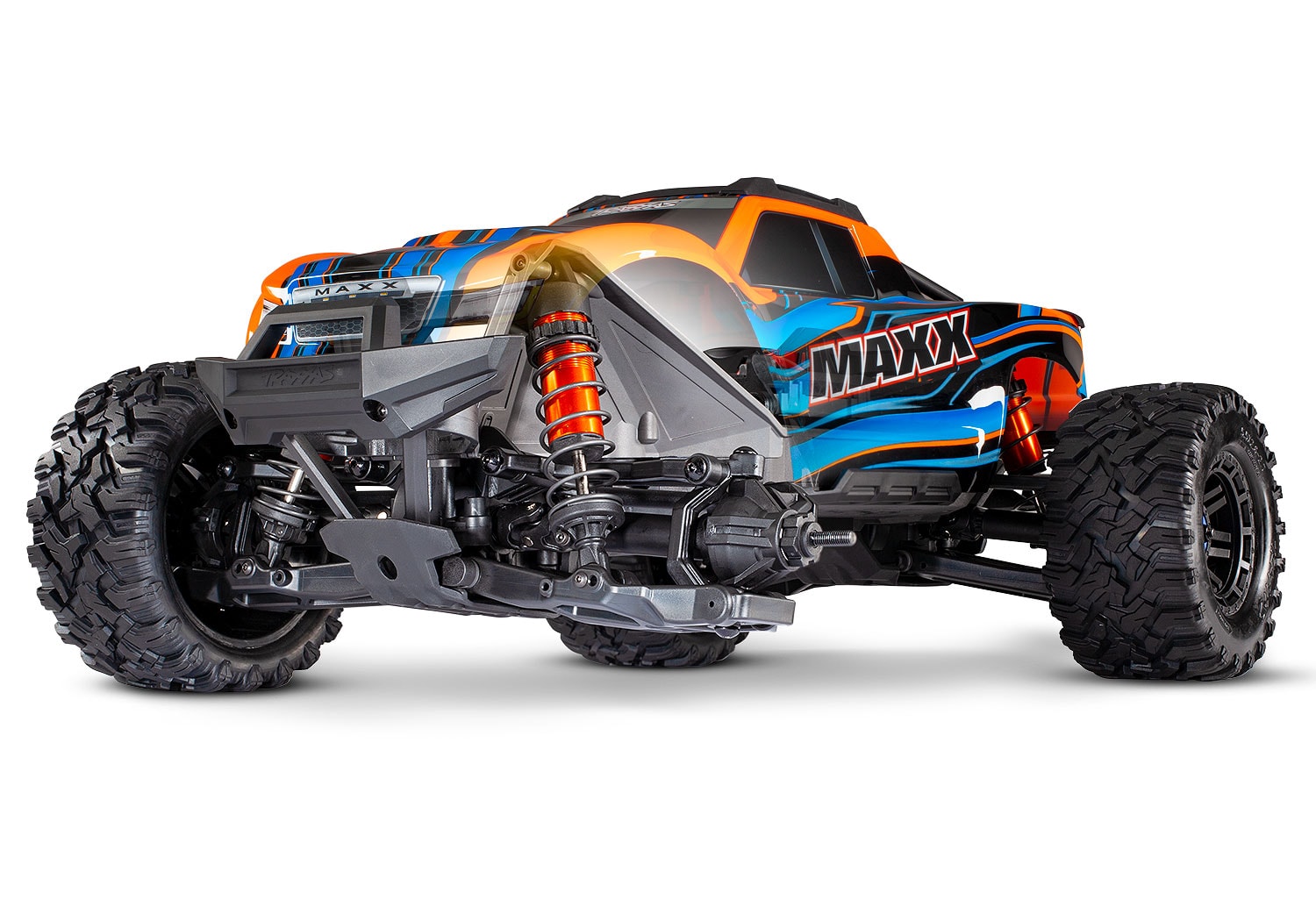 Traxxas Maxx Basic Specs:
Length: 21.60 inches (549mm)
Weight: 9.7 lbs (4.4kg)w
Height (ride): 9.12 inches (232mm)
Speed Control: Velineon VXL-4s
Motor (electric): 540XL (2400 kV)
Radio System: TQi™ 2.4GHz Transmitter with TSM® receiver™
Priced at $549.99, the Traxxas Maxx will be available for purchase through a variety of retailers. Visit traxxas.com to learn more about this new 1/10-scale R/C monster truck.
Image credit: Traxxas