The Tenacity line of brushless, ready-to-run (RTR) R/C vehicles from Losi has been rapidly expanding since the introduction of their first model. After a bit of social media teasing, the latest model in this lineup has been revealed.
The Tenacity-DB, a 1/10-scale, brushless-powered desert buggy, is the latest machine to join the Tenacity family. Based on their TEN platform, the Tenacity-DB combines power and performance with a splash of scale realism to create an off-road machine that's fun to mash the throttle on.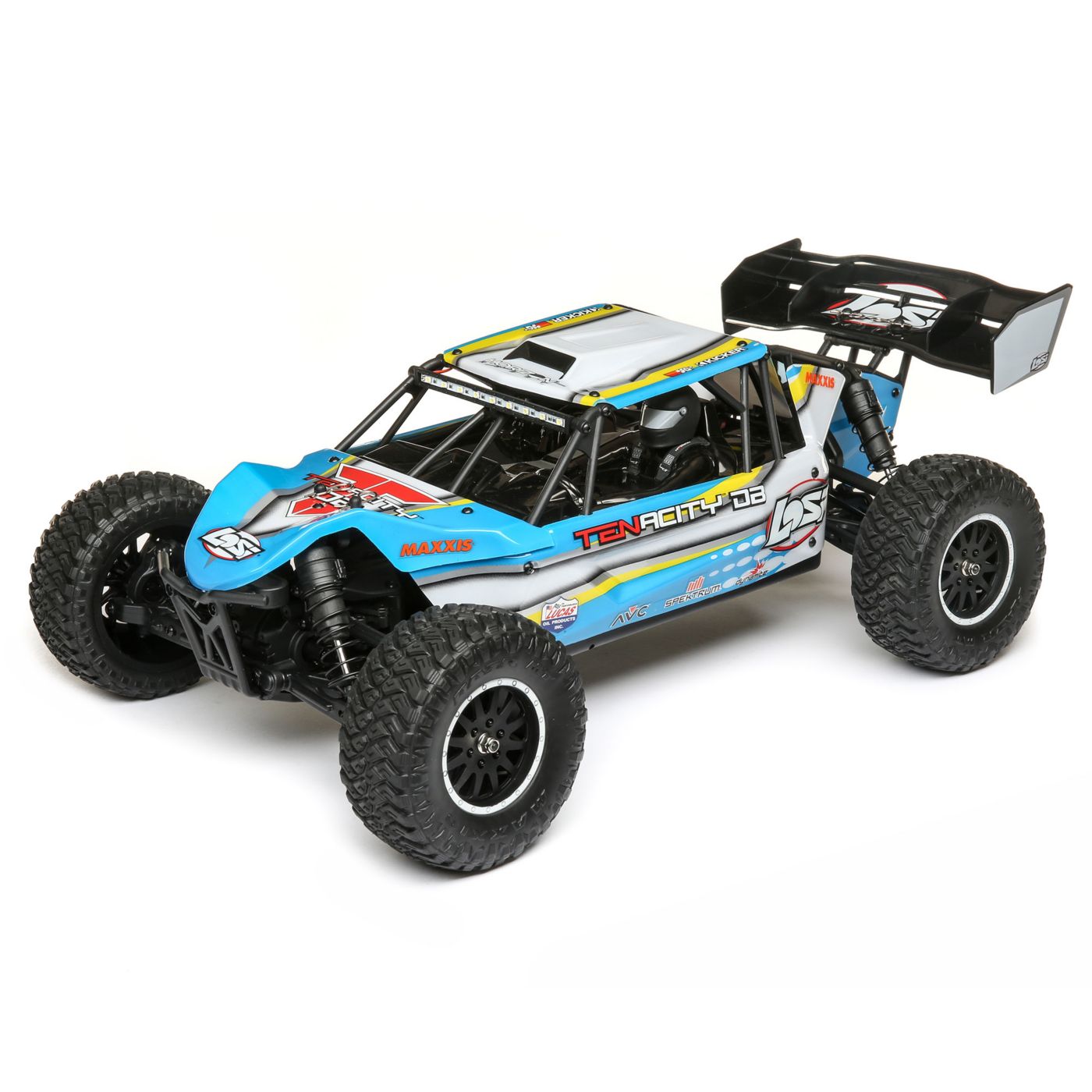 Large, oil-filled shocks provide the cushion for rough terrain driving, while the 550-sized, 3800KV brushless motor provides the power to blast over whatever comes across your path.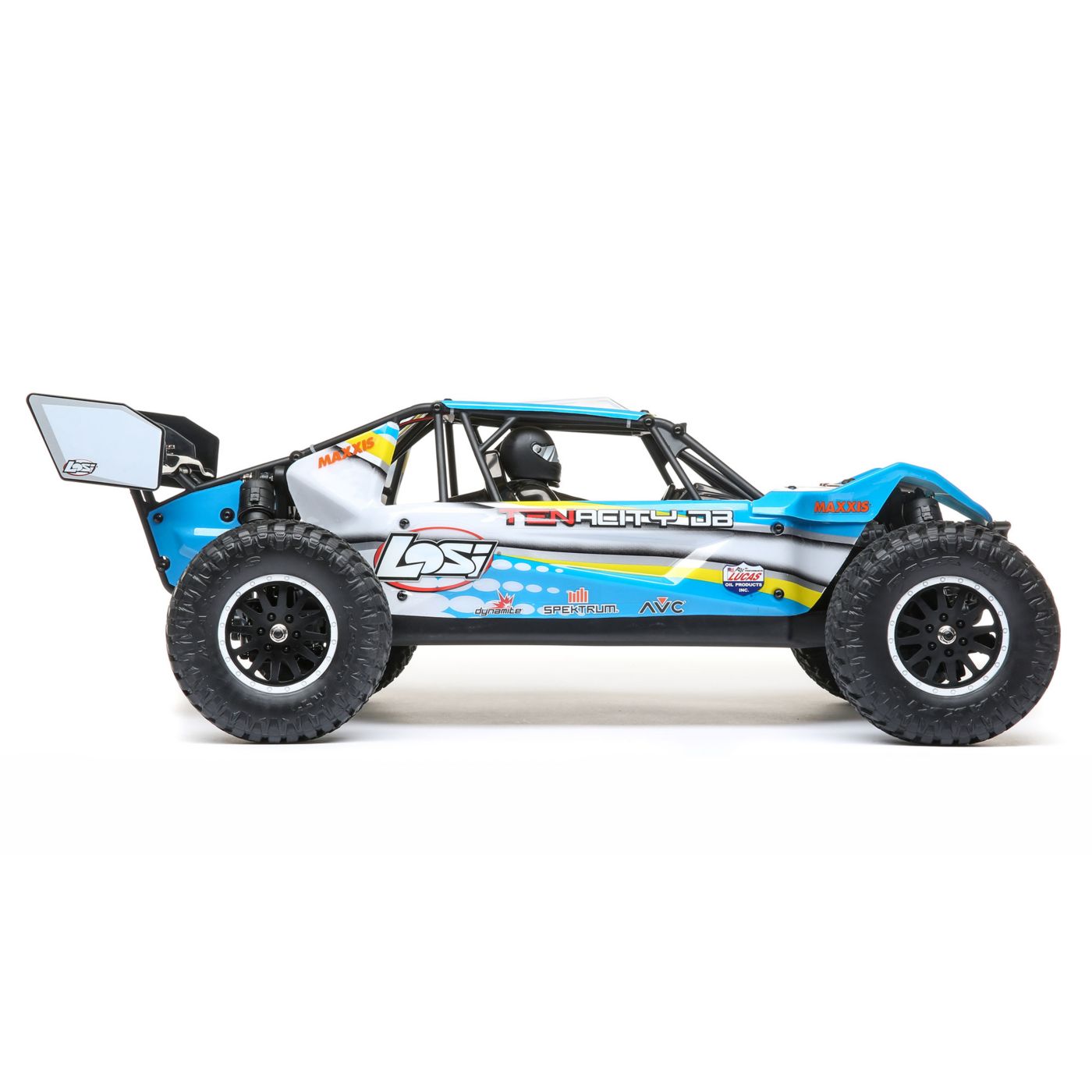 The Tenacity-DB features Spektrum's Active Vehicle Control (AVC) system, which provides driving assistance in the event things should get out of hand. Waterproof electronics also give an added level of assurance that your fun won't need to stop if the trail gets messy.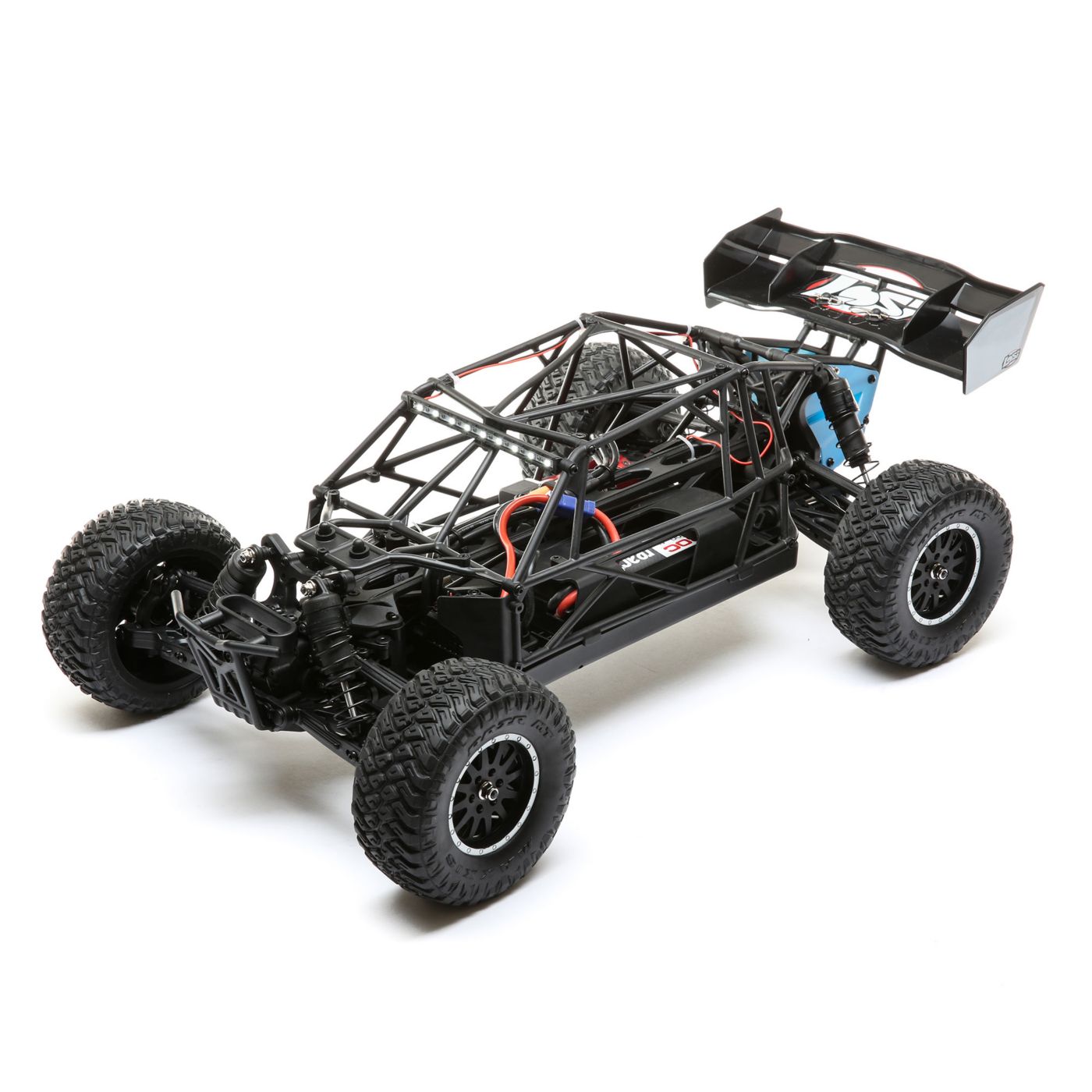 Two body colors are available (red or blue) and scale visual details such as a large rear wing, roll cage, and detailed driver compartment cap off the scale appeal of this machine.
Priced at $399.99, the Tenacity-DB will be available online and at your local Losi dealer. Visit losi.com or horizonhobby.com to learn more about this new off-road R/C model.
Image credit: Losi