Some vehicles never go out of style. That statement is true, both for 1:1 vehicles and their smaller-scale counterparts in the R/C hobby. Kyosho is hoping that the level of nostalgia is still strong for their Javelin buggy kit, as they've announced this machine is making a comeback.
This 1/10-scale buggy not only looks as great today as it did back in the mid-80s, featuring a tube-frame design, aluminum chassis plate, and metal drive components.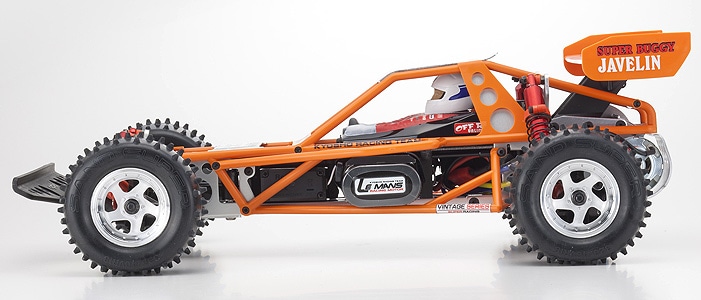 Oil-filled shocks are included, as are full ball bearings, two drive-line options (chain or belt), and stylish one-piece wheels. While this kit stays true to the original, it's been given improved durability to hold up to today's higher-output power plants.
Kyosho Javelin Buggy Kit Specifications
Length 403mm

Width 240mm

Height 130mm

Wheelbase 260mm

Front Tread 204mm

Rear Tread 204mm

Weight 1,700g (approx.)

Tires (F & R) 86×40mm

Motor 540 Class size(sold separately)
There are a few items that aren't included in the kit, but required for completion, including a 2-channel radio system, motor (540 size, 20T – 27T), batteries, battery charger, and paint.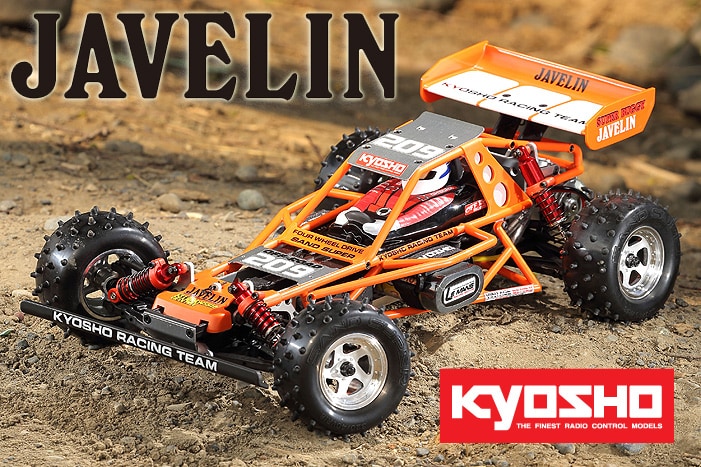 The Kyosho Javelin re-release buggy kit is priced at $319.99 and currently in pre-order status. Head over to kyoshoamerica.com to learn more about this retro ride and give your own R/C collection a blast from the past.
Image credit: Kyosho