There are quite a few options to choose from if you're looking to add an R/C monster truck to your collection. If you're a fan of Kyosho, you now have one more choice, thanks to the introduction of the Monster Tracker 2.0. This 1/10-scale, brushed monster truck should provide plenty of action at a price that won't destroy your hobby budget.
Featuring the same basic chassis design as the original Monster Tracker, this second-generation model introduces a redesigned gearbox which eliminates the need for backlash-related adjustments. A new servo saver has also been put in place to help you maximize the life of your steering components.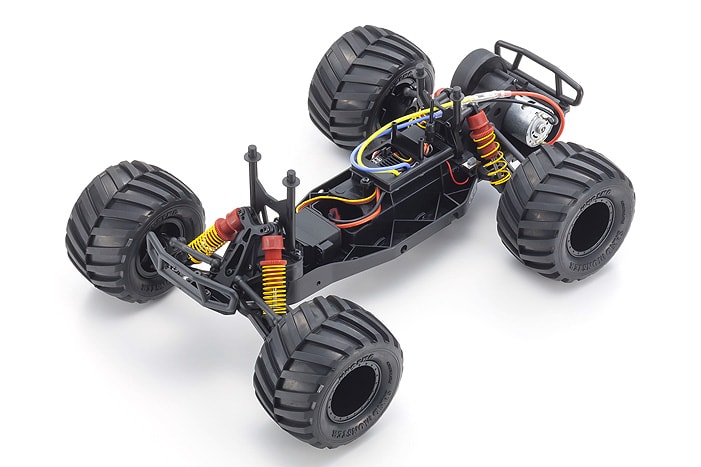 Paired with a 2.4GHz Syncro KT-232P transmitter, this truck should have great range and control, no matter where you choose to drive it. Two body graphics options are available to choose from (orange and blue), letting you pick your favorite color or tell who's truck is who's if you're running in a pack.
Kyosho Monster Tracker 2.0 Specs:
Length: 410mm
Width: 300mm
Height: 175mm
Wheelbase: 270mm
Tread (F/R): 230mm/230mm
Tires (F & R): 110×70mm
Gear Ratio: 11.27:1
Motor: Brushed, 540-size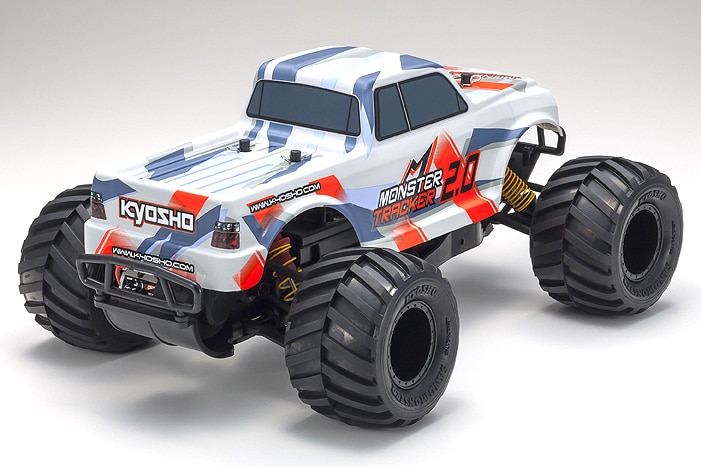 Priced at $129.99, the Kyosho Monster Tracker 2.0 monster truck is available direct from Kyosho as well as through their dealers. Visit kyoshoamerica.com to learn more about this 1/10-scale radio-controlled monster truck.