Kyosho has announced a 10th Anniversary edition of their 1/8-scale Kyosho Inferno MP9 race buggy, featuring an array of upgrades and enhancements inspired by Yuichi Kanai.
After years of on-track testing, this version of the MP9 has received multiple upgrades over previous models, including hard coated shock casings, a higher upper arm, modified front hub carrier, serrated wheel nuts, and more.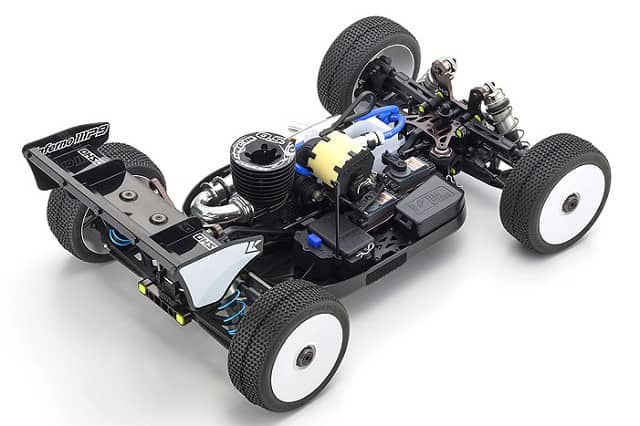 Kyosho states that over 30,000 Yen worth of performance parts have gone into this 10th Anniversary model, making this quite the machine for collectors and racers.
Kyosho Inferno MP9 10th Anniversary Special Edition Specs:
Length: 490mm
Width: 307mm
Height: 180mm
Ground Clearance: 28mm
Wheelbase: 325mm (adjustable with rear hub washers)
Tread (F/R): 254mm
Tires (F/R): Sold separately
Gear Ratio: 11.96:1
Weight: 2,950g (approx.)
Engine: .21 Class (sold separately)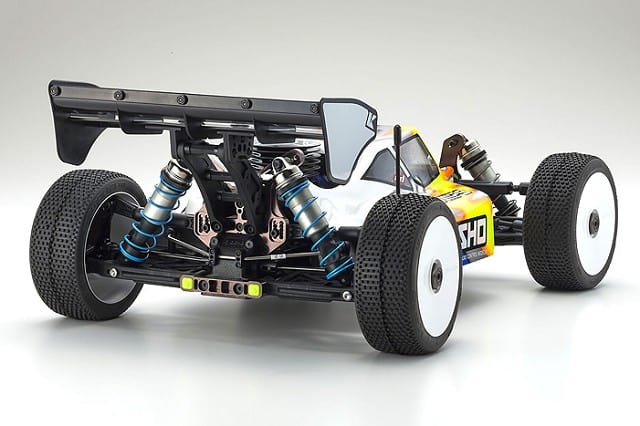 The Kyosho Inferno MP9 10th Anniversary Edition buggy is priced at $699.99 and is available online. Learn more about this model at kyoshoamerica.com.
Image credit: Kyosho