Kyosho has released an update to their Inferno MP truggy lineup by introducing the Inferno MP10T. This nitro-powered, 1/10-scale truggy kit features an array of upgraded chassis components which are all designed to improve your on-track performance.
Among the enhancements are redesigned upper front suspension arms (i-arm design), a 3-diff shaft drive chassis that's based on the 1/8-scale MP10 buggy, and a hard-anodized main chassis.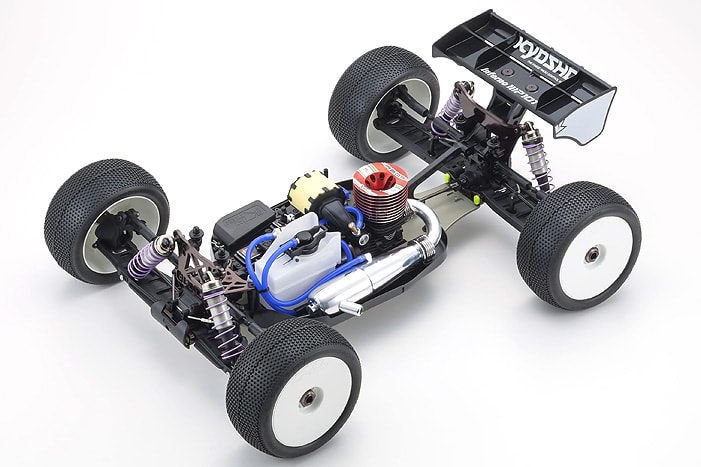 Additionally, the fuel tank has been redesigned and reconstructed for improved durability and fuel distribution.
Kyosho Inferno MP10T Specs:
Length: 575mm
Width: 428mm
Wheelbase: 381-386mm
Tread (F/R): 353mm/353mm
Tires (F/R): For stadium truck(not
included)
Gear Ratio: 16.3:1
Weight: 3,870g approx.
Engine: .21 ~ .28 classes(not included)
Required components:

Steering servo
2.4GHz radio system
.21 engine
Muffler and manifold
Fuel and fuel bottle
Starter box
Batteries (for the radio transmitter and truggy)
Polycarbonate body paint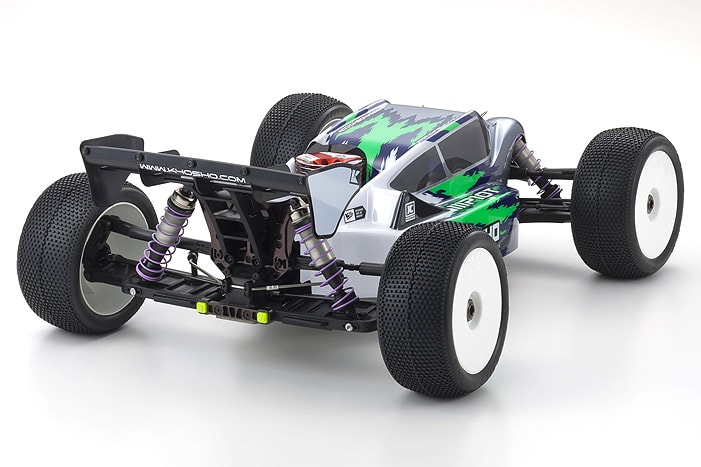 Priced at $719.99, the Kyosho MP10T kit will be available direct from Kyosho as well as through Kyosho dealers. Visit kyoshoamerica.com to learn more about this 1/10-scale nitro truggy kit.
Image credit: Kyosho