Kyosho has released their latest competition-focused buggy kit, the Inferno MP10e. Contrary to its name, this buggy fits in the 1/8-scale category and features a number of performance-minded elements to help you run at the front of the pack.
The chassis layout has been updated to support battery packs on both sides of the buggy, helping to distribute weight evenly. Along with this shift, the motor now sits at the front of the chassis, side-by-side with the steering servo.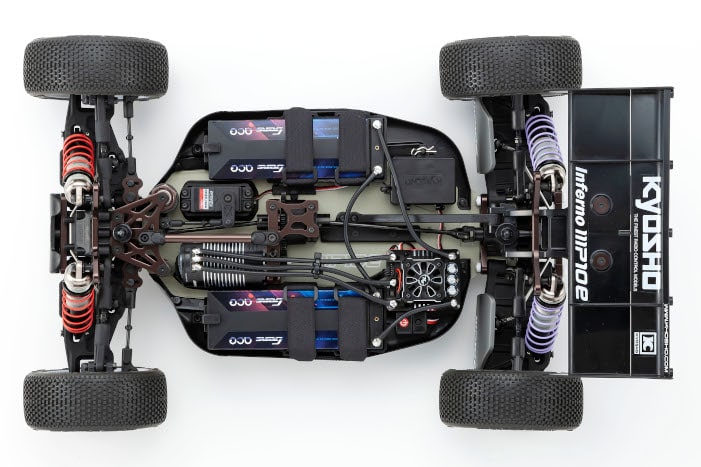 The foundation of the chassis is a hard-anodized aluminum plate which should provide both performance benefits and overall durability.
The body of the Inferno MP10e has been designed specifically for on-track performance and is aimed at giving you stability and traction on just about any type of racing surface.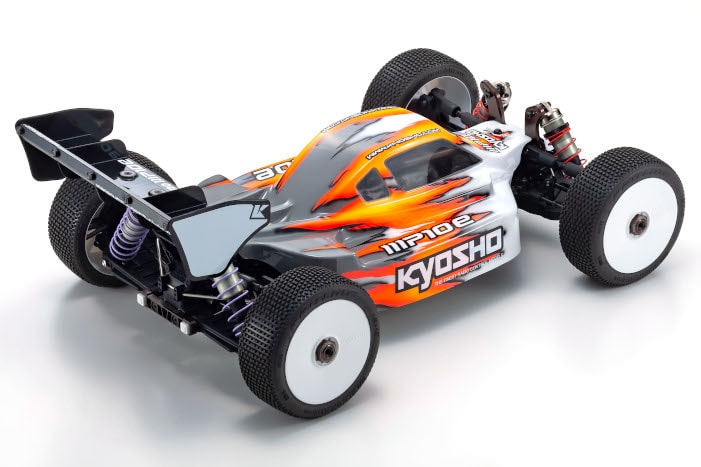 Priced at $679.99, the Kyosho Inferno MP10e kit will be available directly from Kyosho as well as through their dealers. Visit kyoshoamerica.com to learn more about this 1/8-scale R/C buggy kit.
Image credit: Kyosho