Kyosho has introduced a new, ready-to-run (RTR) model that's designed for sensory overload. Pleasing your audio and visual senses, the FW-06 Audi R8 LMS Readyset is a beautiful replica of an on-road beast that also packs power and performance under the hood.
Powered by the KE15SP nitro engine, this 4-wheel drive car should sound as fast as it looks. An included two-speed automatic transmission helps put all of the engine's power to good use and aluminum-bodied, oil-filled shocks will allow you to dial in the handling to match your driving style.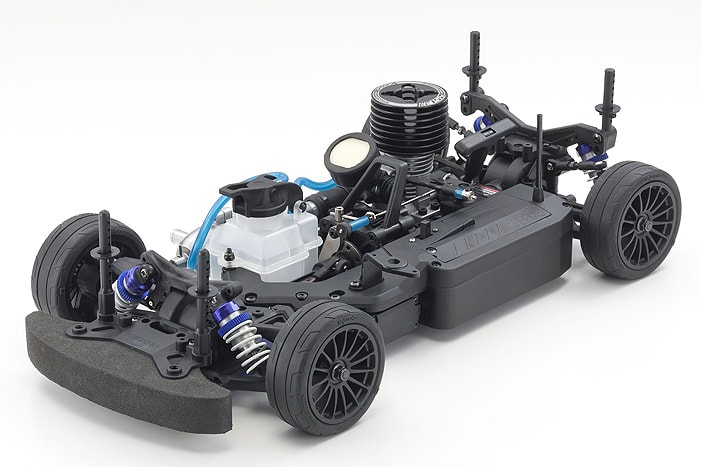 In the looks department, you can't go wrong with this scaled down version of the Audi R8. Featuring an authentic design, the 1:1 model has been faithfully reproduced in 1/10-scale.
Kyosho FW-06 Audio R8 Readyset Specs:
Length: 372mm
Width: 200mm
Height: 100mm (approx.)
Ground Clearance: 5mm
Wheelbase: 258mm
Gear Ratio: 7.47 / 5.44:1
Weight: 1,800g (approx.)
Engine: KE15SP with recoil starter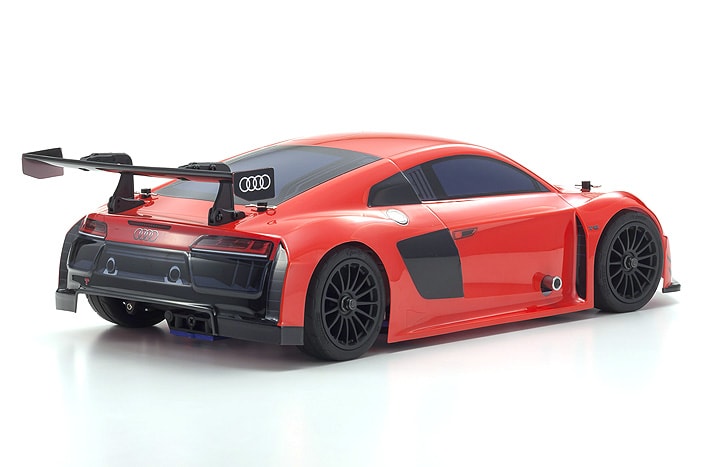 The Kyosho FW-06 Audi R8 LMS Readyset is priced at $349.99 and will be available online and through Kyosho dealers.
Image credit: Kyosho