Looking to change up your R/C adventures? Kyosho has released a refreshed version of its FO-XX monster buggy, the FO-XX 2.0 VE Readyset. This 1/8-scale basher has been overhauled with a new body, suspension setup and more, providing a new take on the traditional radio-controlled "monster truck".
While Kyosho refers to the FO-XX 2.0 VE as a truck, I'd liken it more to a buggy or rock bouncer. However you slice it, the second-generation of FO-XX brings with it some unique design elements, including a 5-link suspension setup, large-bore shocks, and a solid-axle design.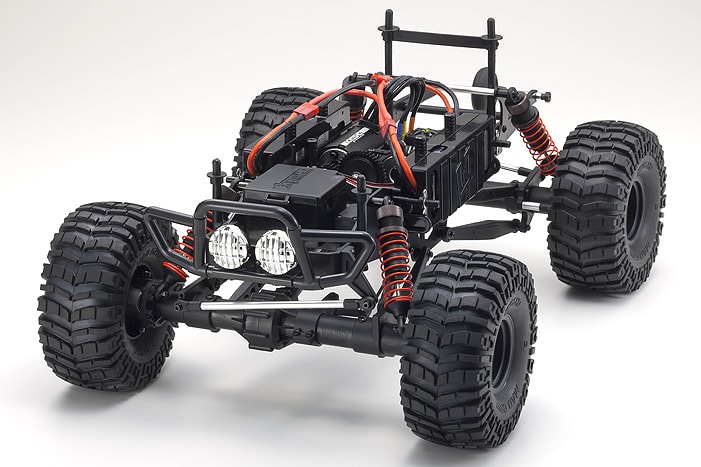 Under the body, you'll find a well laid-out chassis with easy-to-reach internal electronics. Powering the FO-XX 2.0 VE is a brushless, 2000kv TORX 8 motor. Both NiMh and LiPo batteries can be used on this model (7.2V NiMh/7.4V LiPo maximum) giving you plenty of power options.
The body has also seen an overhaul when compared to the original FO-XX. The 2.0 version features an Axial Wraith-esque design, complete with front headlight fixtures (non-functioning) and a low-slung roof. Despite the design similarities, however, this rig is built to run fast.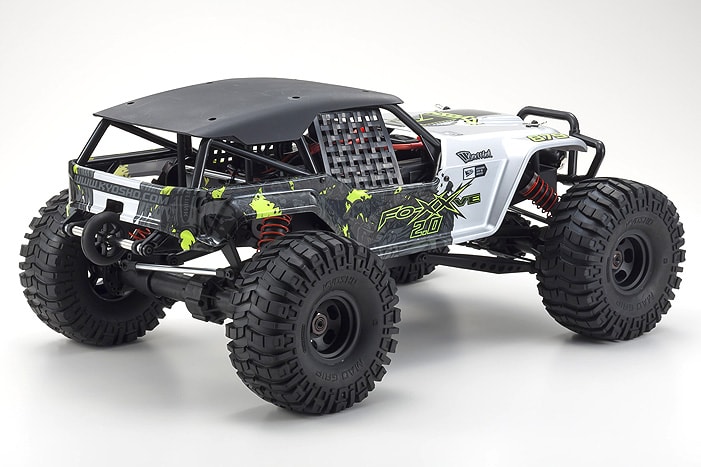 Massive 155mm tires with an aggressive tread pattern should help this truck motor over any obstacle that stands in its way. Combined with the overall power and suspension setup, this truck looks like it would be a blast to drive just about anywhere.
Kyosho FO-XX 2.0 VE Specs:
Length: 545mm
Width: 383mm
Height: 248mm
Wheelbase: 360mm
Tires(F & R): 155 x 70.5mm
Gear Ratio: 8.68:1
Weight: 4,650g (approx.)
Motor Type: Brushless
Priced at $489.99, the Kyosho FO-XX 2.0 VE Readyset will be available online and through Kyosho dealers soon. Until then, visit kyoshoamerica.com to learn more about this RTR monster buggy.
Image credit: Kyosho