Fans of R/C drifting have a new machine to marvel over; Kyosho's Fazer MK2 FZ02-D Toyota Supra. Riding atop its Fazer chassis, this 1/10-scale drift car offers a healthy mix of scale detail and pure performance.
Powered by a 550-size brushed motor, the Fazer MK2 FZ02-D has a solid amount of power to play with and should have no trouble slinging and sliding its way around a drift track or obstacle course.
This ready-to-run (RTR) model features several scale details, including brake disc wheel mounts, 5-spoke wheels, and an authentically replicated Toyota Supra body.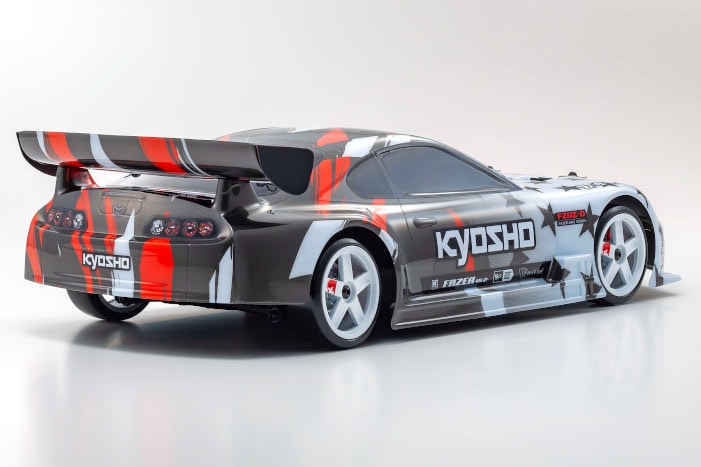 Kyosho Fazer MK2 FZ02-D Toyota Supra Drift Specs:
Length: 455mm
Chassis Width: 200mm
Body Width: 210mm
Height: 120mm
Wheelbase: 260mm
Tread:
Tires
Gear Ratio: 6.54:1
Weight: 1650g(approx.)
Radio Transmitter: Syncro KT-231P+
Motor: G14L
The Fazer MK2 FZ02-D is priced at $219.99 and will be available for purchase directly from Kyosho and its dealers. Visit kyoshoamerica.com to learn more about this 1/10-scale radio-controlled drift car.
Image credit: Kyosho